Transformation of the Day: Tabatha lost 66 pounds with healthy eating habits and cardio. She jumpstarted her journey by eliminating sweets, bread, and starch for several weeks. Check out her story.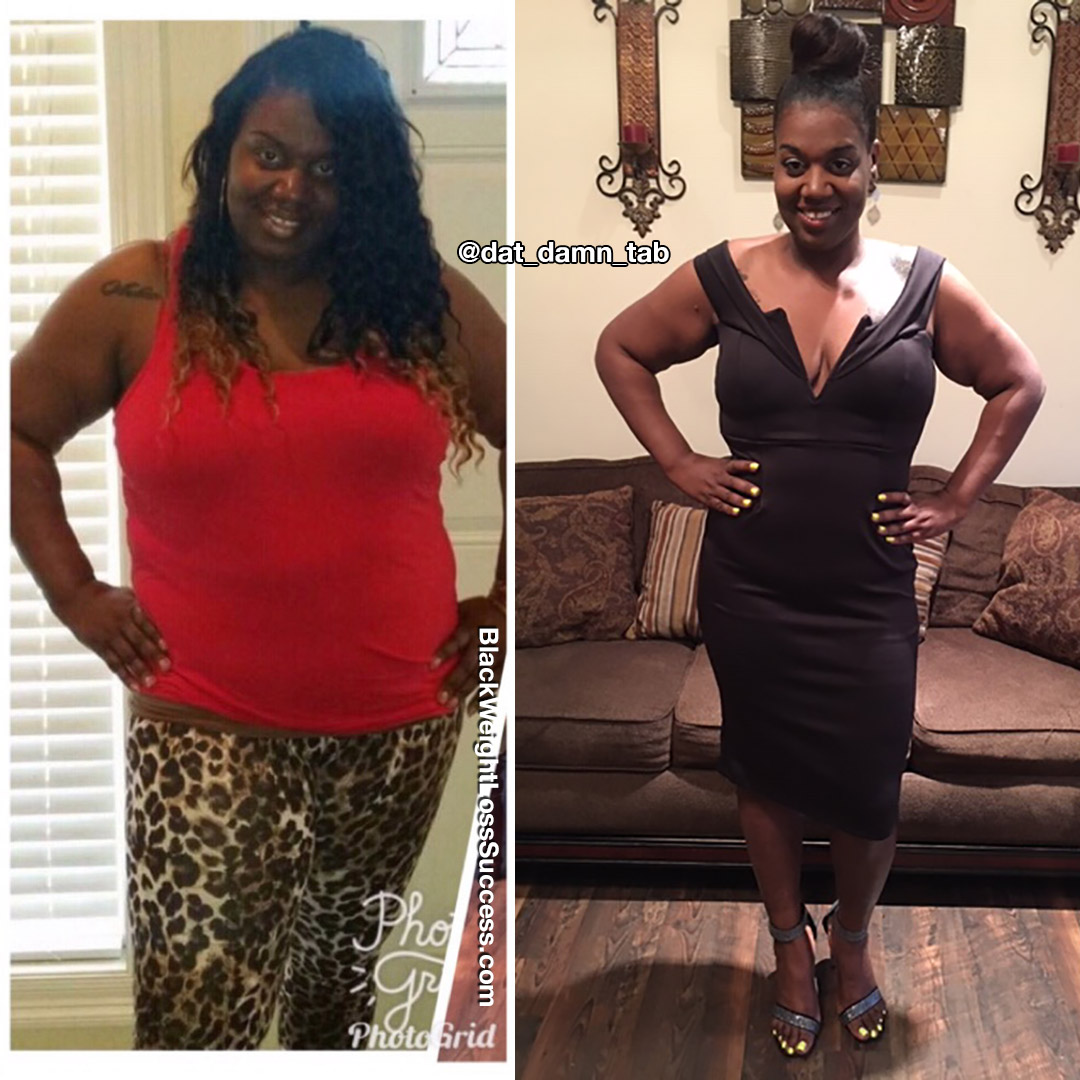 What was your motivation?
I was diagnosed with high blood pressure, and I was having difficulties breathing.
What inspired you to keep going when you wanted to give up?
Anytime I see changes in the way my clothes fit, that inspires me to keep pushing.
How did you change your eating habits?
I eliminated sweets, bread, and starch for eight weeks and saw amazing results. I still eat what I want but do it in moderation. I'm able to maintain my results with intermittent fasting.
What did your workout routine consist of?
I do cardio 3-5 days a week in my garage, subdivision, or my home. Sometimes I would do a 30 days challenge. I tried boot camp; however, I wasn't consistent. I realized it didn't work for me.
What was your starting weight? What is your current weight?
My starting weight was 287 pounds, and my current weight is 221 pounds.
What is your height?
5'9″
How long did your transformation take? When did you start your journey?
It took two years. I started in 2017, and my journey has been off and on.
Is weight loss surgery part of your journey?
No.
What is the biggest lesson you've learned?
I learned how to keep pushing to get better results and not give up.
What advice do you have for women who want to lose weight?
Don't go back to your old habits. If you make a mistake, start over again and do not QUIT!
Instagram: @dat_damn_tab