Update May 2020: Katt has lost more than 150 pounds. She started doing strength and weight training to build muscle and help the appearance of her excessive skin.
---
Transformation of the Day: Katt lost 146 pounds by eating clean, drinking lots of water and creating her own workout routine. Her inspirations for getting healthy are her dearly departed mother and her 2 daughters. Check out her story.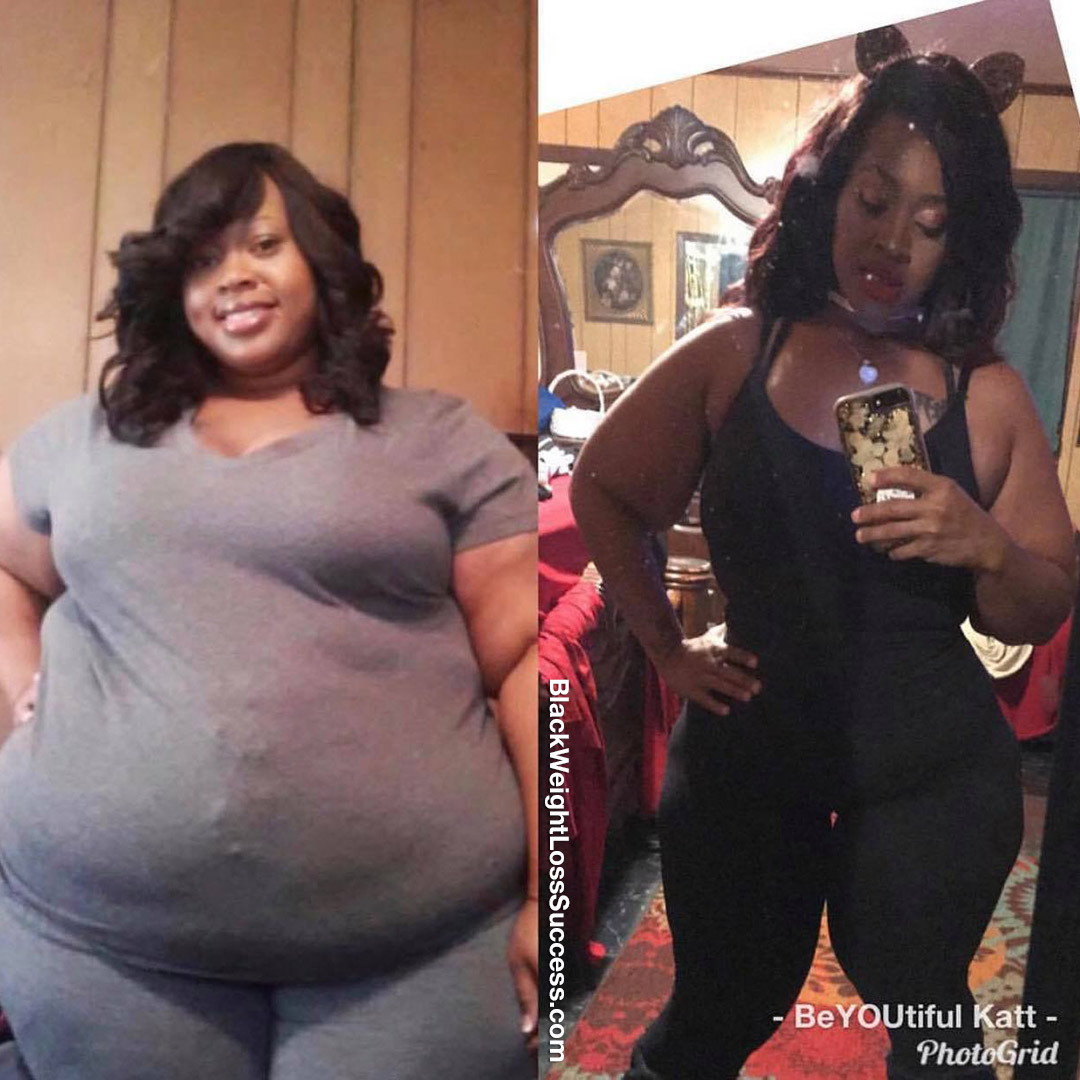 My name is Katt, and I am 33 years old. I have lost a total of 146 pounds. I am a mother of two beautiful daughters. I decided to lose weight the day before my birthday in 2013. I was very big and very miserable, yet gracefully beautiful. I decided that I was going to lose weight, but I couldn't and wouldn't use surgery. (I have no problem with people who do.) In 2010, my mother died. She had recently had the gastric bypass surgery, which was good for her because she had other medical issues. I lost the weight by eating clean and healthy, and by drinking a lot of water and exercising.
What inspired you to keep going, even when you wanted to give up?
What inspired me to keep going when I wanted to give up is the death of my mom and my love for my two daughters.
How did you change your eating habits?
I stopped eating sweets and carbs. I stayed away from soda as well. I ate baked or grilled chicken meat and fish, but I didn't eat much red meat. I would also do the JJ Smith 10 Day Green Smoothie Cleanse every 3 to 4 months.
Tell us about your workout routine.
I make up my own cardio/strength training/muscle toning workouts that are very effective. I call them Phatt And Simple workouts. I work out 5 days a week.
What was your starting weight? What is your current weight?
My starting weight was 321 pounds, and my heaviest weight was 344 pounds. My current weight is 198 pounds at 5'2″. Now that my hard work has paid off, I plan to have my 1st skin augmentation to remove the extra skin on my stomach. I have a YouTube page, BeYOUtiful Katt, that I just started. This is where I will start blogging about my tummy tuck surgery.
What is the biggest lesson you've learned so far?
The biggest lesson I have learned so far is that this is a process. Our individual journeys are not the same. That means you will not receive the exact same results as someone else. Also, as long as you never give up, you will never be defeated.
What advice would you share with women who want to release the weight?
Life is a beautiful thing once you start living and stop existing. "Beauty Is Pain" is my motto. With every beautiful thing, you have to go thru some type of pain! If I can do it, you can too.
Instagram: @BeYOUtifullieflawed
Snapchat: beautyispain