Transformation of the Day: Tia lost 71 pounds by going keto and cutting out carbs. She started her transformation journey on the same day she got baptized. She wanted to wash away everything that was not benefiting her. Check out her journey.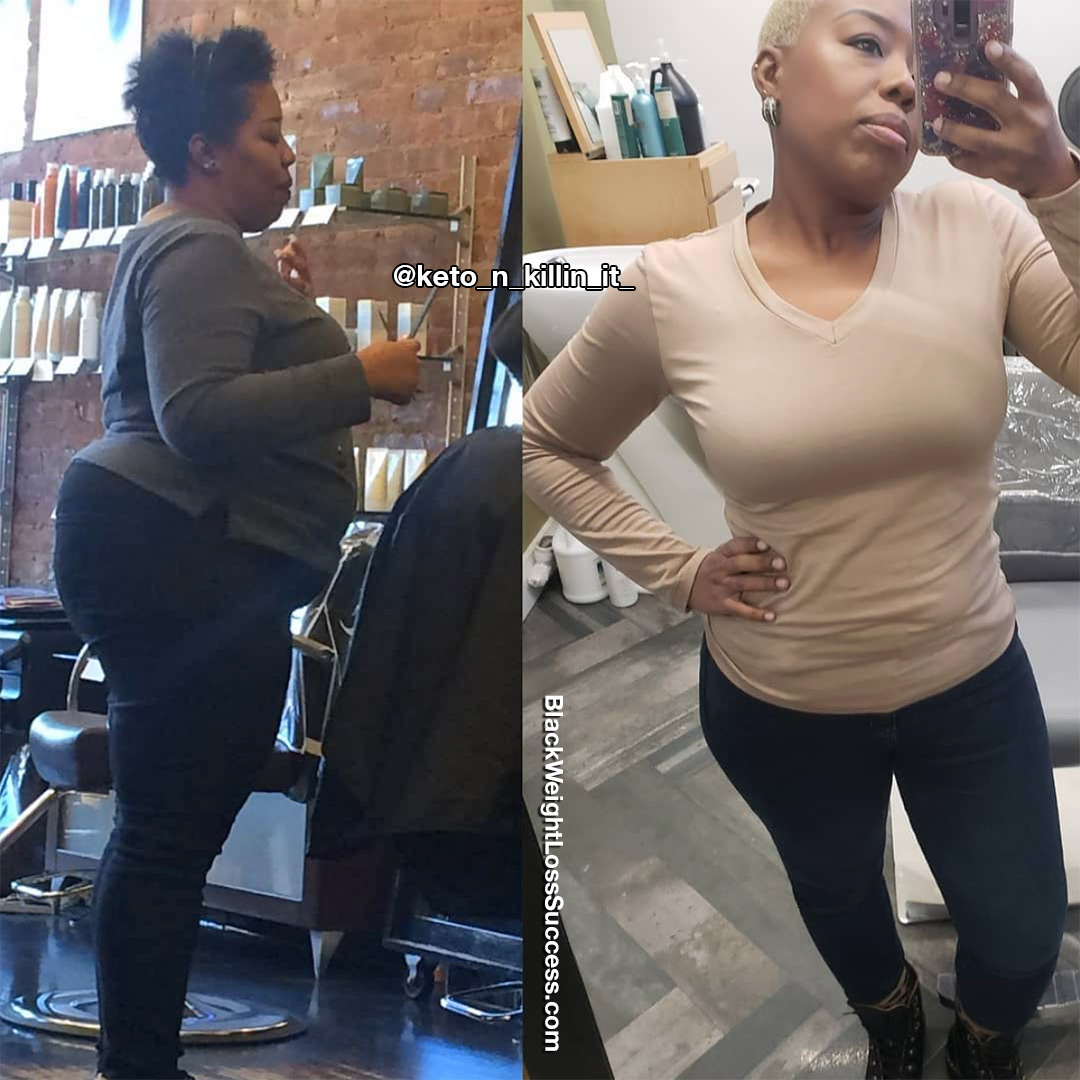 The picture on the left (below) was taken last year, August 12th, 2018. I was on the beach getting baptized that day. It is a day I will never forget. I just needed to wash away everything that wasn't serving me or that was holding me back from being the best version of myself. When I say everything, I mean EVERYTHING! Places, things, habits mindsets, relationships, people… including myself. I knew deep down inside that if I didn't make some crucial decisions and drastic changes surrounding my circumstances and the trajectory of my life at the time, I would be stuck in a place of misery and unhappiness.
It was also the first day of my keto journey. I was so desperate for change. Starting on the day of my baptism, I knew God would be a part of that journey with me. I felt so blessed and empowered.
The after photo on the left (below) was taken, September 9th, 2019, just over a year later. My keto journey has been a success. I know that with faith and dedication, anything is possible. That's why I am now gearing up to help others to find their health and confidence through keto.
How did you change your eating habits?
When I decided to start keto, the first thing I cut out of my diet was carbs. I didn't start with any particular eating plan. I just did plenty of research about keto on my own and started my journey.
Tell us about your workout routine.
I didn't work out at all. That's the next leg of this journey for me.
Starting weight/Current weight
My starting weight was 234 pounds. I currently weigh 163 pounds.
What is your height?
I am 5'3″.
What is the biggest lesson you've learned so far?
The biggest lessons I've learned…
That the mind is a powerful thing. It can hold you captive or set you free.

You have to be willing to give up something to gain something greater. In my case, I gave up comfort food and poor eating habits to gain the body I wanted, and to be more self-confident.
What advice would you like to share?
My advice for other women who want to lose weight would be that you can absolutely do it! Go hard for you! You deserve it. We tend to give our all to our loved ones, often neglecting ourselves. There's nothing more satisfying than doing something very significant for yourself. Ultimately, the better you are, the better off they will be too.
Instagram: @keto_n_killin_it_
View this post on Instagram