Transformation of the Day: Lynn lost 71 pounds in 6 months by embracing the Ketogenic lifestyle. She found keto and cardio to be the perfect combination. Creating specific and realistic goals was also crucial to her success. Check out her story.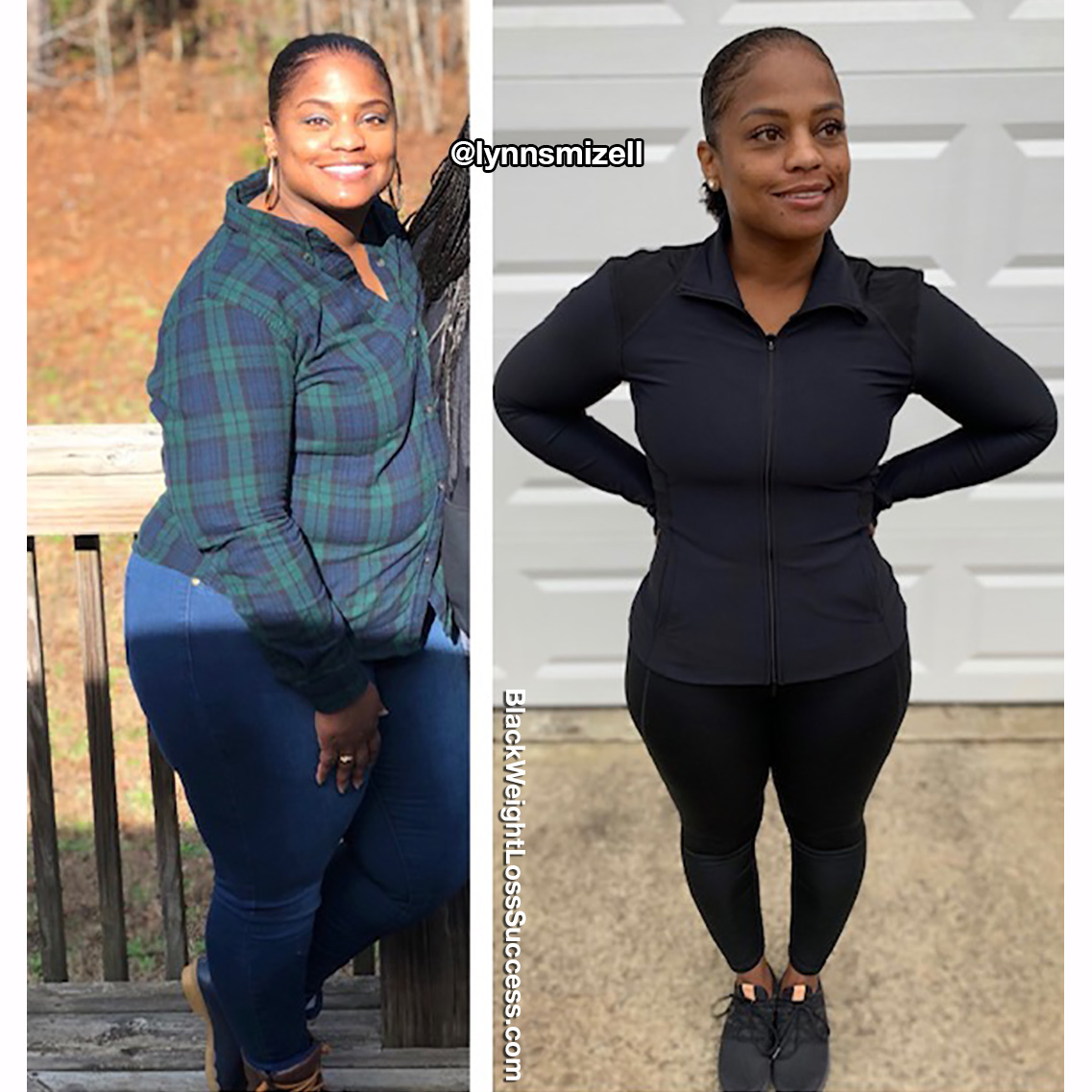 When did you start your journey?
On July 9, 2018, I started following a Ketogenic diet and walking 3-5 miles 6 days per week. In 6 months, I dropped 71 pounds, and I'm still going. I'm currently down 76 pounds. I'm excited to begin strength training and resculpting my body in 2019. I'm thankful for my new outlook on life, my health, and food.
What was your motivation? What inspired you to keep going, even when you wanted to give up?
I was motivated to lose weight when I saw a picture and realized that I didn't look like myself. When I wanted to give up, I reminded myself that my goals were realistic and that I deserved to be healthy. I wanted to enjoy life without the restrictions that being overweight can cause.
How did you change your eating habits? What did you stop or start eating as you transitioned to keto?
When I decided to start keto, I started cold turkey. I immediately cut my carbs to 20-25 grams per day. I cut out soda (which I only drank occasionally). I immediately cut out sweets; this was major for me as I have a terrible sweet tooth. Also, I'm a bread lover, and I cut out all bread. I began eating lean meats, green veggies, and dishes that included acceptable sauces and cheese. Cheese was definitely a favorite food when I started. I keep my eating simple, and that has been a significant contributor to my success.
What is your height?
5'2″
What is the biggest lesson you've learned?
This weight loss journey has reminded me that in life we will all face daunting tasks that can appear overwhelming or insurmountable. However, we can tackle the situation by addressing the challenge in parts. You have to believe in yourself and stay committed to your goal.
What advice do you have for people who want to lose weight?
For anyone who wants to lose weight, I recommend that they set a goal. Setting a SMART goal: Specific Measurable Achievable Realistic and Time-measurable. That SMART goal should identify how much weight they want to lose and in what time frame. They should also identify the methods that they will utilize to reach their goal.
I have utilized keto and cardio; the two combined have been ideal. Currently, I've decided not to implement strength training until I reach my goal. That's a personal decision I made. As others choose to start their weight loss journey, they will have to make decisions that are right for them and their body… and not give into the unsolicited "advice" and "recommendations" of others.
Instagram: @lynnsmizell