Transformation of the Day: Kee lost 55 pounds by living a ketogenic lifestyle. Her wakeup call came when she could no longer fit on a rollercoaster. Counting macros and doing cardio for exercise also helped her get results. Check out her story.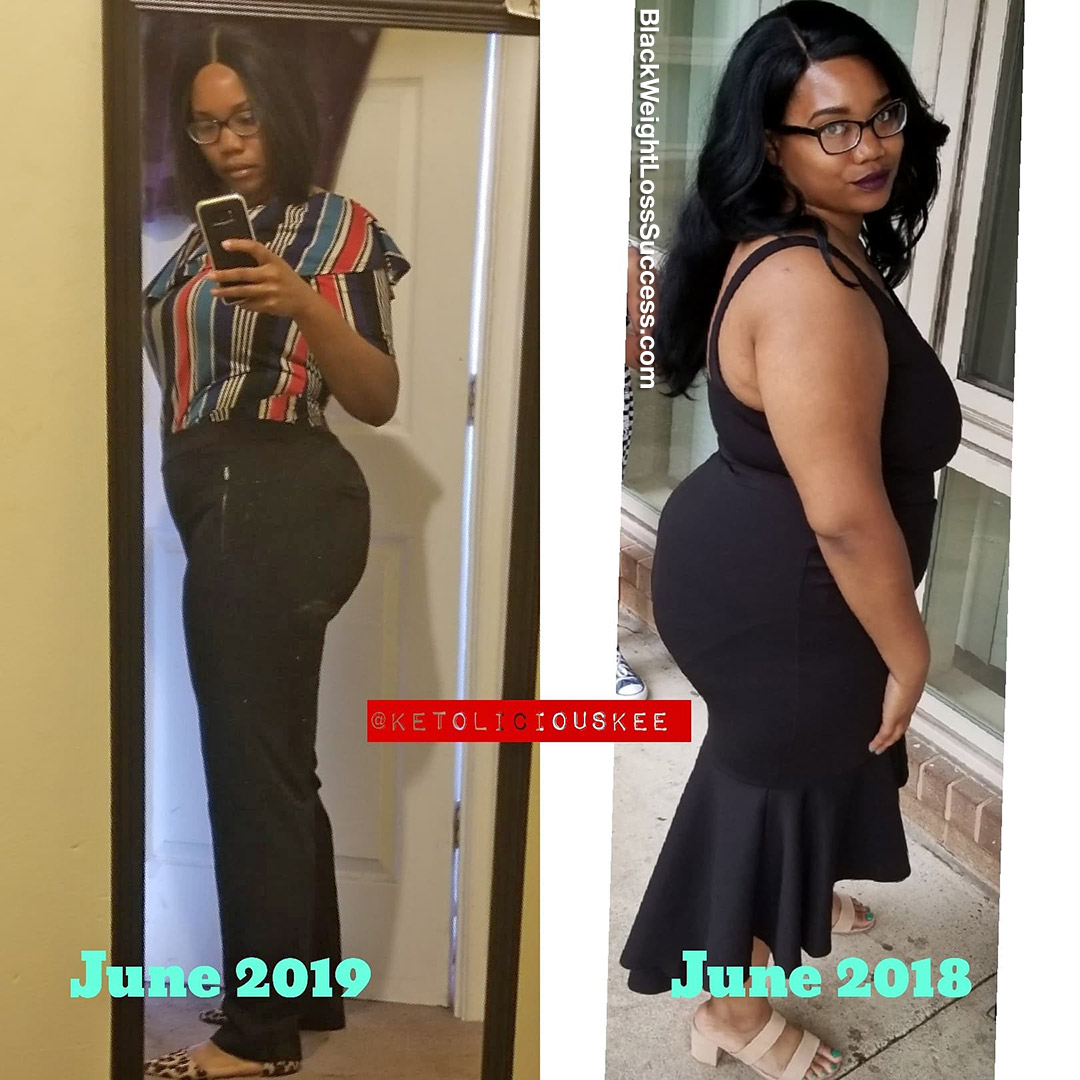 What was your motivation?
I decided to change my life after realizing I couldn't fit on a rollercoaster anymore. I weighed almost 256 pounds. I was always out of breath, and I was eating all the wrong things.
How did you change your eating habits?
I learned about the Ketogenic diet on Instagram. I did my research and started Keto on December 14, 2018. I weighed 237 pounds at the time. I discovered that living this low carb lifestyle was right for me and my body.
My daily goal for carbs is 20 grams. My tip for people who want to be successful on keto is to keep your meals simple and know that Macros matter!
What does your workout routine consist of?
I work out three days a week. My workout routine consists of a lot of cardio. I'll start lifting weights soon.
What is your current weight?
I currently weigh 182 pounds.
What is your height?
I'm 5'4″.
What is the biggest lesson you've learned so far?
My biggest lesson has been about trusting the process.
What advice would you give to people who want to lose weight?
My advice to others is there will be some good days and some bad days, but don't give up.
Instagram: @ketoliciouskee