Transformation of the Day: Mellenie lost 71 pounds. She went Keto in 2018, and she's been committed to the lifestyle for four years. Her husband joined her on the journey, and they have lost more than 200 lbs combined.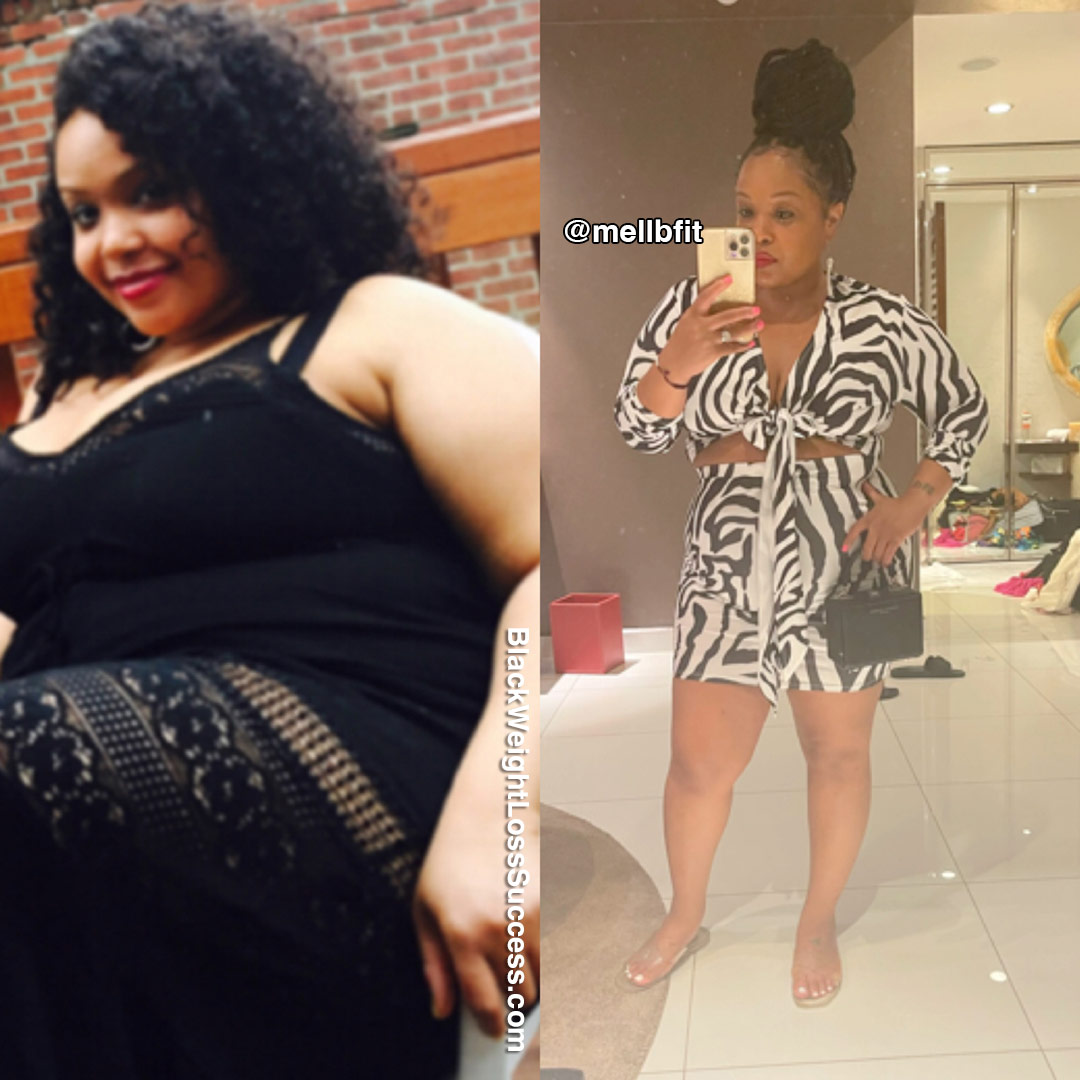 What was your motivation? What inspired you to keep going, even when you wanted to give up?
My motivation was simply staying alive. My father's death (he passed from preventable health issues) motivated me like nothing or nobody else. I was heading down the same path as him and knew that I had to make a permanent change. 
My husband was also struggling with his weight, and we decided to start together. We've lost over 200 lbs combined and have kept it off for years to date. Another source of motivation is running a 30-day Keto Challenge, which keeps me dedicated to leading my members by example. 
How did you change your eating habits?
I began following a Ketogenic diet in May 2018, which eliminated carbs, sugars, and starches from my diet. Although it was hard, as I have an emotional addiction to food, I began to feel the best I've felt in years. So I've stuck with Keto and haven't touched sugar or carbs once in four years. 
What did your workout routine consist of? How often did you work out?
My workout routine consists of a combination of strength training and cardio. Unfortunately, the pandemic and a recent surgery threw me off of my strict gym routine for a while. However, I've been fighting my way back to consistency. My goal is to get back to 5 days a week.
What was your starting weight? What is your current weight?
My starting weight was 237 pounds. I currently weigh 166 pounds. I try to stay off of the scale as much as possible.
What is your height?
I'm 4'11″… a shorty.
When did you start your journey? How long did your transformation take?
I started my journey in May 2018. I was TIRED. I was prediabetic. I was heading down a dark path. I was also dealing with a massive weight gain in a very short period of time. I gained over 70 lbs in a little over a year following a successful weight loss. I gained everything back plus 20 lbs. I knew change wasn't an option at that point but a matter of life or death.
Is weight loss surgery part of your journey?
I didn't have weight loss surgery. I attained my results with Keto and exercise. I did recently have a breast reduction after my weight loss. I felt more confident having this surgery following my weight loss!
What is the biggest lesson you've learned so far?
My biggest lesson thus far: Life will not stop because I want to lose weight. I had to learn to navigate life's problems without sacrificing my health. Getting to the root of what made me emotionally eat is what I needed to explore and figure out, not eating the food itself. Foods aren't bad. Our addiction to them is. Once I figured out how to react to LIFE without turning to food and alcohol, I unlocked a source of power I never knew I had inside of me. Elimination isn't always a bad thing. Sometimes you gain far more than you think you're losing.
What advice do you have for women who want to lose weight?
Remember your WHY. Why you are starting your journey. Hold onto that. Every single time you have the urge to backslide.. remember. Unlearn instant gratification. You can't always have what you want, especially if it doesn't align with your goals. You'll survive without that cookie, trust me.
Instagram: @mellbfit