Transformation of the Day: Monica lost 135 pounds/61kg. She was diagnosed with a debilitating condition that causes increased fluid in the brain, leading to extreme headaches. Her doctor suggested weight loss as the best way to relieve the condition and avoid surgery, so she took action with the Ketogenic diet and lots of exercise.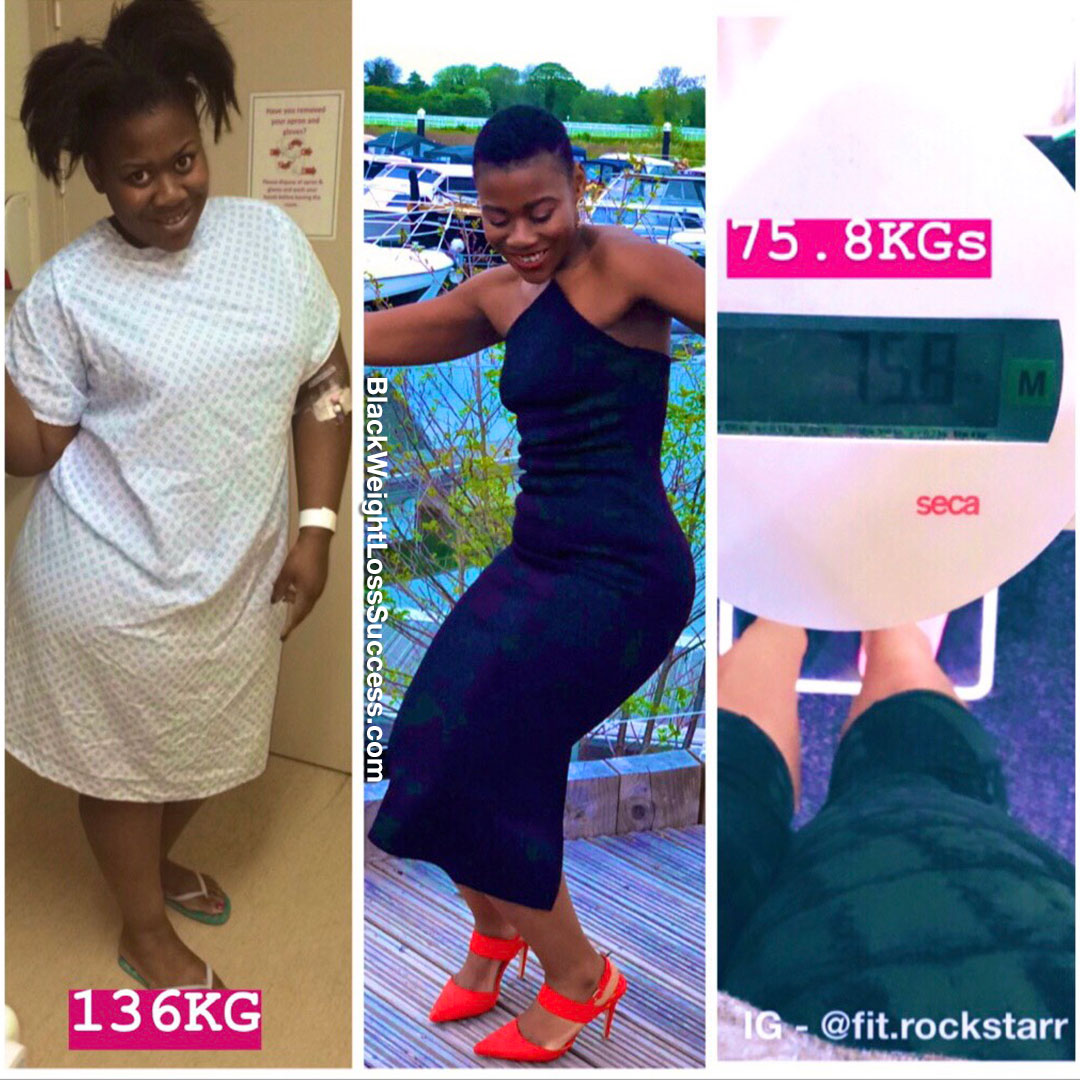 I was diagnosed with Idiopathic Intracranial Hypertension (debilitating migraines) in 2016, and I have been fighting to gain back control of my life through weight loss and fitness. I'm happy to say that I've gone from 136kg/300lbs to 75kg/165lbs and I am never, ever looking back. Health is wealth.
What inspired you to keep going, even when you wanted to give up?
Growing up, I've always been "the big girl." I've hidden behind the notion that I come from a family of big women. That all changed when I found myself at 136kg in hospital and diagnosed with Idiopathic Intracranial Hypertension: Increased fluid in the brain that mimics a brain tumor. This condition is seen in obese women of childbearing age and on contraception. I was under neurology for 2 years, and my doctor bluntly told me that weight loss was the best way to reverse the condition.
After 2 years of not losing the weight, my doctor suggested a medical intervention to alleviate the debilitating migraines. At the age of 26, I couldn't believe that I was on long term medication, and the idea of having a shunt implanted into my spine motivated me to get my act together and lose weight. The idea of going under the knife for a procedure that could lead to permanent paralysis when I could just lose weight kept me going when I wanted to give up. I HAD TO CHOOSE LIFE!
How did you change your eating habits?
I decided to change my eating habits by cutting out sugar and processed carbs from my diet. I chose a Ketogenic lifestyle to help me gain control of my weight, my emotional eating habits, and my addiction to sugar.
I also started incorporating intermittent fasting (16:8) into my life, which has proven to have a lot more benefits in addition to assisting with weight loss. I fast for 16 hours daily and break my fast at 1pm for my first meal. My last meal is just before 9pm. I rarely snack as I try my best not to spike my insulin unnecessarily. My meals are based around my protein of choice. My carbs come from fibrous vegetables, and the majority of my calories come from healthy fats such as avocados, coconut oil that I use to cook and MCT oil.
What did your workout routine consist of?
I have always been a gym enthusiast. However, due to my toxic eating habits of bingeing and starving, I never saw the benefits of the gym until I got my nutrition right. You can not out train a bad diet; you are playing yourself. Weightlifting and Kettlebell Training helped so much with weight loss and tightening loose skin. My favorite type of cardio is skipping rope, and 20 mins of that gets the heart rate going.
I work out 4 times a week. During my weight loss journey, I did all my workouts in a fasted state. Now that I'm in maintenance mode, two out of four of my workouts are in a fasted state.
What is your height?
5'7
When did you start your journey? How long did your transformation take?
My official Ketogenic journey started on August 6, 2018, at 115kgs. I lost 80lbs via strict ketogenic diet in 7 months. Before starting Keto, I had gone down from 136kgs to 115kgs through watching what I was eating.
What is the biggest lesson you've learned?
The biggest lesson that I have learned from my weight loss journey is that weight loss is not linear. Slow progress is better than no progress. You have to be extremely kind and patient with yourself during your journey, and most of all, LOVE YOURSELF through it all.
What advice do you have for others who want to lose weight?
My biggest advice to anyone who wants to start is: just start! There is no magic formula or magic pill. Just put in the work. Find your WHY and hold on to it because it will motivate you through the tough days.
JUST DO IT…WORD TO NIKE. Small little changes that you make on a daily basis will amount to a massive transformation as time goes on. Do not put too much pressure on yourself; literally 1 lb at a time and take it day by day. If I can do it, everyone else can do it too.
Instagram: @fit.rockstarr
 

 

View this post on Instagram