Transformation of the Day: Shemekia lost 62 pounds. She embraced a Ketogenic lifestyle in 2016 and hasn't turned back. She has also developed a love for weight training and is working to become a Powerlifter. Check out her story.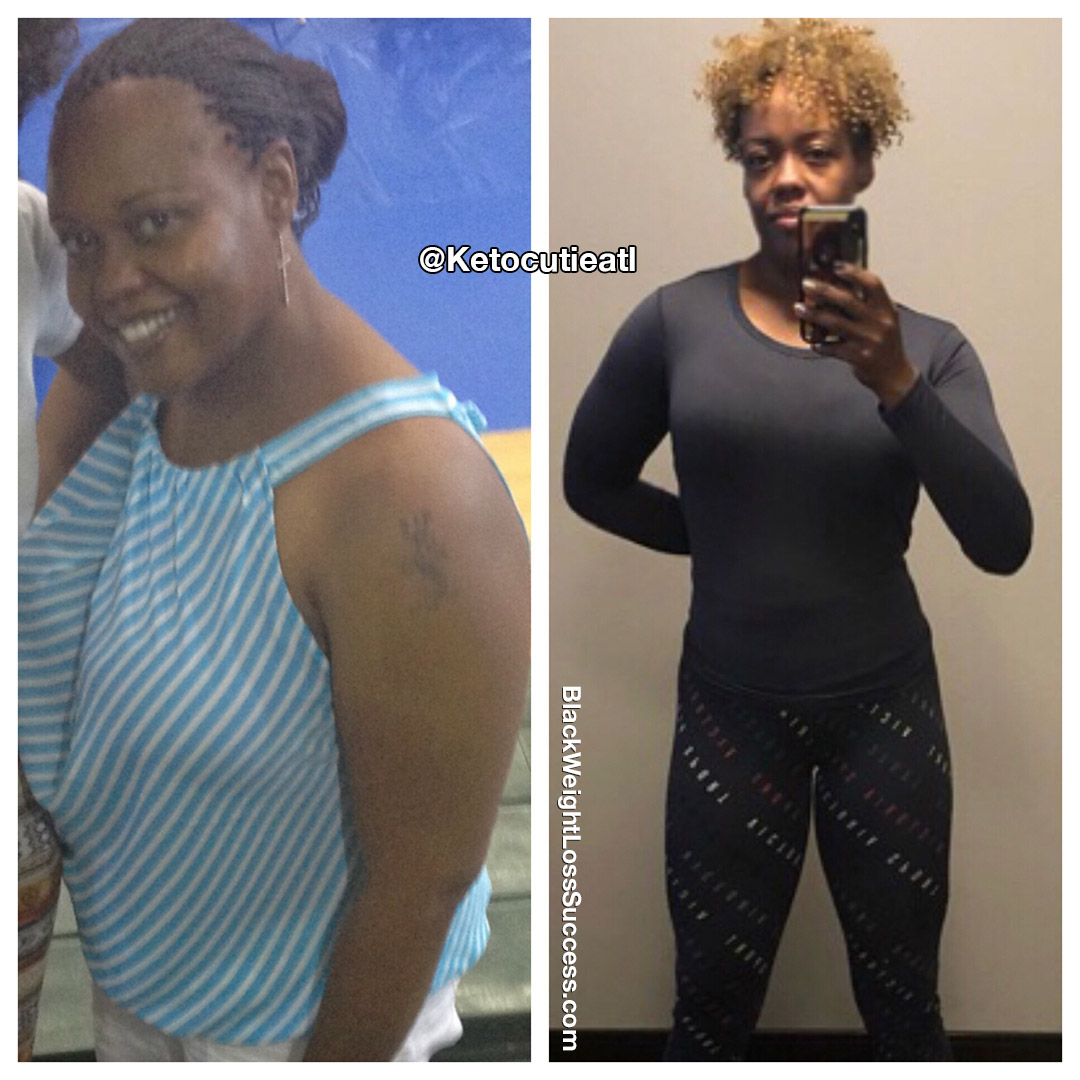 What was your motivation? What inspired you to keep going, even when you wanted to give up?
I was tired of being heavy. I was heavy as a child, and I basically starved myself before high school to "fit in." In the 90s, being super slim was in. When I was introduced to Keto in 2016, seeing my results motivated me to keep going.
How did you change your eating habits?
I've lived a Ketogenic lifestyle for over 2 years. I do not eat any sugar, and my only carbs come from vegetables. I'm currently in maintenance mode, so I eat roughly 25-30 carbs a day.
What did your workout routine look like?
After I lost 50 pounds on Keto, I started Heavy Lifting. That's when the real transformation took place. My body grew curves that I'd never seen before. I'm now learning to Powerlift, and I LOVE IT! I work out 3-4 days a week, for between 45 mins to an hour. I do limited cardio, but I do focus on HIIT 2 days a week.
What was your starting weight? What is your current weight?
I started my journey at 200 pounds, and I now weigh 138 pounds. My height is 5'3″.
When did you start your journey?
I started in 2016. I'm still transforming my body and building muscles.
What is the biggest lesson you've learned?
You create your own destiny. Nothing is impossible if you really want it.
What advice do you have for others who want to lose weight?
Do what works for you. Keto, Paleo, Atkins, IIFYM, etc. isn't for everyone. Figure out which lifestyle change is attainable for you.
Instagram: @Ketocutieatl