Shuronda lost 35 pounds. After the loss of both of her parents, she used eating as an outlet and that led to weight gain. A trainer at her job suggested that she workout with a weighted hula hoop and that has been a game changer for her. Check out her story.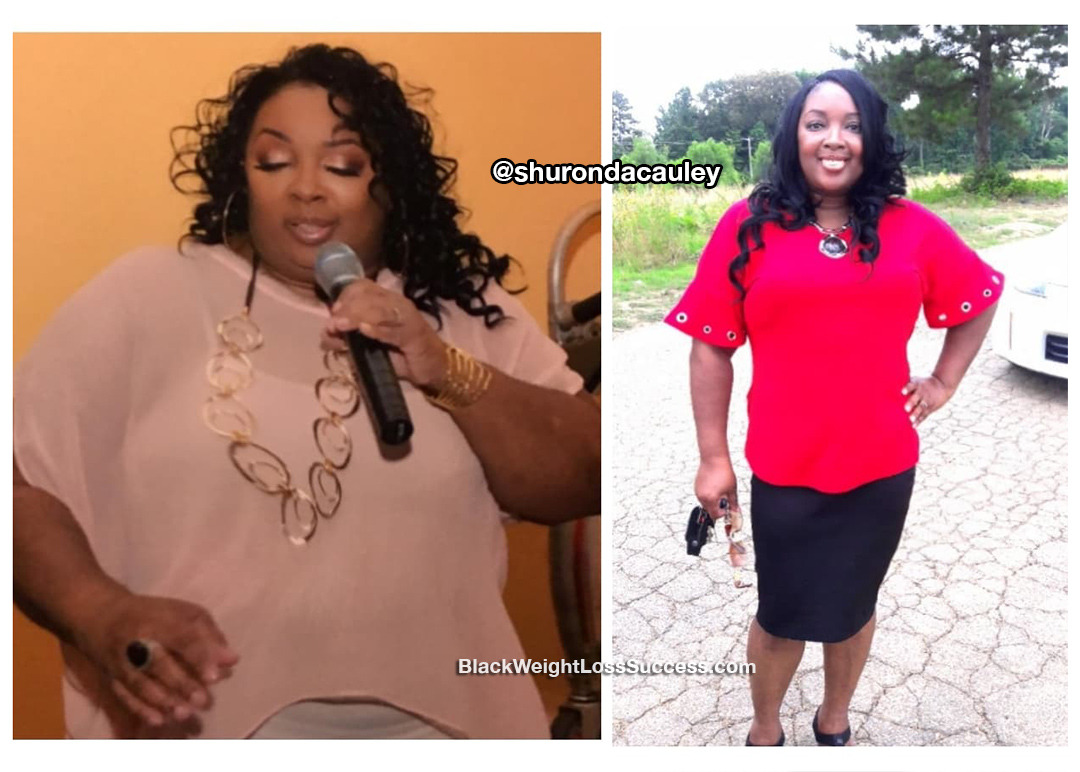 What was your motivation? What inspired you to keep going when you wanted to give up?
My motivation was that I wanted to be healthy. The main reason for my weight gain was the loss of both my parents back to back. I went into a state of depression and eating was my outlet.
What inspired me when I wanted to give up was thinking about health issues that could possibly arise in the future. I also wanna give a shout out to my nurse for keeping me motivated. Her name is Kim Vance and she's an RN.
How did you change your eating habits?
My eating habits didn't change at all. I just cut down on my intake of sweets and cut out drinking Sprites.
What did your workout routine look like?
My workout routine consist of using a 3 lb weighted hula hoop daily. I was introduced to it by a trainer at my job in December 2017, and it changed my life forever. I will forever be to her grateful for telling me about this weighted hula hoop. She advised me to start out by only using it for 5 minutes a day, because it would cause my core to be sore. Sure enough, my core was sore after working out with it. Now, I've worked up to hula hooping for one full hour a day.
What was your starting weight? What is your current weight?
I have lost a total of 35 pounds. I started out at 213 pounds. My height is 4'10".
When did you start your journey?
I started my journey in Dec 2017. People started asking me if I was losing weight around my 3rd month. I didn't really notice the change, but other people noticed it.
What is the biggest lesson you've learned so far?
The biggest lesson I've learned is to NEVER give up. When you find something that works, stick with it. I've seen some amazing results from just using a hula hoop!
What advice would you like to share with people who want to lose weight?
My advice to others is to trust God, believe in yourself and never give up!
Instagram: @shurondacauley