Transformation of the Day: Iisha lost 111 pounds. She promised herself that she would work hard to lower her risk of future health issues, and she hasn't turned back. A low carb lifestyle worked for her. She also learned how to switch things up to keep her workouts fun and exciting.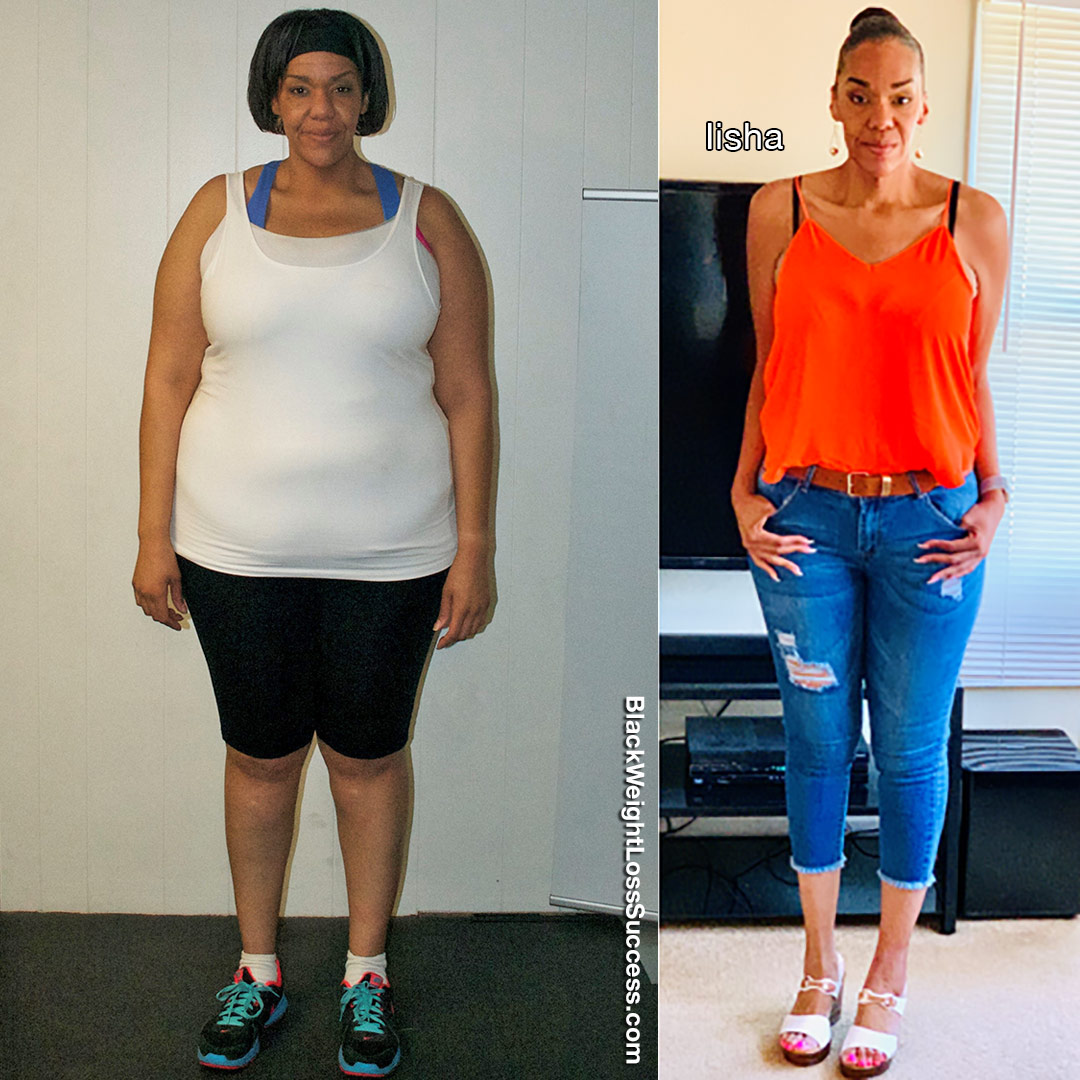 I was tired of being obese and afraid of future health issues. In 2016, I made a commitment to myself to lose weight and start a healthier lifestyle. I went from wearing a size 24/3X to a size 12/L. I am more active and able to do so much more now that I've lost the majority of the weight.
What was your motivation?
My motivation was health. Although I did not have health issues, even at my heaviest weight, I knew it was only a matter of time before they would start. There is a history of diabetes that runs on both sides of my family. I wanted to do everything possible to limit the risk.
What inspired you to keep going when you wanted to give up?
There were a couple of things that inspired me to continue to lose weight. Reading other women's success stories on how they lost a significant amount of weight kept me motivated. The support of my friends and family played a huge part. They knew how I struggled with my weight for many years. Once I started to lose the weight, they encouraged me to keep going and stay on track. Many of them would join me for healthy meals and tough workouts. I also involved God in this journey. I stayed in prayer and asked God to help me see this through to the end.
How did you change your eating habits?
At the beginning of my journey, I used various apps to track my daily calorie intake. Further along in my journey, I transitioned to a Keto diet paired with Intermittent Fasting. Cutting carbs and sugar made a drastic difference. I lost pounds at quicker pace by making this change.
What did your workout routine consist of?
I work out five days per week. I love doing various types of workouts. This keeps it interesting and fun. I started by joining a CrossFit gym. After nine months of CrossFit, I joined a regular gym and attended various classes such as Boot camp, HITT, Zumba, and weight lifting classes. Once I was at a decent weight, I started running 3.5 miles. I also ride my bike and swim.
What was your starting weight? What is your current weight?
My starting weight was 310 pounds. I currently weigh 199 pounds.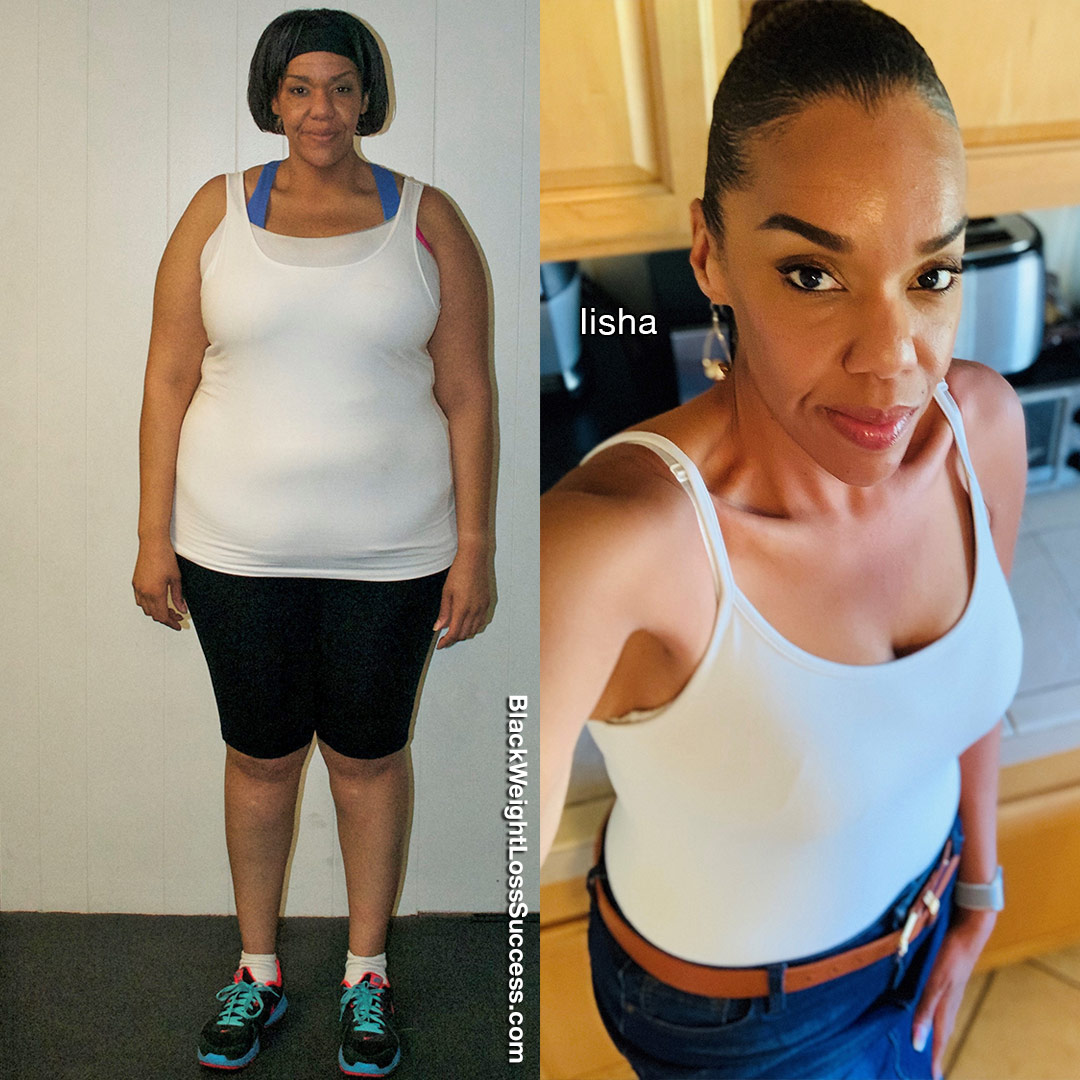 What is your height?
I am 5'11".
When did you start your journey? How long did your transformation take?
I started my journey in 2016. It's been a long but consistent journey. I have 24 more pounds to lose until I hit my goal weight of 175 pounds.
Was weight loss surgery part of your journey?
Weight loss surgery was not apart of my journey. I lost the weight naturally by eating healthy and exercising.
What is the biggest lesson you've learned?
Taking care of your body emotionally, physically, mentally, and spiritually creates joy and satisfaction. You're worth it!!
What advice do you have for women who want to lose weight?
Start your journey and keep going. Don't quit. Don't stop fighting. The end results will be worth the hard work.
Instagram: @iishamo75