Transformation of the Day: Brittany lost 75 pounds. This mom of two experienced pregnancy complications and severe postpartum depression, which led to weight gain. She worked with a counselor to beat depression and improve her mental health. That victory gave her the strength to release the weight. Low carb meals, weightlifting, and HIIT worked for her.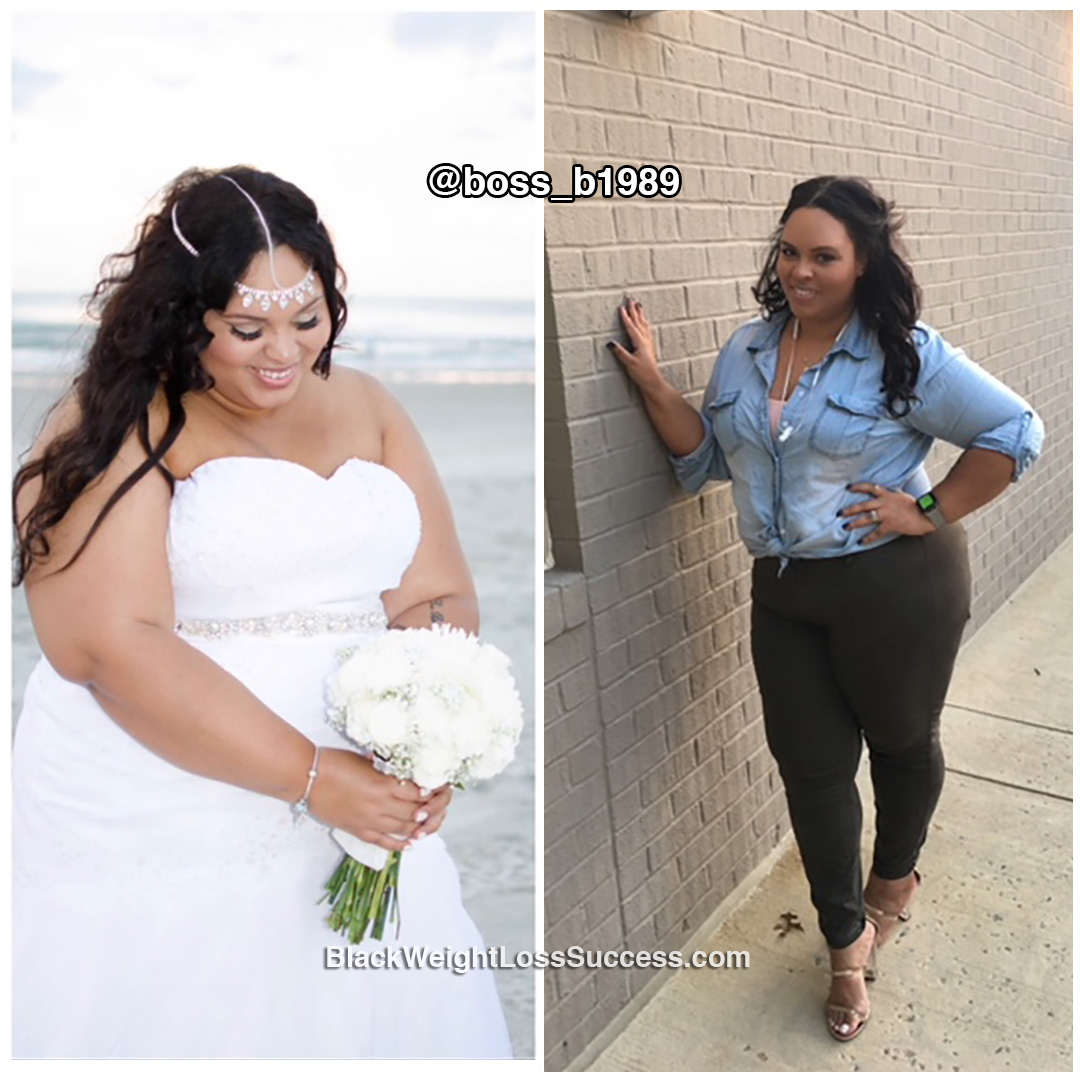 I had two children back to back. After experiencing pregnancy complications, including preeclampsia with my youngest, I knew it was time to take back my life. More importantly, I wanted to take back my mental health.
I had suffered severe postpartum depression and ended up gaining more weight after having my children. My highest weight was 360 pounds. I knew I had to do something so that I could be the best mother for my young children. Having a toddler and infant, I was always tired, my body ached and my eating had gotten out of control. Then, I began to have marital issues due to my depression and feelings of worthlessness. My husband encouraged me to seek professional help from a counselor, and that was my turning point. Once I began my journey to better my mental health, I was able to conquer the depression and emotions that caused me to overeat. I was able to overcome the things that kept me from taking care of my body by exercising and being present for my children and husband. As time went on, I finally felt ready to go full force with my weight loss.
Over the past two years, I've lost 75 pounds naturally (and kept it off) through low carb dieting, weightlifting, and high-intensity interval workouts. I wore a size 24 in the past, and now I wear a size 16/18. My goal is to reach a healthier weight of 200 pounds. I currently weigh 285 pounds, down from 360 at 5ft, 8 inches tall.
I started to transition in my eating habits in February 2017, after a long struggle with yo-yo dieting. I tried Weight Watchers, calorie counting… you name it. I was introduced to the ketogenic way of eating. I first began to eliminate all white carbs, processed foods and then brown carbs. I focused on cleaner eating with meat, whole fats, and vegetables. I ate lots of eggs and plenty avocado. I ate this way for the first 6 months of my weight loss journey.
Along with these changes to my eating habits, I did cardio and interval training. I work in retail, so my work environment is very active and can require a lot of lifting. Having stamina was a must to be able to power through my days. I worked out 3-5 days a week, and I have continued to do so. My keto diet included intermittent fasting and eventually carb cycling to break out of the plateaus. I currently still carb cycle and fast, however, I am no longer strictly keto.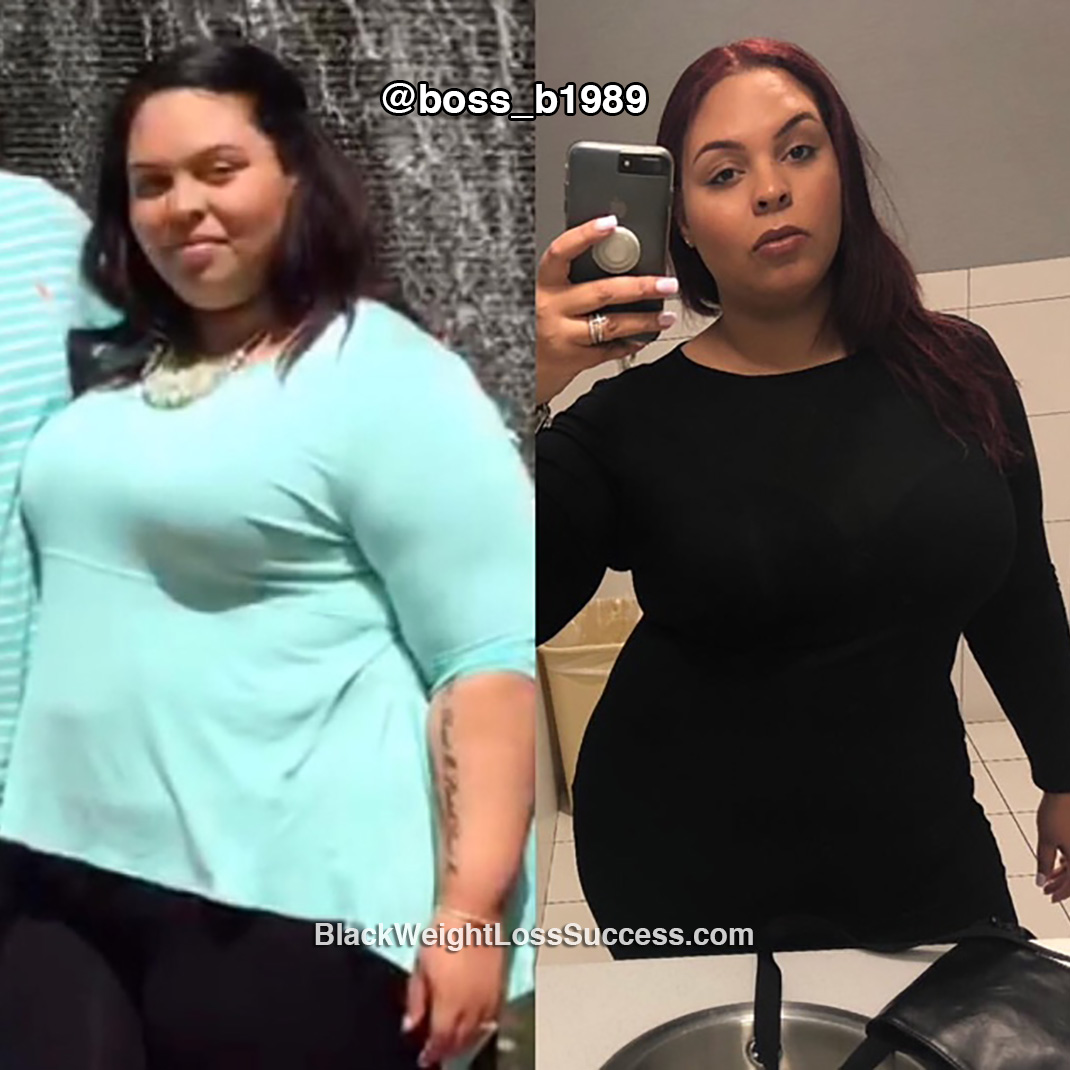 My weight loss journey and recovery from postpartum depression gave me the confidence to even participate in the Miss Plus America pageant. I now hold the title of Mrs. Columbia Plus America and will be competing for the Mrs. South Carolina title next spring. I am an advocate for supporting mothers with young children, especially mothers battling postpartum depression. You can check out my platform charity at www.powerinchanging.org. Overcoming my depression is what gave me the fuel to focus on my health, and continues to inspire my journey even through the challenges that we face in losing weight.
The biggest lesson I've learned in this process is that my mental health affected my weight and my eating habits more than I cared to admit before getting serious about my weight loss. Depression affects everyone who experiences it differently. Taking care of myself on the inside is what continues to motivate me and inspire me to achieve my goals.
The advice I'd give to other women who are trying to lose weight is to search for what has caused their weight gain. Explore what mental blocks are keeping them from achieving their eating or exercise goals. Finding the root of that and overcoming those challenges will make way for you to begin the work on the outside, which in my opinion has been the easy part!
Instagram: @boss_b1989
Snapchat: britt121614
www.beautywellfit.com