Transformation of the Day: Sara lost 80 pounds. She had to completely change her eating habits and figure out what works for her. Knowing that her son and her Fit Family were rooting for her, gave her the motivation she needed to transform her lifestyle. Check out her journey.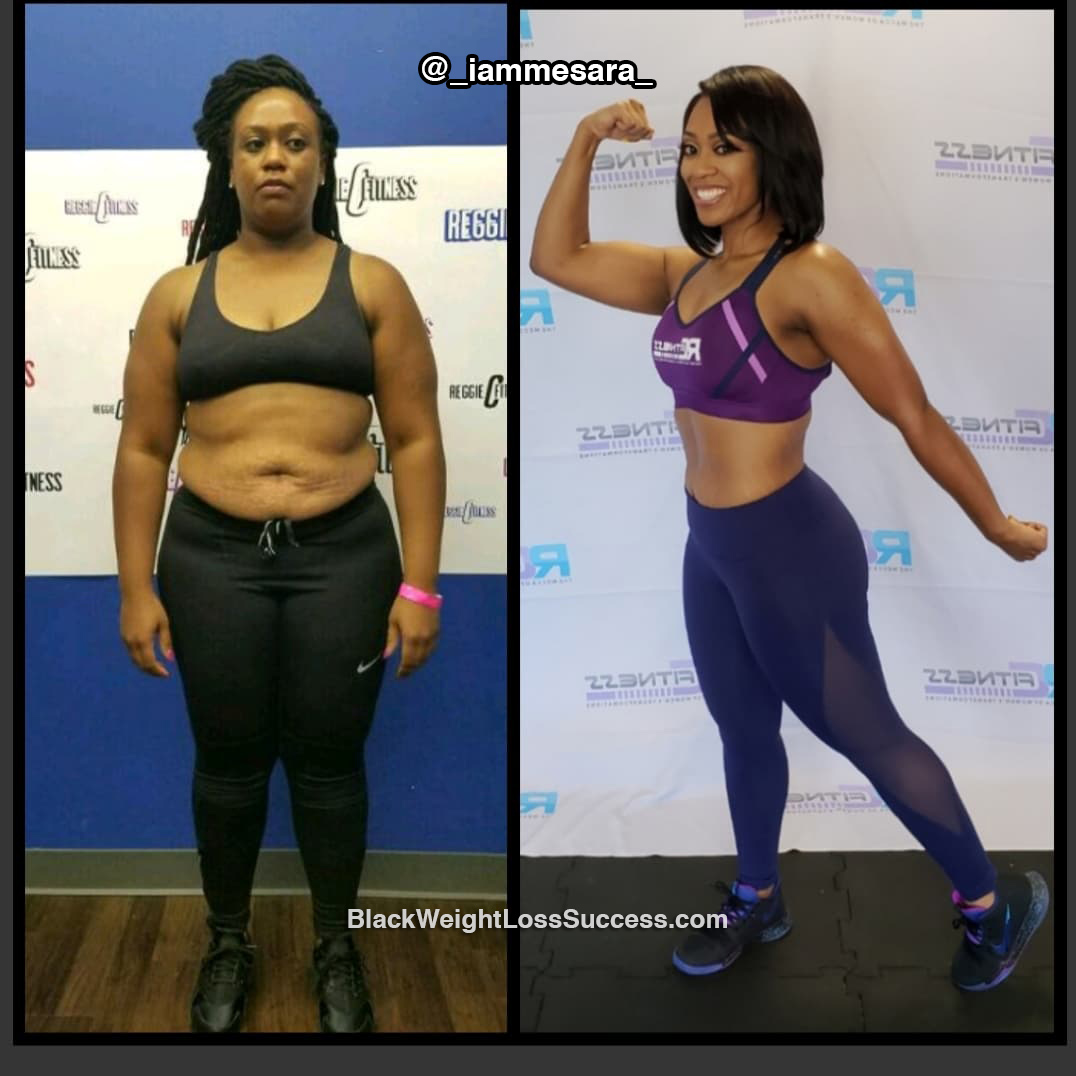 What was your motivation? What inspired you to keep going when you wanted to give up?
My motivation was my son and my Fit Family. Whenever I wanted to give up they were there rooting for me. Seeing my trainers transformations inspired me as well. I knew I had to do better to live a healthier life because my son looks up to me. Health issues run in my family and I didn't want to take daily medications for the rest of my life. Now, I can be more active outdoors with my son.
How did you change your eating habits?
I had to completely change my eating habits. There was a time when I had to cut all my intake of sugar, fast foods and alcohol. Now, I eat those things in moderation. Instead of a cheat day, it's more of a cheat meal. I tried several diets in the past, but I had to learn what foods work best for me. I fuel my body with protein and vegetables.
What did your workout routine look like?
I was working out 7 days a week and my workouts consisted of cardio and weight lifting. Now, I work out 4-6 days a week. Exercising has become a habit.
What was your starting weight? What is your current weight?
I started at 222 pounds and dropped to 142 pounds. I'm 5'2″.
Weight lost surgery was not apart of my transformation. However, I have some extra skin that I would like to tighten. I'm currently working on that by lifting more.
When did you start your journey?
I began to take my fitness journey serious in August 2016.
What is the biggest lesson you've learned?
The biggest lesson I learned was self control. When I was at my highest weight, I relied on food as a comfort not realizing how much I was hurting myself.
What advice do you have for others who want to lose weight?
I would advise anyone who wants to lose weight to be fully determined. It's not an easy process at first but if you keep your eye on the prize you will definitely get there. Everyday is different and sometimes you may fall short of you daily goals. Don't procrastinate. Just pick yourself back up and keep moving. During this process, you will learn a lot about yourself and recognize who really supports you. Also, remember that you are your biggest competitor.
Instagram: @_iammesara_
Trainer: @reggiecfitness