Transformation of the Day: LaCole lost 114 pounds. She decided to make herself a priority and health was her motivation. No more feeling miserable or insecure. She transformed her lifestyle with low carb meals and lots of exercise. Check out her journey.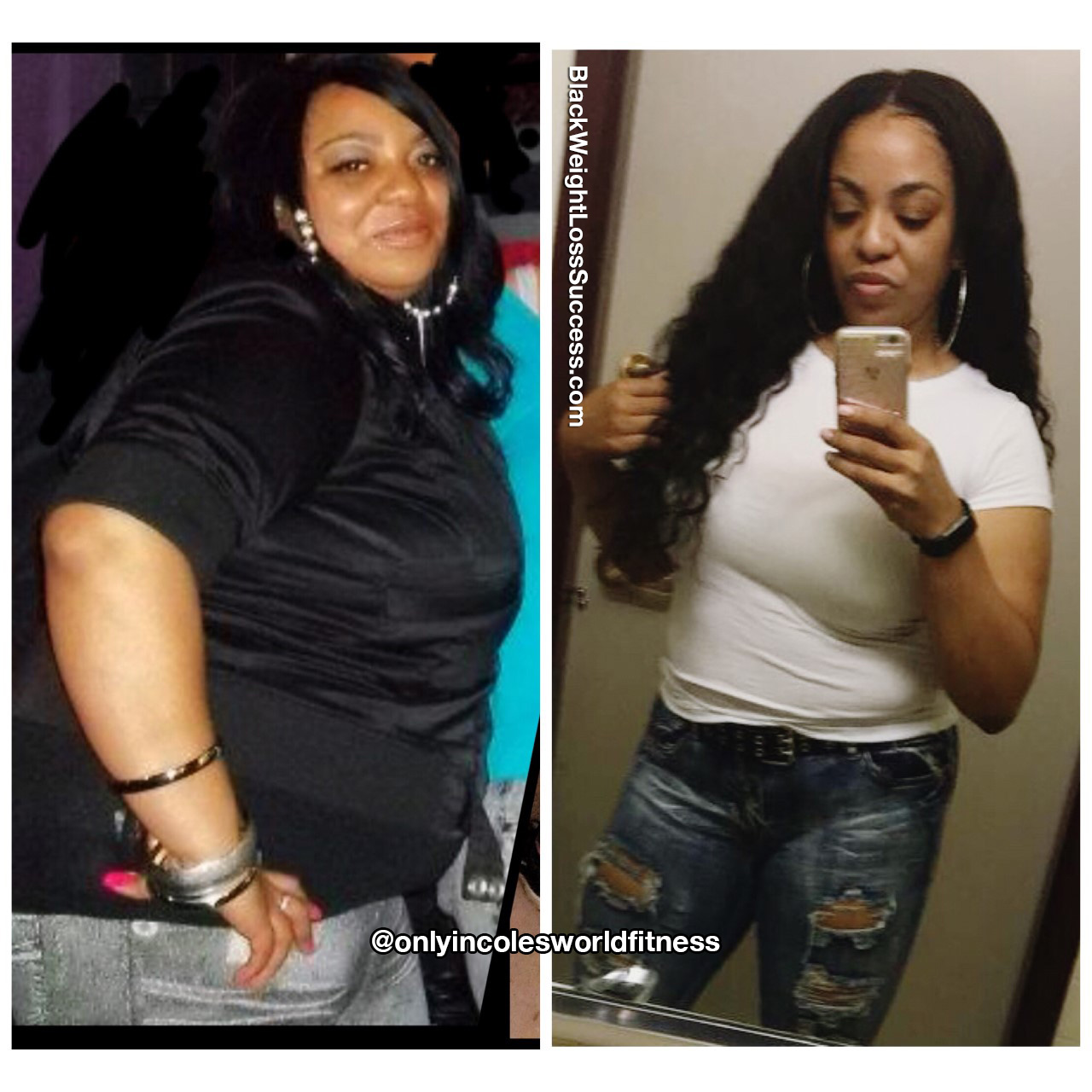 For years, I have always struggled with my weight, doing diets and falling off track constantly. I have had so many twists and turns in my life that I felt like food was my comfort zone. The more I stressed, the more I ate. However, I didn't realize that I was killing myself.
My doctor was telling me I was on the borderline for developing sleep apnea. He was concerned that my heart was overworking and wanted me to shed some pounds. At that point, back in late 2014, I knew I had to do something because my health was in danger.
One day, I saw a photo of myself, and I didn't even recognize me anymore. The picture was from a fun trip to LA I took with some friends. I remember crying when I saw the photo. That was the point when I knew I had to do something.
It was not easy at all, but once you find your "WHY" your excuses no longer hold you back. You begin to get out of your own way and start to see that the things you thought you couldn't do, you actually can do.
What motivated you to change?
The thing that motivated me most was me knowing that I was putting me first. I was finally taking care of LaCole. My health is important, and I started to learn how to love myself more. (Sometimes, we forget about our selves and forget we are important.)
Another thing that kept me motivated is that I didn't want to feel the way I felt when I weighed 288 pounds at 5'3″. I was miserable and very insecure. I didn't love myself, and I felt gross. Now, I weigh 174 pounds. I lost 114 pounds (all natural) in three years, and I am still not done.
How did you change your eating habits?
The crazy thing is I didn't know where to start. I had tried every diet, from a liquid diet to the Atkins diet and nothing seem to work. So, I started educating myself on Clean Eating and Low carb/High protein dieting. Little by little, I started making changes to my diet. I bought a food scale started weighing my portions out. I started meal prepping and planning out my meals (breakfast, snack, and dinner). I also began to count my calories, because you have to hold yourself accountable for what you eat.
My meals were high protein and low carb. I added more fruits and vegetables and drank plant-based protein shakes. I only ate carbs from fruit and vegetables and cut out the rest. I cut soda and sugary juices out completely, as well as caffeine.
What is your workout routine?
I work out 6-7 days a week. I do cycling class, HIIT, strength training, and weight lifting. I mix up my routine about every two weeks, so my body does not get used to the workout. I try to trick my body and keep myself from getting bored. That makes the workouts fun.
What is the biggest lesson you've learned so far?
I learned that I am my biggest critic and that you have to trust the process. It is mind over matter. I also learned to celebrate every goal I accomplish, whether its one pound lost or five pounds. You did that on your own.
What advice would you like to share with women who want to lose weight?
Some days you will not feel like working out or eating healthy, but you have to look at the bigger picture. Focus on your goal is and how bad you want it. I tell myself all the time that all the junk and bread will be there…just get to your goal. Do I indulge sometimes? Yes, but in moderation. You can still live a little but be mindful and try to find healthier alternatives.
Keep your eye on the prize. If you fall off, it's ok. Just get back to that goal. Everyone is different. This is not a race or competition. Do what works for you and know that you are worth it. Love yourself through this process. Tell yourself that you are fearless and can achieve anything you put your mind to. I hope my story touches and inspires people. I want them to know that they can do this and they are not alone!
Instagram: @onlyincolesworldfitness