Transformation of the Day: Leondra lost 60 pounds. After losing her father to diabetes, she didn't want to risk not being there for her son due to health issues. When an emergency surgery resulted in her kidneys failing, she knew it was time to take action. She focused on improving her eating habits to get results.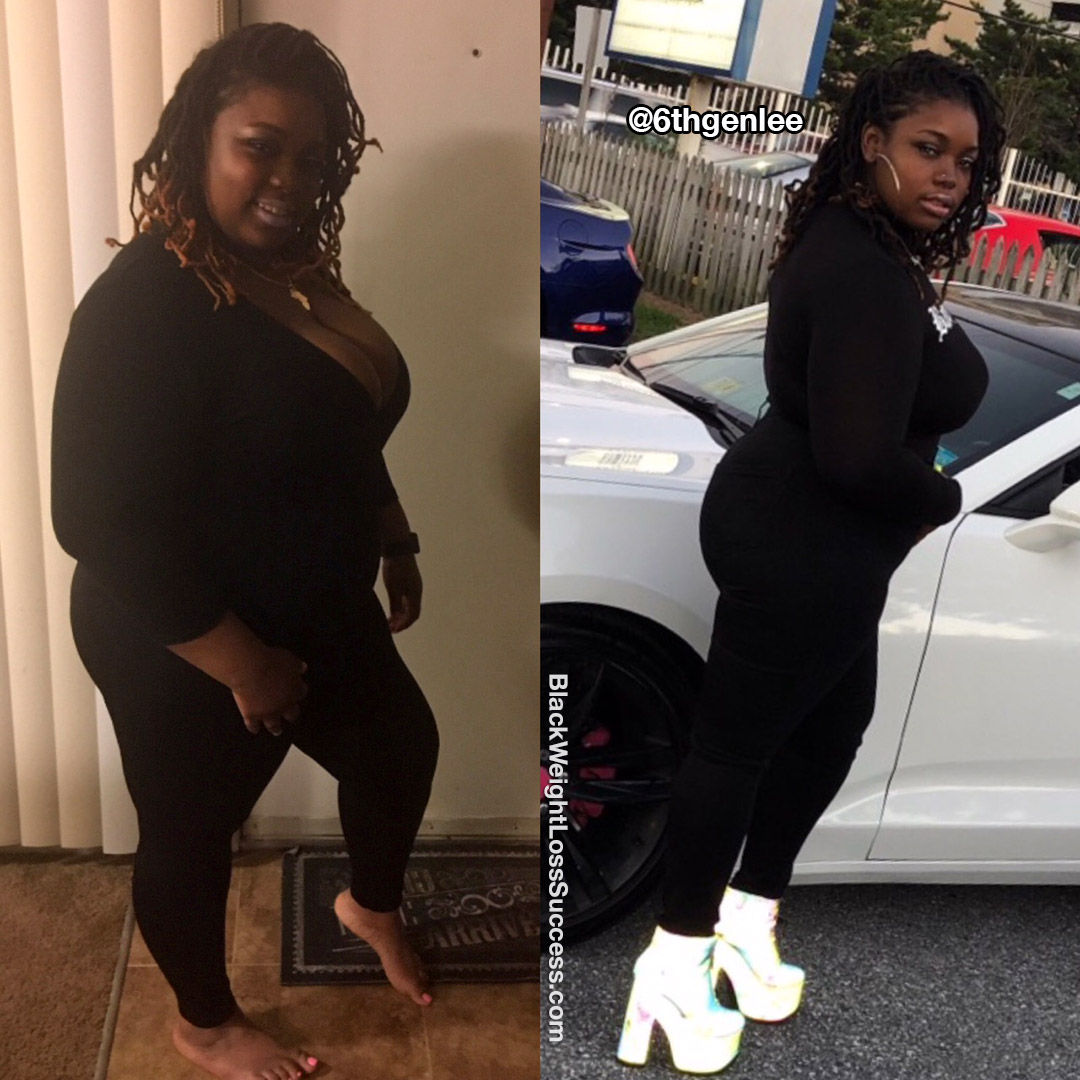 What was your motivation?
My dad passed in 2014 from diabetes complications. It was a big wake up call for me. I wanted to be healthier so that I would be able to be there for my son. I saw my health deteriorating, and I wanted to make a huge change. In January 2018, I developed a breast lump that became infected. I had emergency surgery that resulted in my kidneys failing. That situation turned into motivation to keep me going so that I could be healthier. I am an emotional eater and food is my comfort. I didn't want that for my son, so I knew I had to lead by example.
What inspired you to keep going when you wanted to give up?
Actually looking at blogs like BlackWeightLossSuccess.com inspired me because I was able to see real women like me losing weight, and that made it feel attainable. Also, one of my close friends was on her journey as well. She lost 90 pounds, so she inspired me to keep pushing.
How did you change your eating habits? 
I wanted to do keto but didn't want to restrict so much food from my diet for fear of that leading me to give up, so I stuck to eating low carb. I cut out rice, pasta, bread, potatoes, sugar, and alcohol from my diet. I also stuck with smaller portions and counted my caloric intake.
What did your workout routine look like? How often did you workout?
In the beginning, I did cardio 4-5 times a week for 30 minutes a day. Now, I just try to stay more active. It's easier for me to focus on my eating habits. I'm not much of a gym person.
What was your starting weight? What is your current weight?
My starting weight was 266 pounds. I currently weigh 206 pounds. I'm 5'1″.
When did you start your journey?
I started my journey in December 2017.
What is the biggest lesson you've learned?
The biggest lesson I've learned is to have faith and be patient. Rome wasn't built in a day. You have to have the willpower to stay focused on reaching your goals.
What advice do you have for other women who want to lose weight?
I would tell them that consistency is key. I have tried to lose weight a million times before and never saw any results because I would give up after a few weeks. You have to keep going even if the scale isn't moving because eventually, it will.
Instagram: @6thgenlee