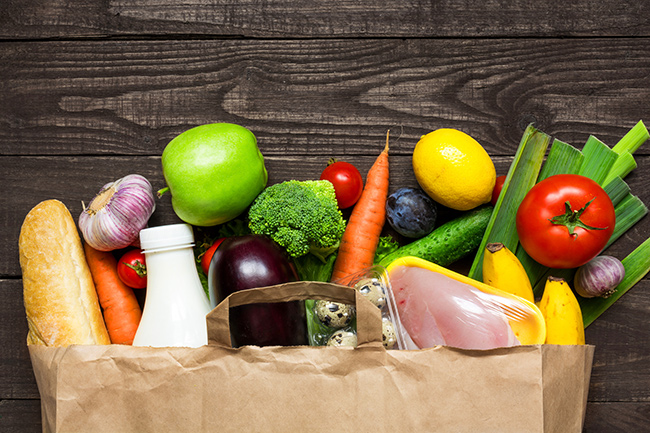 What is the biggest pit fall that ladies tell me about again and again? Getting off course with their eating habits.  My grandmother always said, "If you fail to plan, you plan to fail.". Willpower is a wonderful thing, but temptation if a fact of life. Planning your meals for the day, just 24 hours in advance or more, can really help you stay on track.
I know there are a lot of gurus and sites out there that charge a lot of money for meal plans. Not everyone can afford that so, let me share some great free resources with you.
*List updated in Dec 2019*
BWLW's 3 Day Meatless Meal Plan
Eating Well's 30 Day Flat Belly Plan
SkinnyTaste's Weekly Meal Plans 
Eating Well's 7 Day Souping Meal Plan
Good Housekeeping's 7 Day, 1200 Calorie Meal Plan
The Nourishing Home's Whole30 Meal Plans 
Today Show: 7 Day Low Carb Meal Plan
Shape Magazine: Keto Diet Meal Plan for Beginners
Atkins Example Meal Plans for a Low Carb Lifestyle
Coach Calorie's Ultimate Healthy Weight Loss 4 Week Meal Plan
Buzz Feed's Clean Eating Challenge 2 Week Meal Plan
Muscle and Fitness's 14 Day Clean Eating Plan
Clean Program's Clean Eating Meal Plan (printable)
SkinnyMS's 7 Day Busy Woman's Clean Eating Meal Plan
iBreathe I'm Hungry's Keto – Low Carb Meal Plans
Diet Doctor's 14 Day Keto Meal Plan
Cooking Light's 31 Day Healthy Meal Plan
Paleo Grubs' 14 Day Meal Plan
Paleo Leap's 14 Day Meal Plan
The Paleo Mom's Weekly Meal Plan on a Budget (4 weeks)
Diet vs Disease's 7 Day Low FODMAP Diet Plan
Daily Burn's Carb Cycling Meal Plan
Life as a Mom's Family Friendly Printable Meal Plans and Grocery Lists
ChooseVeg's 7 Day Meal Plan
KetoApp's 2 Week Vegetarian Keto Meal Plan
PETA's 2 Week Vegan Meal Plan
Whole Foods Market's 7 Day Vegetarian Meal Plan
Hurry the Food Up's 7 Day High Protein Vegetarian Meal Plan
It's always good to look at various meal plans for recipe and meal planning ideas. These are just a few of the many free meal plans you'll find online.
MORE RESOURCES
My point in putting this list together is that if you are willing to put in some time to search online, you are sure to find plans and recipes to help you put together a way of eating that helps you lose as well as delights your taste buds.  No excuses.
Tips:

Determine how far in advance you want plan
– Whether plan your meals 1 day in advance or 5, it is up to you. You can plan for eating out by checking nutrition information online ahead of time.
Package and Freeze – You can cook and refrigerate things like lean proteins, rice and steamed veggies in advance.  Cut up veggies and prep fruit in sandwich bags or cup size containers for snacking.  You can also cook whole meals to grab and go, it's just a matter of how you package and freeze them to last.
Make a Shopping List to go with your plan – Make your plan before shopping at the store so that you don't buy foods that you shouldn't have.  You will ensure that you have all the healthy food you need on hand at home.
Track Your Calories and Marco-nutrients – You can be sure of how many calories and nutrients you're eating if you combine meal planning with tracking your foods on an app like My Fitness Pal or Lose it.  Don't know how much you should be eating?  Here's more info on how to figure out how much food you should be eating to support weight loss.