Update Feb 2019: We have been following Nelly's journey since March 2016 and we love watching her progress. She still going STRONG and recently posted this photo in our FB group. @phatt_2fit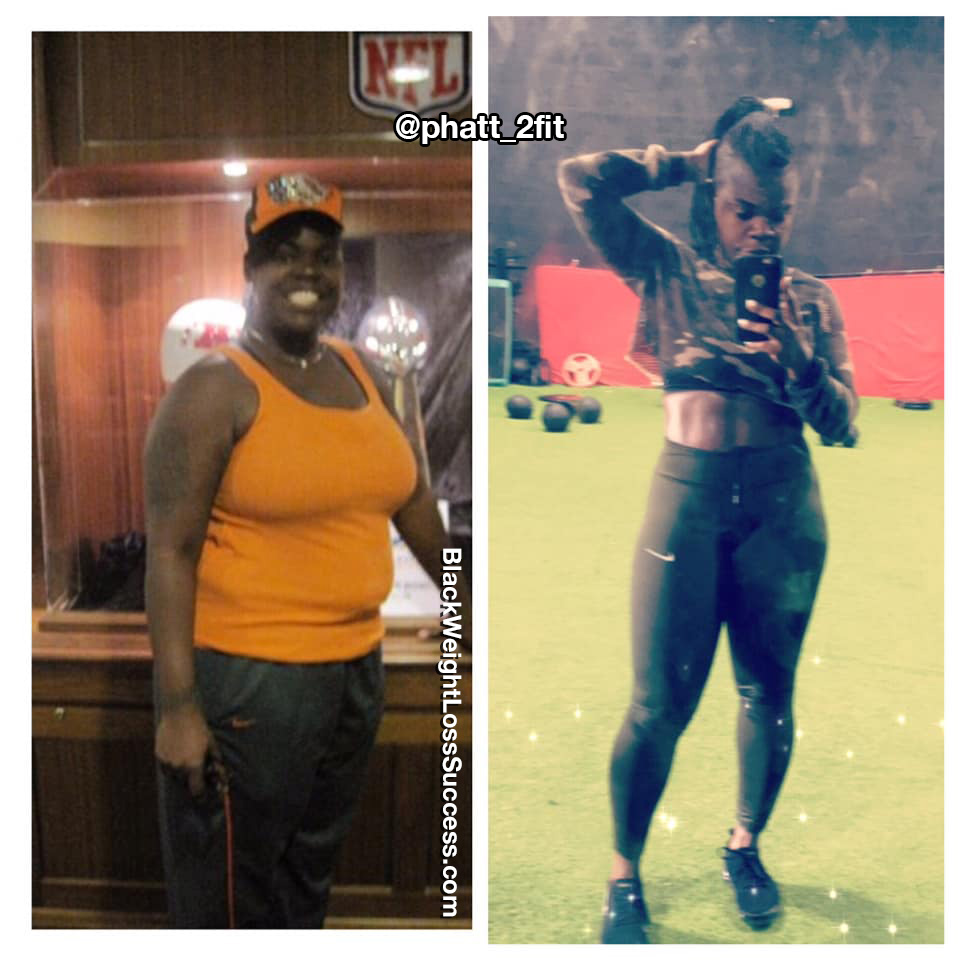 ---
Transformation of the Day: Nelly lost over 90 pounds. This mom of four was tired of trying and failing. She knew that she had to make her health a priority to avoid a history of family illness and lose the pounds. Here is what she shared with us about the actions she took to shed the pounds.
Hello, my name is Nelly and I am a mother of four.  I stand about 5'6″ tall and my heaviest weight was 271 pounds. I started my weight loss journey in April 2011. In the past, I've tried many times to commit to diet and exercise, only to fail and gain back twice as much weight.
I gained the majority of my weight after giving birth to a set of twins. Of course, as a parent, we put all our needs second to those of our families and sometimes we forget about ourselves. Hypertension and high cholesterol are both common for both sides of my family, so I wanted to take charge of my life before getting any bad news from my doctor. I decided to focus on my needs and my health.
I finally decided to start all over again with my trainers doing group training. (with ICanFitness) I gave group training a try for about two years and I enjoyed it. From there, I learned how to eat right and exercise regularly, 5-6 times a week.
Now, I have lost over 90+ pounds. It's been a long journey but the results are worth it. I'm still at it and I'm hoping that one day I can help others transform their bodies as well.
Eating Habits: Once my thinking started to change, I began to change a lot of other things, such as my eating habits. I stopped having soft drinks, juice and eating fast foods. Then, I cut out rice and foods that are high in sodium and starch. I also stop eating late. 6pm-7pm was my cut off time. I try my best to drink a gallon of water a day.
Exercise: My workout routines are usually made up of activities that I enjoy doing; spinning, running 5ks, obstacle racing, weight lifting and boot camps.
Advice for others who want to lose weight: My advice to those who are looking to making lifestyle changes is to never give up! Fight for what you believe in and stick to it. Nobody said it would be easy, but if you are consistent you will eventually WIN.
Instagram: @phatt_2fit
---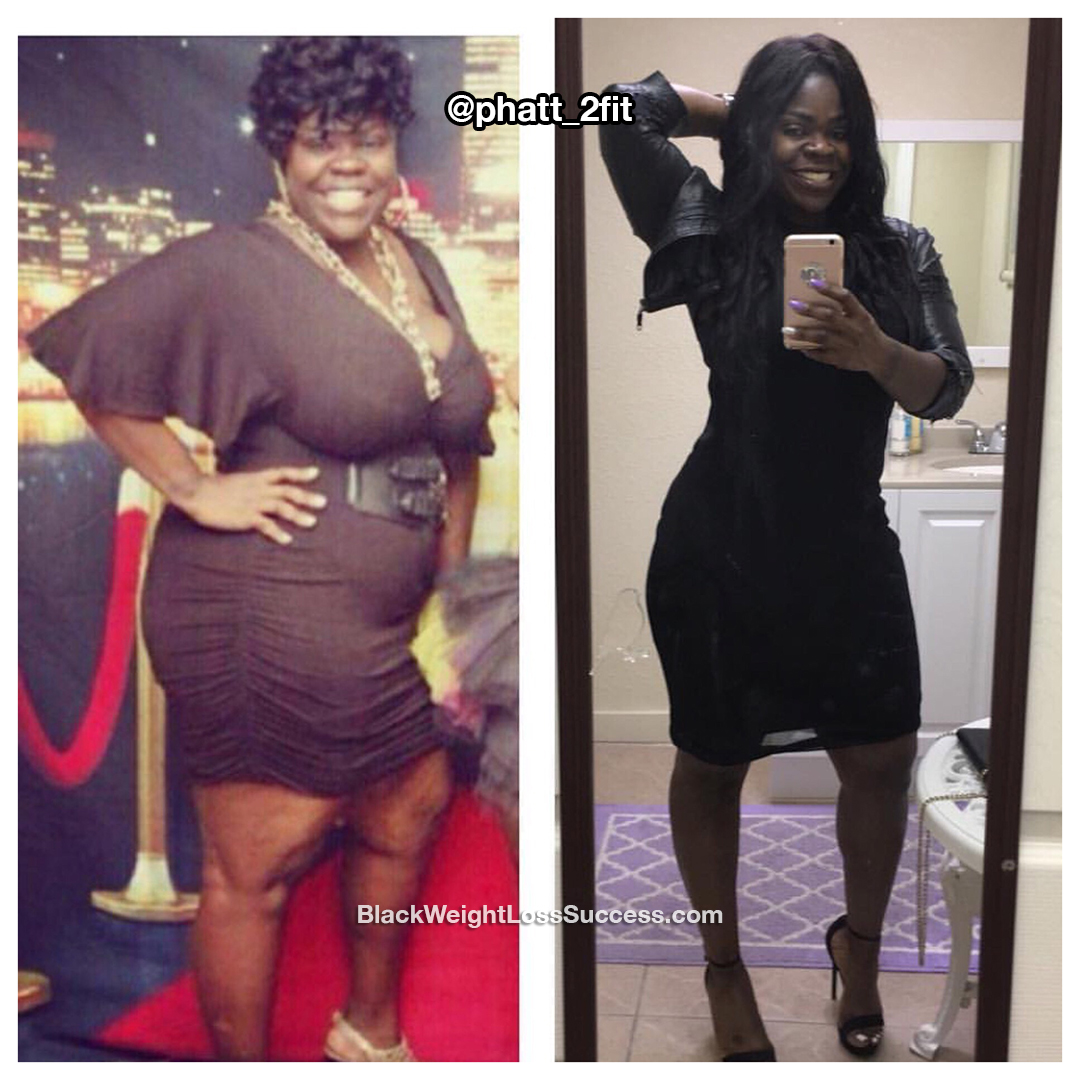 February 2018: "I've been on this journey for a few years now, and I must say it's been a roller coaster ride. However, I've made a few small changes and it's been helping me not only shed a few pounds but tone as well. We lose weight and we gain weight, but at the end of the day it's up to you to correct your mistakes.
Things happen. Life happens. We're human. You got this. We got this. #progressnotprofection
---
April 2017: I've kept up the same exercise routine, but added a few other workouts. My workouts consist of training 5-6 times a week. I Spin 3 times a week for cardio and do several outdoor workouts as well. I also incorporated boxing once a week. I try to stay active as much as possible and enjoy trying new things to avoid a plateau. On the other days, I lift weights.
My eating habits could be a lot better, but I try my best to eat as clean as possible five to six days a week. I try to eat at least six times a day, including my snacks. I also avoid the bad carbs as much as possible. Chicken, fish and veggies work best for me.
What I have learned during this journey is to never give up and never quit! There will be good days along with the bad days. It can get frustrating during this journey. You have to remain positive, keep the faith, work hard and your results will show. What stands out the most to me is being able to keep up with the younger crew, lol. I love the energy, the drive and seeing my body change through years. Know that any thing is possible if you put your mind into it.