Transformation of the Day: Tiara lost 102 pounds. She proved her doubters wrong and learned the importance of self-care. Gastric Sleeve surgery, cutting carbs and working out on a regular basis was all part of her healthy lifestyle plan. Check out her story.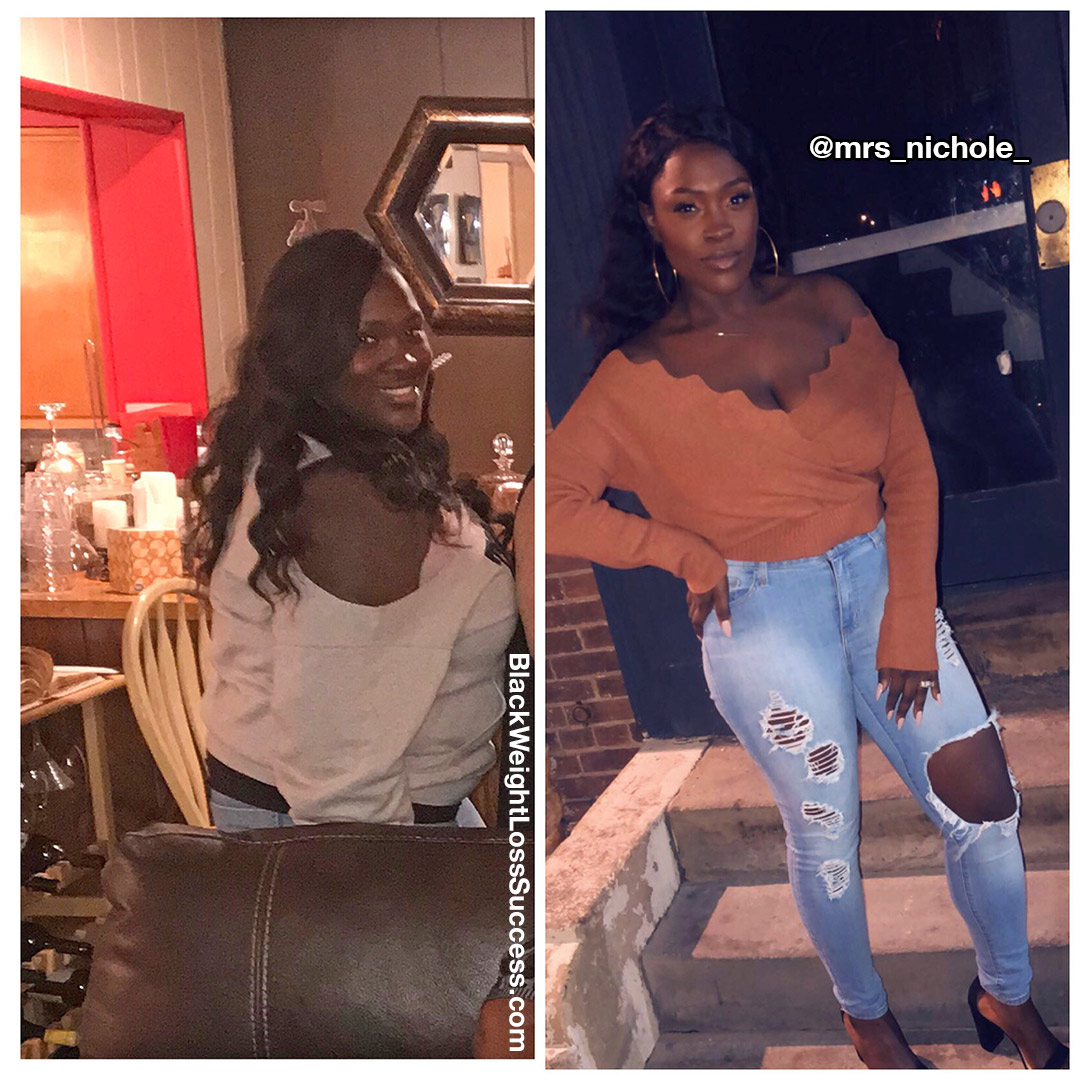 What was your motivation? What inspired you to keep going, even when you wanted to give up?
I always read that it's easy to give up but harder to keep going. I always
thought about that when I wanted to give up. People who did not believe that I could actually lose weight and who told me that maybe I was meant to be big boned helped motivate me to push through this process.
How did you change your eating habits?
I stopped eating so many carbs and sugary foods. I cut out bad carbs, like bread and chips. I started incorporating more shakes, vegetables, and protein into my diet. I can't eat red meat due to health issues, so I eat a lot of chicken. I eat every three hours and drink water in between.
What did your workout routine look like? How often did you workout?
I work out three times a week. I walk a lot as well. I'm starting to
incorporate strength training to tone up now that I've lost the weight.
What was your starting weight? What is your current weight?
My starting weight was 282 pounds and my current weight is 180 pounds.
What is your height?
5'8″
When did you start your journey? How long did your transformation take?
I started my weight loss journey in 2016. I struggled a lot along the way. Finally, I went to my doctor for help after an ongoing struggling.
Is weight loss surgery part of your journey?
Yes, it was. I had the Gastric Sleeve procedure on 2/9/18. Initially, I wouldn't do it. After a year of struggling just to lose a pound, I felt it was the best decision, health-wise. Now, I just have to keep the weight off by staying healthy.
What is the biggest lesson you've learned?
I learned never to give up, and I learned the importance of self care. No matter how hard it gets, I can stand through depression, crying and struggling to actually get up. I can never get back to that old state. I won't allow myself to. I've worked too hard to get back to a healthy place. I will take care of myself, no matter what.
What advice do you have for others who want to lose weight?
You can do it. No matter how long it takes or how hard it is, you can do it.
Never give up on yourself.
Instagram: @mrs_nichole_