Transformation of the Day: Lakeea lost 75 pounds. She knew it was time for a chance when she no longer recognized the person staring back at her in photos. Her journey has included VSG surgery, walking, and eating carbs in moderation.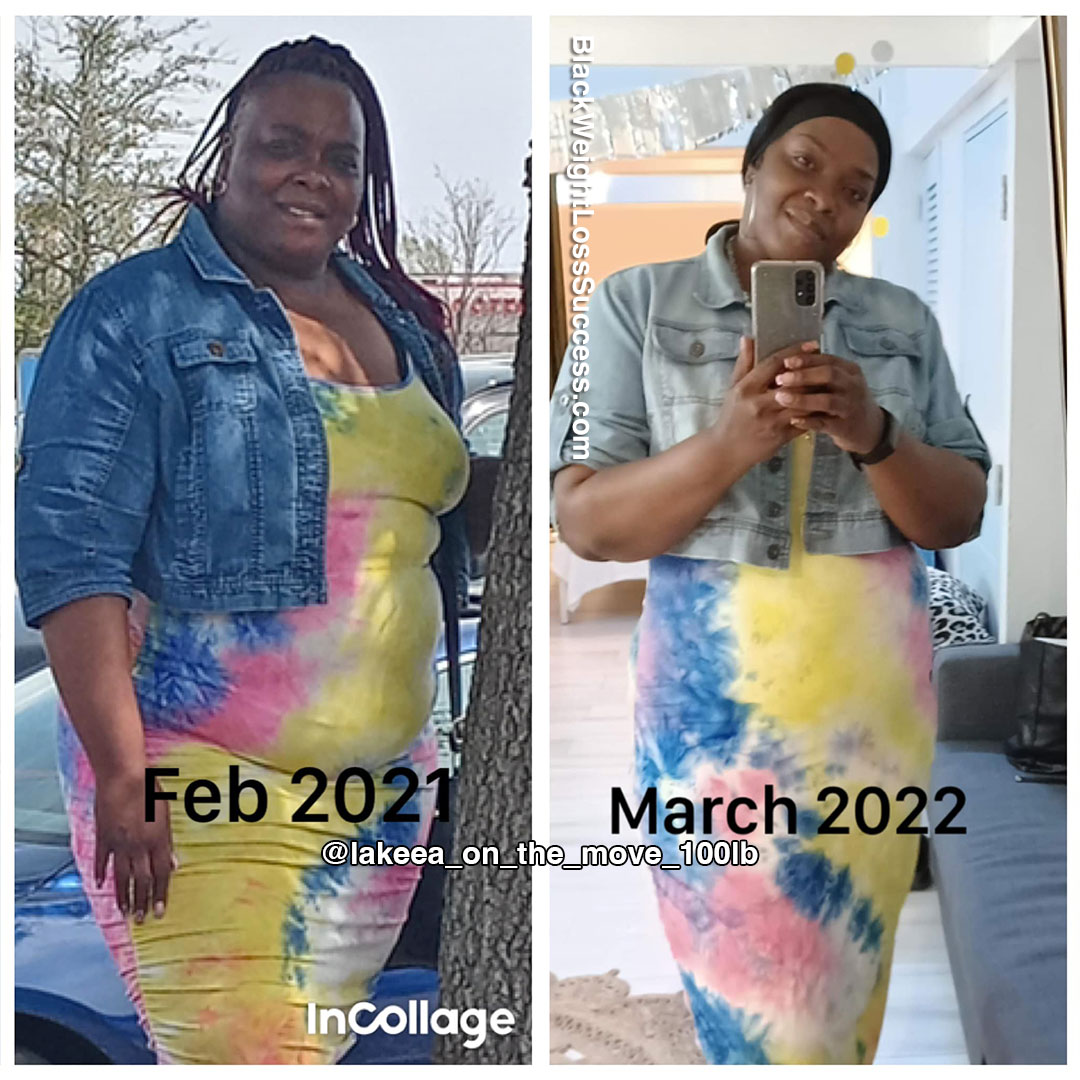 What was your motivation? What inspired you to keep going, even when you wanted to give up? What inspired me was looking at my photos and feeling like I didn't know the person in the pictures. My weight was taking over my life. 
I lost my fiance in February 2020, and I did not want to lose myself in the process. I had to make a change not only for myself but also for the people who count on me. I decided to put myself first.
Is weight loss surgery part of your journey? I had VSG [Gastric Sleeve] surgery in November 2021. One of the best decisions of my life. 
How did you change your eating habits? The first thing I did was cut out fast food. I also cut back on sugary drinks and sweets. That helps a lot. I still eat carbs but only in moderation. 
What did your workout routine consist of? How often did you work out? Do I go to the gym? NO. Walking is the only workout routine that I do regularly. I work in the school system, so walking up and down the stairs helps as well.
What was your starting weight? What is your current weight? My highest weight was 353 pounds. My current weight is 278.2 pounds.
What is your height? I am 5'11".
When did you start your journey? January 2021
What is the biggest lesson you've learned so far? The biggest lesson I learned is don't quit. You can be your biggest supporter or your biggest motivation. Also, please do it for yourself. You'll want to reward yourself in the end.
What advice do you have for women who want to lose weight? You didn't gain the weight in one day, so you're not going to lose it in one day. You may have ups and downs. You may wake up in the morning and not want to take action, but get up anyway. Keep moving.
Instagram: @lakeea_on_the_move_100lb
TikTok: @hugsandkisseswithlakeea