Transformation of the Day: Naajma lost 165 pounds. This mother of five is determined to be a healthy mom for years to come. She had Gastric Sleeve surgery, became more conscious about her eating habits, and found a workout routine that works for her. (We have been following her transformation journey since 2014.)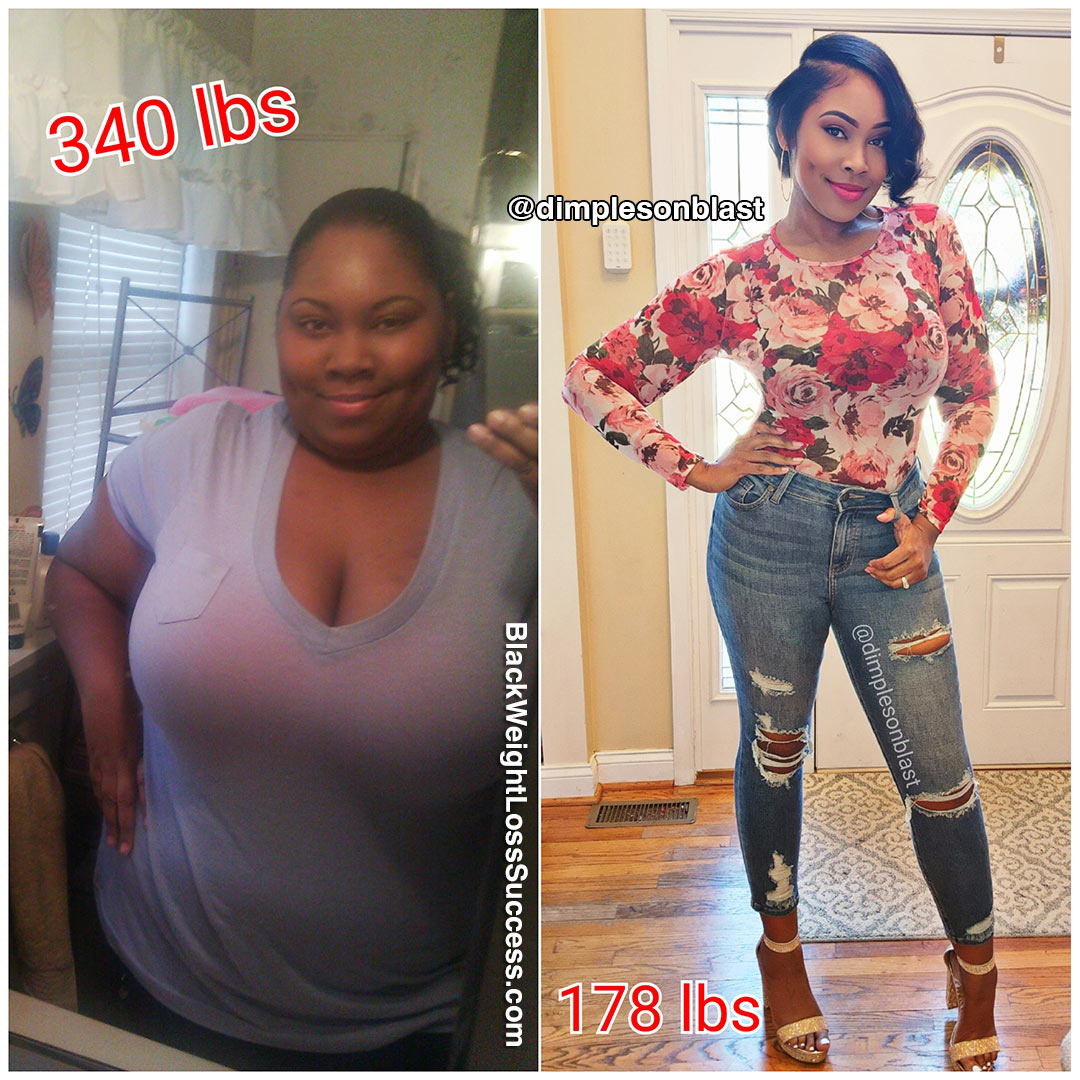 What was your motivation? What inspired you to keep going, even when you wanted to give up?
My motivation has always been my children. As a mother of five, it is important that I can keep up with them and that I am around for as long as possible for them. 
How did you change your eating habits?
I changed my eating habits by limiting my carb intake and the amount of food I eat. In 2014, I had gastric sleeve surgery, which helped me limit how much food I can eat. Over time I was able to eat way more than I could following the surgery. However, I still portion out my food and avoid eating late at night. 
What did your workout routine consist of? How often did you work out?
I work out several times a week by walking in my neighborhood or on my treadmill. I honestly don't enjoy exercise, so I like to make it fun. While using the treadmill, I tend to watch Netflix or Tiktok videos to make the time pass faster.
What was your starting weight? What is your current weight?
In 2014 my starting weight was 340 pounds. Today, I weigh 175 pounds. 
What is your height?
I'm 5'7 1/2″
When did you start your journey? How long did your transformation take?
I started my journey in 2014 with Gastric Sleeve surgery. At around one year and a half out, I lost approximately 150 pounds. In 2015, I met and married my husband. In 2016 and 2017, I gave birth to two boys. 
With those pregnancies and covid quarantine, I regained about 50 pounds by early 2021. Unfortunately, I reverted to old eating habits and didn't exercise during that time. 
In 2021 after undergoing conversion to bypass for severe GERD (gastric esophageal reflux disease), I decided to refocus my life and dedicate myself to getting back in shape. My doctor told me that I would only lose around 20 pounds after this procedure, but I was determined to get to my goal weight. Now I'm the smallest that I've been in my adult life. 
What is the biggest lesson you've learned so far?
I learned that everything I eat and every exercise session I miss counts. When I became lax with my eating habits, it was easy to regain the weight. I have to make conscious food decisions. 
What advice do you have for women who want to lose weight?
You can do it! We all have it in us. You have to focus and remember that you are worthy of a healthy body! 
If you are considering surgery, my only recommendation is to find out if you have reflux before weight loss surgery and opt for a Gastric Bypass. 
Instagram: @dimplesonblast