Transformation of the Day: Valerie lost 131 pounds. She was motivated by a pre-diabetes diagnosis and by looking at her progress photos. Portion control and exercise worked for her. Check out her 2 year journey.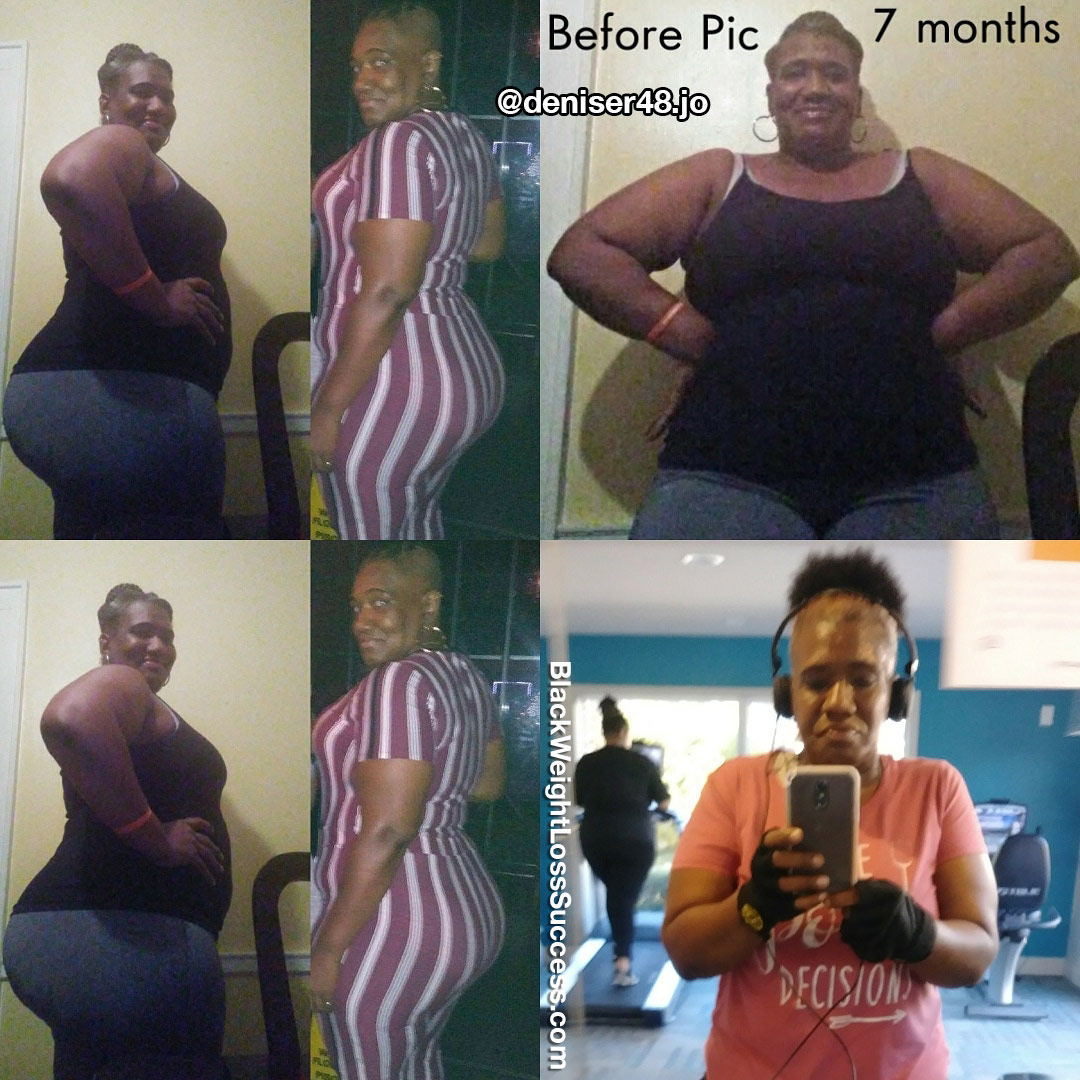 What is your motivation?
For motivation, I look at old pictures to see how far I've come, from November 2016 to now. I was shocked when I looked at my photos side by side.  I also think about my doctor telling me I was pre-diabetic. I play that moment back over and over in my mind.
How did you change your eating habits?
I changed my eating habits by downsizing my plate size from regular to saucer size, and not overfilling my plate or going back for seconds. I basically cut down my portion sizes and overall food intake. I also started drinking 4-8 bottles of water a day. I cut out bread and sweets.
Tell us about your workout routine?
I workout 3-4 days a week doing cardio and weight lifting for my arms and legs to build muscles.
What is your starting weight? What is your current weight?
My starting weight was 355 pounds at 5'7″. Now I weight 224 pounds. 200 pounds is my goal, with little or no fat. I have lost a total of 131 pounds and still counting. It's not easy at all. It takes hard work, dedication, motivation, and the will to change. I started out wearing a size 26 pants and size 3x shirt. Now, I am wearing a size 16 pants and a large shirt. I'm not done yet. I am very focused on the prize. I will continue on this journey of mine.
How long did your journey take?
2 years of hard work, pain and the motivation to change. No weight loss surgery.
What is the biggest lesson you've learned?
I have learned that change is not easy. I've also learned to never give up on what you know in your heart is all for you.
What advice would you share with women who want to release the weight?
My advice for women who are on their life-changing journey is to believe that you can do it, no matter how hard it may get. You are in control of your destiny. No one can stop you except for you. There will be days when you'll want to give up. When that happens, just look back at where you started from and keep pushing forward.
Instagram: @deniser48