Update 2019: Shout out to Ary. She has kept the weight off for more than 3 years. She's gone from a size 16 to a size 6. Her current weight is 140 pounds, for a total of 90 pounds gone. @onmywaytogreatness30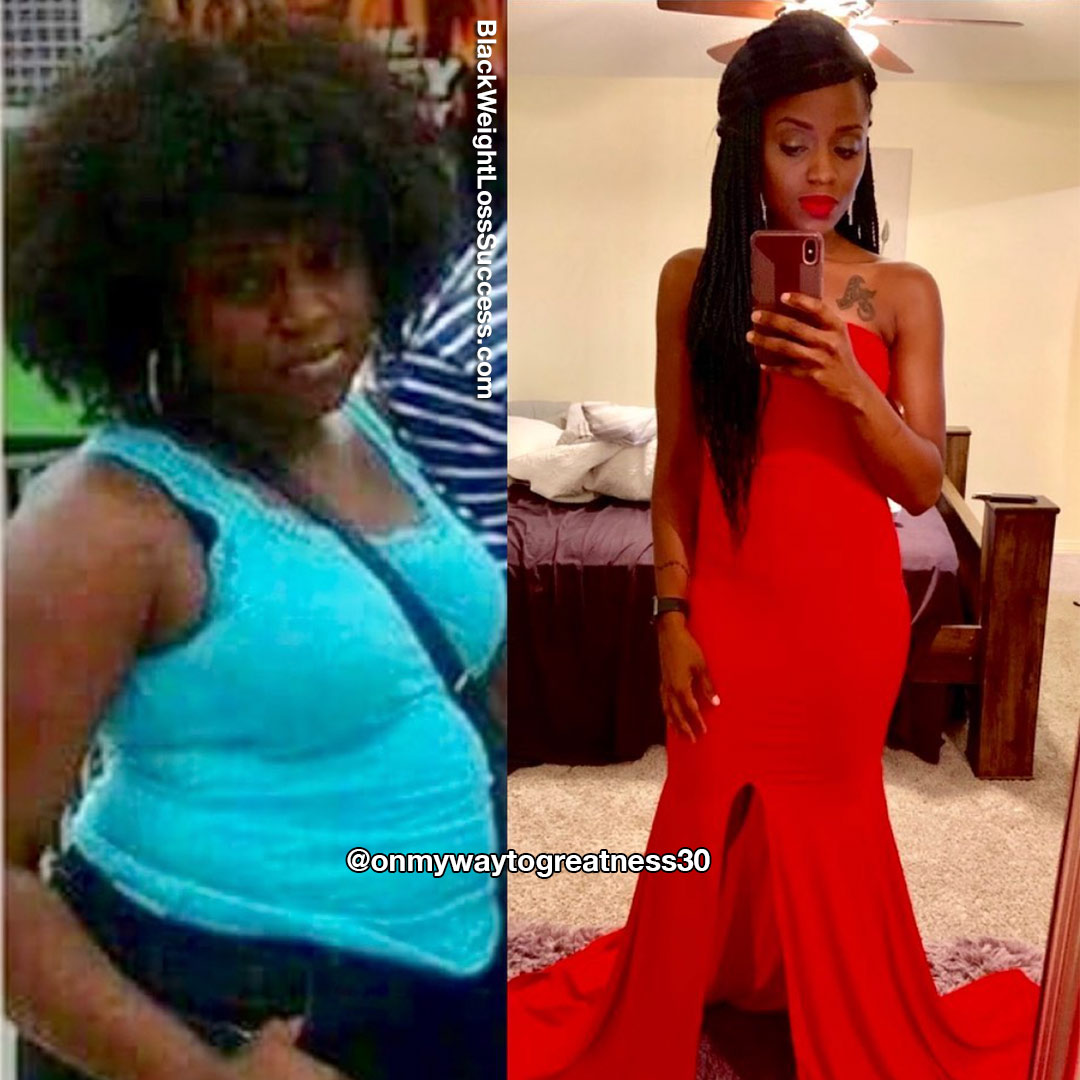 ---
Transformation of the Day: Ary lost 89 pounds, going from a size 16 to a size 6. This proud mother of 4 worked out and embraced clean eating to release the pounds. She wanted to be a healthy mom for her kids for years to come. Now, she wants to motivate others and be a living testimony of what is possible. Check out her journey.
Hello, I am a mother of 4 and I've gone from a size 16 to size 6. I went from 230 pounds to 141 pounds by eating clean and doing a lot of cardio. My height is 5'5″. I started my journey back in May 2015 and I've been on it ever since. It's been about 1 1/2 years.
What was your motivation?
My motivation was my family and the people who depend on me to help them reach their goals. What inspired me when I wanted to give up was my children. When I look at them, I know they deserve to have a healthy mommy so I can be around for along time with them.
How did you change your eating habits?
For about two months, I went cold turkey. No meat, no sweets and no bread. Just vegetables, fruit, smoothies, and after that. Then, I started to bake all my foods, ate plenty of vegetables with my meals and drank tons of water.
I got all the way from 230 pounds to 157 pounds just by eating clean and exercising. Around the time I weighed 156 pounds, I started to selling Herbalife and taking it as well. I went from 156 pounds to 141 pounds using the products. However, I have been off Herbalife for about 5 months. Now, I am back to clean eating and exercising.
What did your exercise routine look like?
I was strictly exercising twice a day at first. The elliptical was my best friend. I got on it twice a day at the gym. I also did weight lifting. Now, I host bootcamps to help other people lose weight the right way. I try to workout every day, whether it be my bootcamps, walking or hitting the gym.
Is weight loss surgery part of your journey?
No, I did not have weight loss surgery.
What is your advice for others who want to lose the weight?
It all starts in your mind at first. Change your mind, change your life. The results will come and they will be consistent. If you fall, when you get back up try harder the next time.
Instagram: @onmywaytogreatness30
---
Update 2017: Ary has maintained her success since she shared her story with us back in November. Her current weight is 139 lbs.
"I continue to workout doing cardio and weight lifting. Alternating my arms and leg day has worked well for me. I bake my food and hardly eat any sweets, unless it my cheat day. I also drink tons of water and eat lots of fruits. The biggest lesson I have learned is to push through the pain and fear, because your success and happiness is right behind your fears. Never stop. To other people who want to lose weight, I would first say that first you must make it up in your mind that you want to start a healthy journey. No one can do it for you. After you make up your mind, go forth and watch your life change for the better."