Andreshia wrote in to let us know that she's lost 20 pounds with healthy eating and by stepping up the intensity of her workouts.  Here is what she shared with us…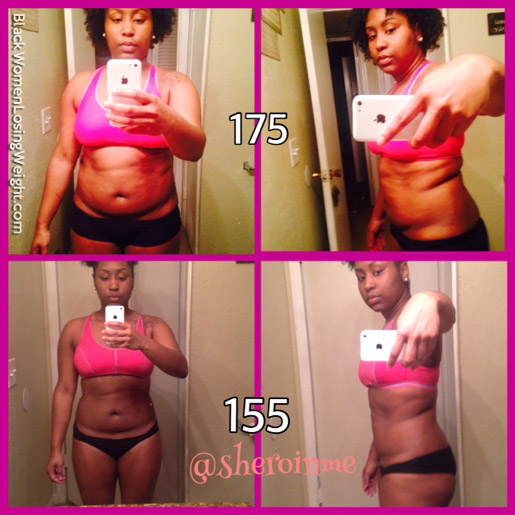 I found my motivation in simply saying one day, " I will not keep starting over". I always worked out but my diet was the worst. I was on Instagram and saw grandmothers who looked better than me in a bikini. I told myself that I had no excuse to be this way since I had no children.
So, I started eating clean, watching my macros (counting macronutrients) and watching what time I ate. Again, I use to going to the gym, so I started to make my workouts count. I began HIIT (High Intensity Interval Training), CARDIO and incline walks on the treadmill. I hit the gym 4-5 times a week.
I'm 5'4″ tall and started at 176 pounds. Now, I weigh 155 pounds.  I lost 20 pounds in 6 weeks. I'm on my way to my goal weight of abs. 🙂 My advice for people who want to lose weigh is to stay consistent and plan ahead with your meals and gym schedule.
Instagram: @sheroinme