Transformation of the Day: Antonique lost 45 pounds, going from a size 20 to a size 12. She put in the work to receive a Master's Degree in Exercise Science but her lifestyle didn't reflect her wealth of knowledge. By adopting healthy habits, like meal prepping and lifting heavy in the gym, this Delta Sigma Theta soror has transformed. Check out her journey.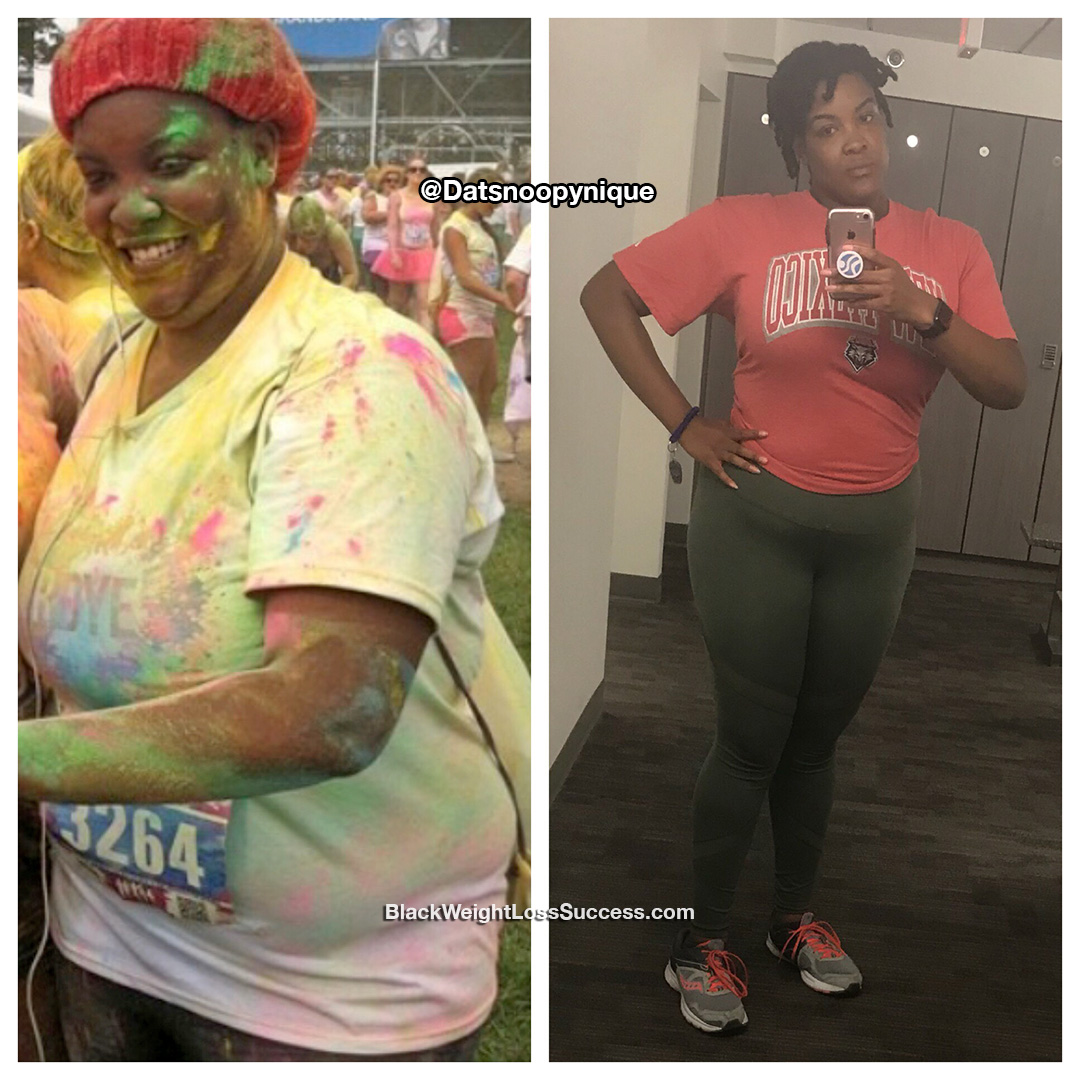 What was your motivaton? What inspired you to keep going, even during the tough times?
I had been overweight for as long as I could remember. I was never small. As I got older, I just kept packing on weight.
I have a Master's Degree in Exercise Science. You would think that while getting both my Bachelors and Masters degrees that I would flip and change my lifestyle. WRONG, lol. With all this education in fitness, my lifestyle needed to match and it is starting to match now!
How did you change your eating habits?
Meal Prepping and eating low carb meals has definitely helped me lose the weight. My favorite healthy foods are sweet potatoes, veggie sausage, dried mangoes, and nuts (mostly pecans and sunflower seeds).
Understanding and accepting that I am an emotional eater, as well as a binge eater, has really helped me on this weight loss journey and has greatly enhanced my career as a fitness professional.
What did your workout routine look like?
When I first started, I was working out 6 days per week. Since I started lifting heavy and teaching group exercises classes, I have scaled back to 5 days a week including an active rest day. I also have a rest REST day. HIIT workouts are part of my routine as well.
Starting weight/Current weight
With much determination, I have lost 45+ pounds and gone from an 18/20 – XXL/XXXL to a size 12/14 – Med/Large. My starting weight was about 270 pounds. My weight as of April was 225 pounds and I'm still losing weight. Honestly, I haven't weighed myself since April because I'm trying to focus more on how I actually look versus the number on the scale. My height is 5 feet, 8.11 inches tall.
How long did your transformation take?
I seriously started my journey in May 2016, so it has been about 2 years.
What is the biggest lesson you've learned so far?
At the end of the day, you cannot care for other people if you truly don't care about yourself and your wellbeing. Also, you are your biggest accountability buddy.
What advice would you share with other women who want to lose weight?
You literally cannot lose weight overnight. It is definitely a process that you have to love and learn to appreciate every step of the way. Most importantly, learn to love non-scale victories. Everyday is a celebration.
Instagram: @Datsnoopynique