Transformation of the Day: Marissa lost 27 pounds. As a busy School Psychologist, wife, and mom, she just wanted to have more energy, adopt better eating habits and improve her overall health. With help from her coach, she learned the power of macros, intermittent fasting, accountability, and above all, consistency.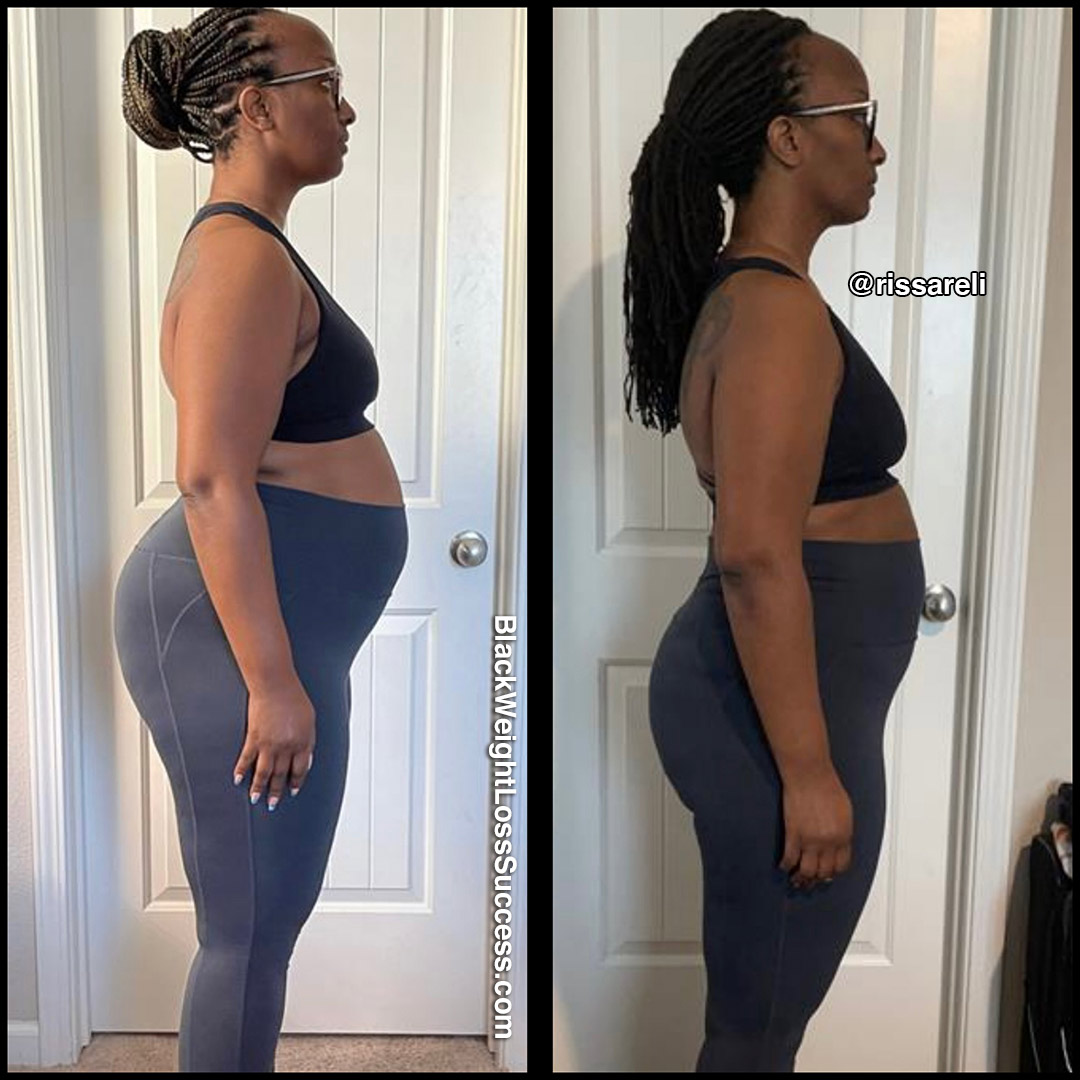 My name is Marissa, and I'm 5'7″. When I started my current journey back in June 2021, I weighed 220 pounds. I'd just come off a stressful year in the schools. I had been working 16+ hour days and eating like crap-Lots of sugary coffee drinks and lots of fast food. As a result, I was tired and sluggish and had an overall feeling of heaviness. 
Currently, I weigh 193 pounds and still have another 20 pounds to go. The transformation from 220 down to 193 took me four months. 
How did I do it? I worked closely with my coach, Justin of Just In Time Fitness (IG: @jaymo704). He provides virtual coaching that includes a meal plan and a workout plan specific to me and my goals. With the app, I was able to track my workouts which typically consisted of 4 days of strength training (e.g., squats, lunges, jumping jacks, bicep curls, dumbbell rows, etc.) and getting 10k steps daily, which I usually hit by walking 5-7 days weekly. 
My nutrition plan was tailored to fit what I like to eat. I asked Justin for variety, and that's precisely what I got. No two days were the same, and nothing repeated except protein shakes. If I hit my calories and macros for the day, I was praised. If I didn't, I was praised for what I did, and he gave me feedback on how to improve the next day.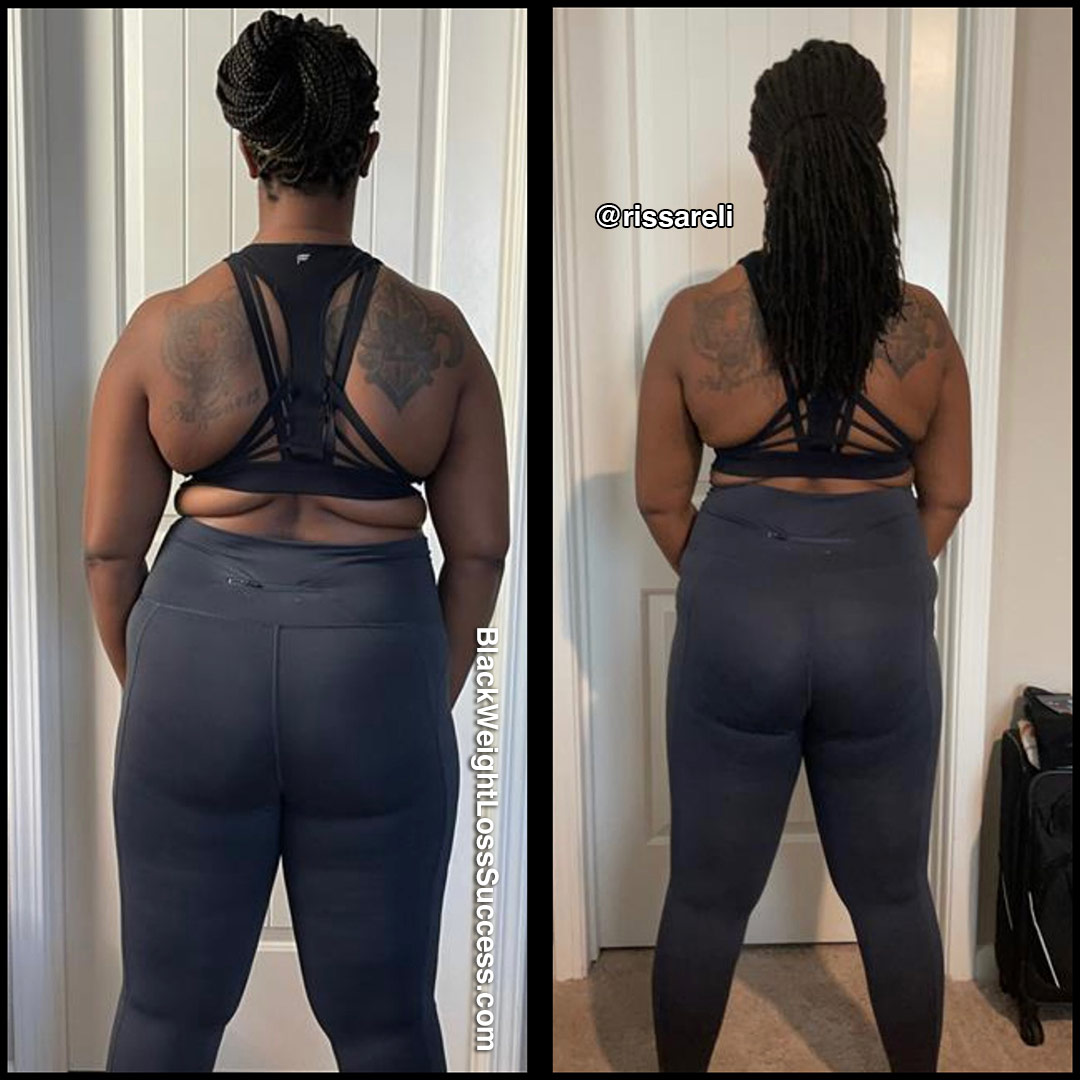 There's not much I stopped eating other than things with tons of sugar and alcohol, but I didn't completely stop consuming either. Instead, I typically focused on using my carbs and calories on healthier options with an occasional treat. I think two of the most significant factors in my weight loss aside from consistency were the use of daily intermittent fasting (with occasional all-day fasts) and the group's accountability. I had daily check-ins with my coach and was given access to a group chat full of other women with the same goal as me, to change my lifestyle. 
All that being said, there were definitely some hard days early on and even more recently too. There were days when I wanted to give up because the scale went up, despite having a "perfect" day. There were days when I just wanted to eat all of my feelings, but I focused on why I started the journey and pressed through. 
I started because I wanted to be healthier. I'm married and have two young, energetic boys (ages 5 and 2.5) that have more energy than I can keep up with. With all the progress I've made, I've gotten stronger, dropped pounds, and now I include my children in my journey. 
The biggest lesson I've learned to date is that consistency matters. I haven't worked out as much as I've wanted to lately with things picking up at work and other life stressors. However, I've been sure to stay consistent with my nutrition, and I continue to see progress, even if it's slower than before. 
I've also really embraced the fact that I'm making lifestyle changes. I expect progress and not perfection and know that these changes won't happen overnight. Every day I use what I've learned to change my body, and my lifestyle is a win in and of itself. 
If I were to give other women advice, I would recommend finding a program that works for you. For me, it was Justin's program because he's committed to seeing me through to my goal. More importantly, he's teaching me things that I can use far beyond the time we work together about how my body responds to certain foods, strength training vs. cardio, the benefits of intermittent fasting, etc.
Instagram: @rissareli