Update: Shout out to Kassandra. She's down 64 pounds with Keto, exercise and clean eating!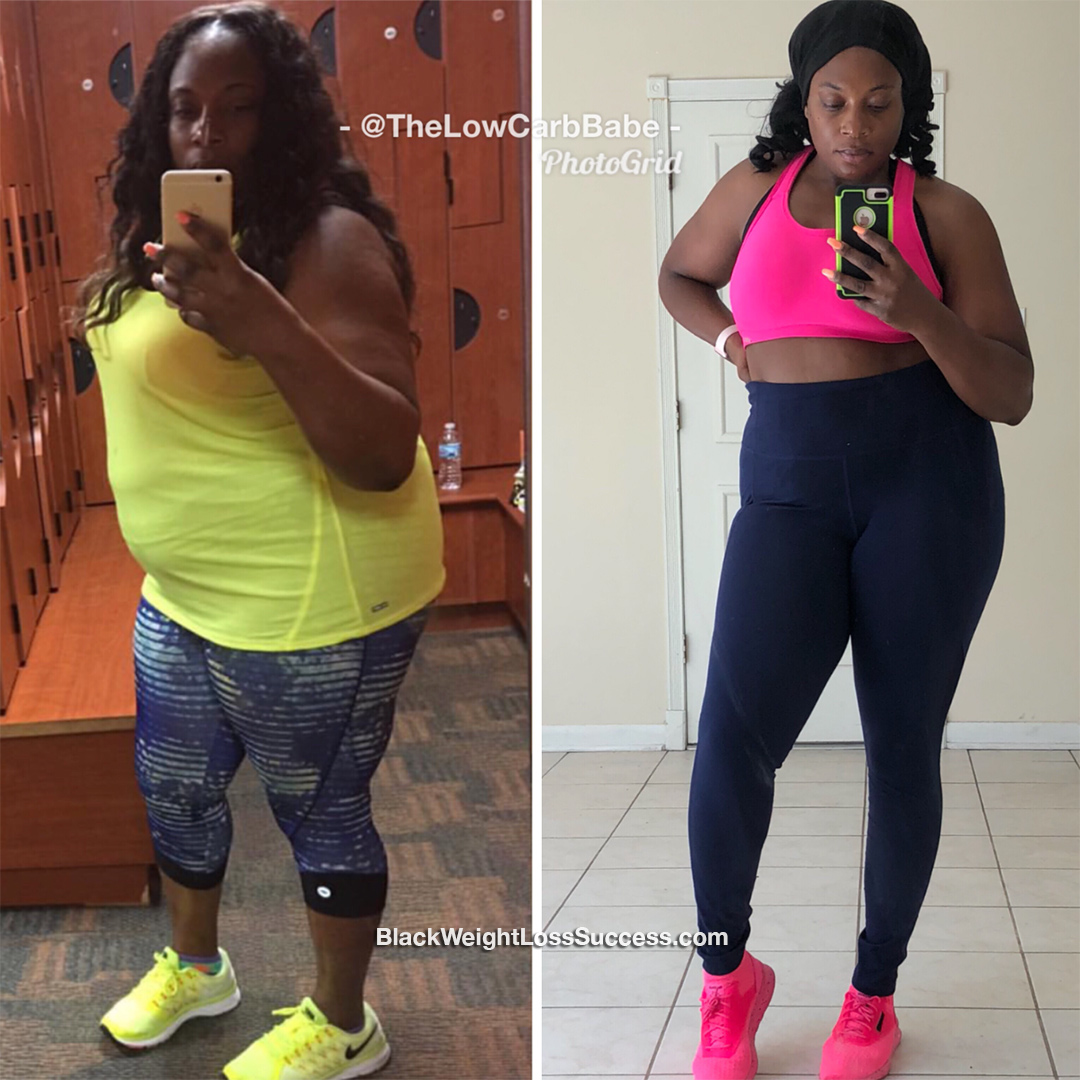 How have you maintained your success and continued to lose weight?
My current weight is 214 pounds. The journey continues. I'm still on my journey to lose more weight and continue to follow a ketogenic lifestyle.
Exercise has become my stress reliever, opposed to food. I make sure to workout at least 3-4 times per week, coupled with clean eating. I normally do 30 minutes of cardio and 30-45 minutes of strength training. I also enjoy spin class and step aerobics. I've learned to trust the process and do what works for my body.
At this point, would you offer any new or different advice to people who want to lose weight?
The best tips I have for beginners are:
1. Don't compare yourself to others. Do the best that you can and be proud of yourself at every stage of your journey. 2. Take it day by day and meal by meal.
3. Don't feel that you have to be perfect at the beginning. Do what works for you.
New Instagram: @thelowcarbbabe
---
Transformation of the Day: Kassandra lost 58 pounds. In 2014, she faced some personal challenges during her pregnancy. Turning to food for comfort led to weight gain. In May of this year, she began using low carb foods and lots of exercise to release the weight. Check out her story.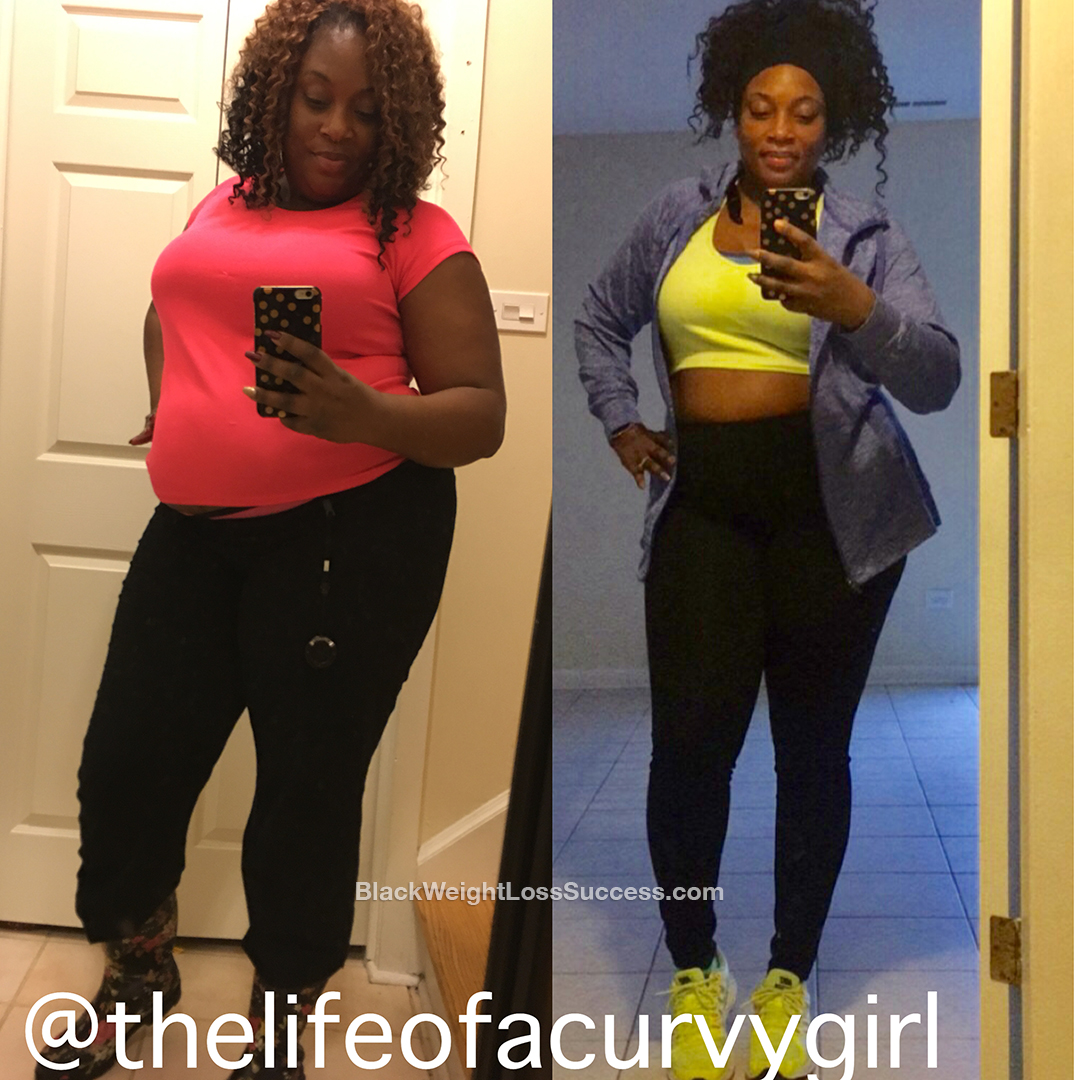 While pregnant with my first and only child in 2014, I went through some difficult personal issues. I turned to food to comfort myself and watched as the numbers on the scale went up and up. In all, I gained 60 pounds. After having the baby, I tried to lose the weight but nothing seemed to work in terms of keeping it off.
Fast forward to May 2017: I started to change my view of food. I went from looking at it as a source of pleasure to seeing it as a source of fuel for my body. Exercise became my stress reliever, instead of food. I workout at least 3-4 time a week. In 6 months, I dropped more than 50 pounds. My energy levels and stamina sky rocketed, not to mention that my skin is glowing. I'm still on a journey, but I'm far from where I use to be.
How did you change your eating habits?
I practice low carb eating. I basically went from eating a ton of carbs to barely any at all. I cut out sugar, flour, rice, bread, pasta, etc. I now enjoy foods that are high in fats. A typical day of healthy eating would include things like; Eggs with cheese (cooked in butter) and thick cut bacon on the side for breakfast, and taco salad with no tortillas for dinner. I also enjoy green salads loaded with ranch dressing.
What did your workout routine look like?
I like to do a mixture of workouts, but in the beginning of my journey was consistent with Power Spin, kickboxing and using the elliptical. Now, I put more focus on weight training and my cardio is done on the Stairmaster (We have a love/hate relationship, lol.)
Starting weight/Current weight
My weight after giving birth was 299 pounds. However, when I started eating low carb on May 27, 2017, I weighed 278. My current weight is 219.6 pounds. I'm 5'8" tall.
What is the biggest lesson you've learned so far?
You'll have slip ups, but the most important part is jumping right back on track and going even stronger than before. I've learned not to let one bad day of eating turn into weeks/months of bad eating habits.
What advice do you have for others who want to lose weight?
Trust the process and stay consistent.
Instagram: @thelifeofacurvygirl