Transformation of the Day: Johnicka lost 63 pounds. Seeing a childhood friend get results with clean eating and exercise inspired this mom of 2 to take action. She learned that consistency is key and that she didn't have to give up all of her favorite foods. Check out her journey.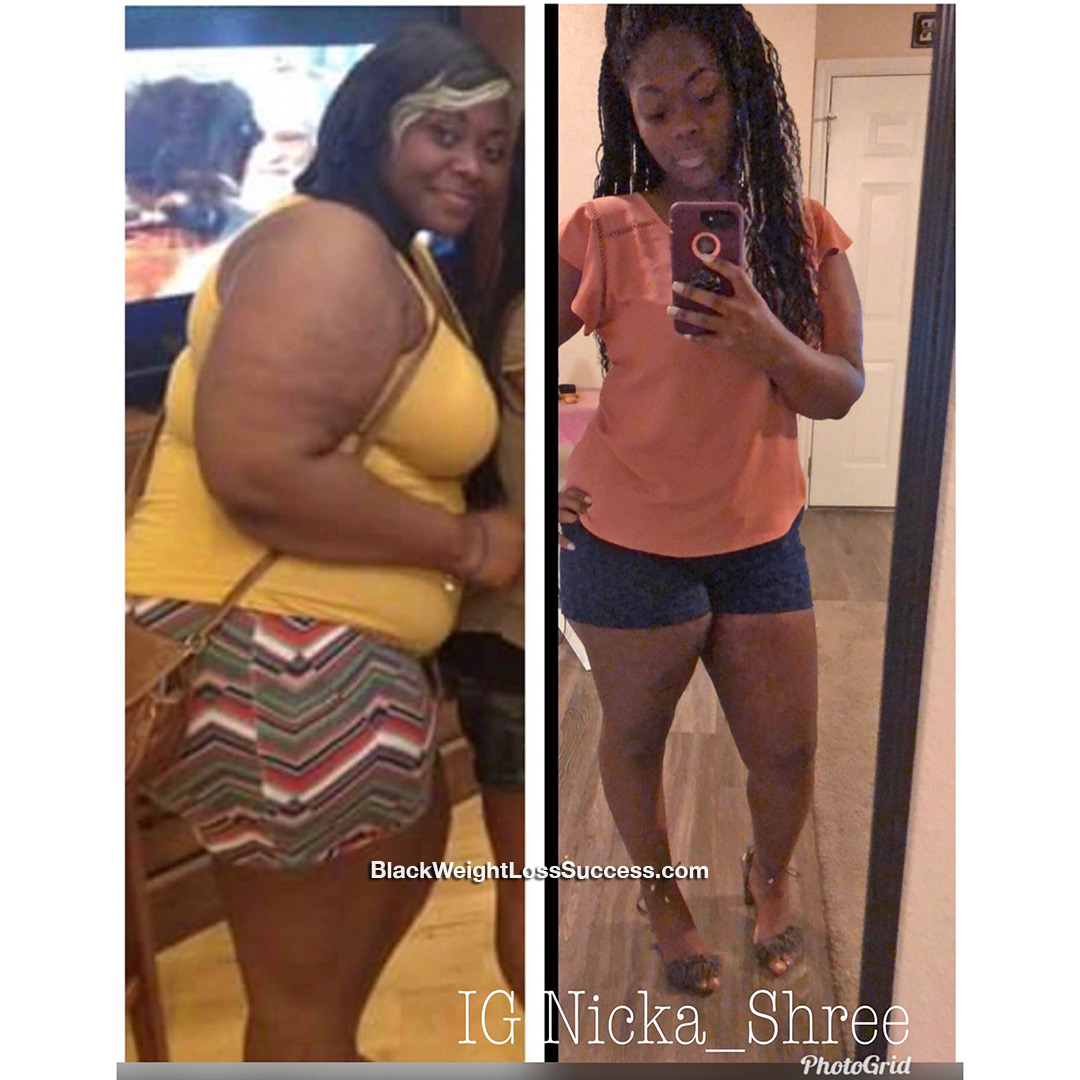 What was my motivation?
My childhood friend from high school, Kimberly Glam, was exercising and eating clean. I noticed how good she looked in her clothes and how uncomfortable I felt in mine, so I decided to make a change and try to stick with it
What inspired to keep going, even during the tough times?
I am a mommy of 2 and a wife of 1…lol. My children are my inspiration.; Jadynn -10 years old/girl and Gavin – 5 years old/boy. I know that as long as they are watching me, I can never give up. I know that they expect me to keep going, so that's what I did.
How did you change your eating habits?
Honestly, I didn't cut out the bad foods, but I did scale back a lot from what I was used to eating. I started eating smaller portions. Instead of eating a full Whataburger, for instance, I would either eat only one half or just get a Whataburger Jr. ( so serious ,LOL).
The plan I used is called the CONSISTENCY PLAN. Daily it includes Apple cider vinegar with water (8oz of water and 2 teaspoons of apple cider vinegar), 1-2 Garcinia Cambogia pills, 20 minutes of exercise, and hot lemon water at night (8oz. and half of a lemon). I did this as part of my routine everyday, even on the days that didn't want to. Although I would half do it at times, I still put in the effort to do something just to maintain the consistency.
What did your workout routine look like?
Three Fitness Marshall videos and working out with Chloe Ting on YOUTUBE everyday for about 20 minutes of exercise total.
What was your starting weight? What is your current weight?
My starting weight was 257 pounds and my current weight is 194 pounds.
When did you start your journey?
I started my journey in October 2016 and I have just reached this weight bracket as of January 2018.
What is the biggest lesson you've learned?
Consistency is really KEY. Also, everything that works for others will not necessarily work for YOU!
What advice do you have for other people who want to lose weight?
Stay consistent and remain focused. Don't beat yourself for a relapse. Instead, just move forward and stay on track. Don't be so hard on yourself. You are STILL BEAUTIFUL!
Instagram: @nicka_shree
Update 2020: Johnicka is still going strong and representing DST!