Update: Mia has lost 5 more pounds.
---
Transformation of the Day: Mia lost 70 pounds. This mom wants to be a healthy and fit example for her daughter. She also wants to be able to keep up with her toddler. She learned that you must be consistent with your actions and patient to get results. Check out her story.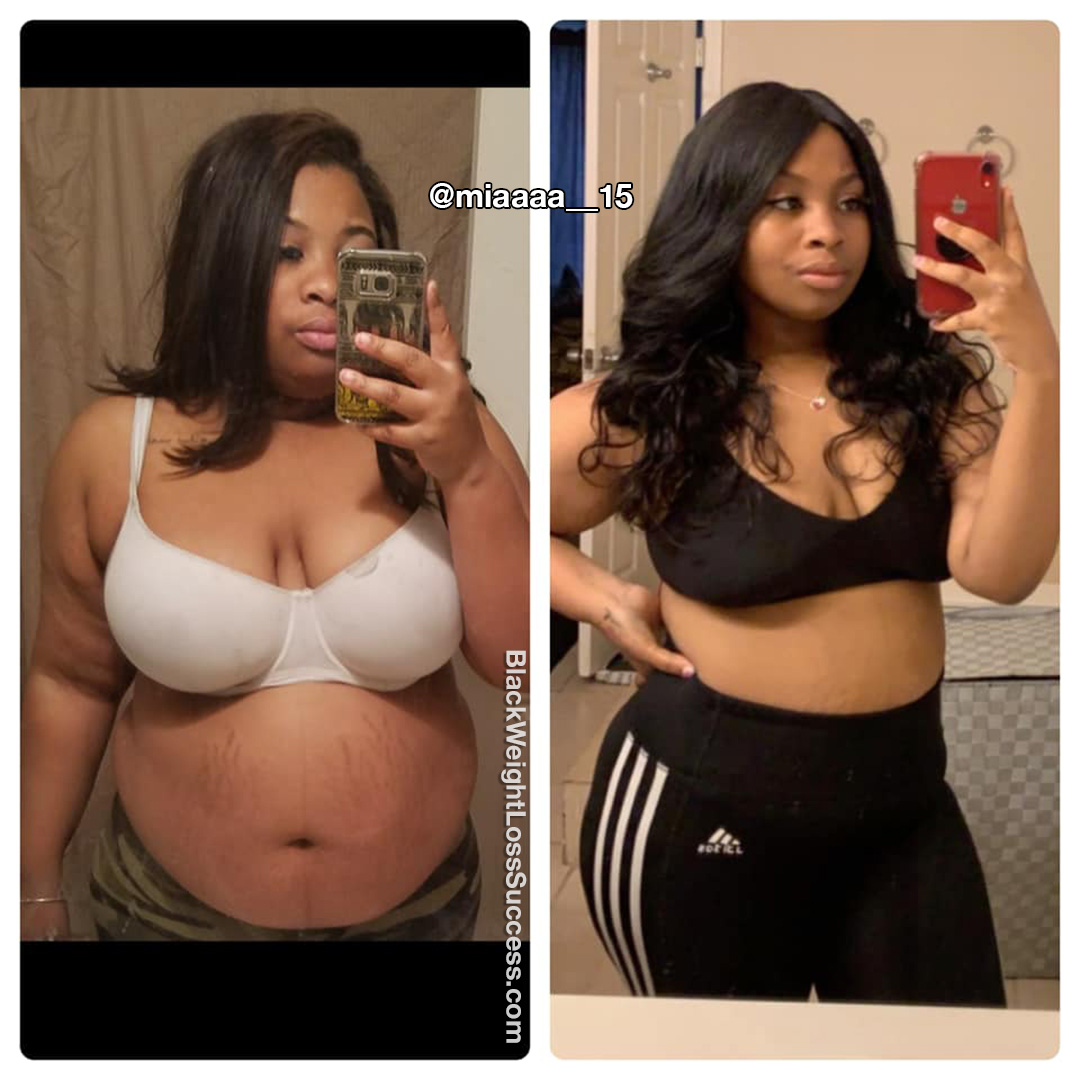 What was your motivation?
My daughter was my motivation. Not being able to keep up with my toddler was heartbreaking. I knew I had to get healthy so that I could keep up with her and show her that being healthy and fit matters.
How did you change your eating habits?
I cut out junk food, sugary drinks, and red meat completely. I started eating various veggies, fruits, grains, grilled fish, and grilled chicken. I drank a gallon of water every day and drank green tea before bed.
What did your workout routine consist of?
I started working out for at least 2 hours a day, 4-6 times a week. My workouts consist of cardio for an hour and weight training for an hour.
What was your starting weight? What is your current weight?
My starting weight was 235 pounds, and my current weight is 165 pounds.
What is your height?
5'3″
When did you start your journey? How long did your transformation take?
July 2018. It took 10 -11 months.
Is weight loss surgery part of your journey?
No.
What is the biggest lesson you've learned so far?
I learned that this journey is not EASY. It takes time, patience, and consistency. Be patient with yourself, love yourself, and work hard.
What advice do you have for women who want to lose weight?
Stay consistent. That is definitely the key.
Instagram: @miaaaa__15