Transformation of the Day: Mika lost 106 pounds with healthy habits and exercise. She found motivation and inspiration in seeing her body transform, being an inspiration for others, and improving her health, so she'll be here to see her daughter grow up.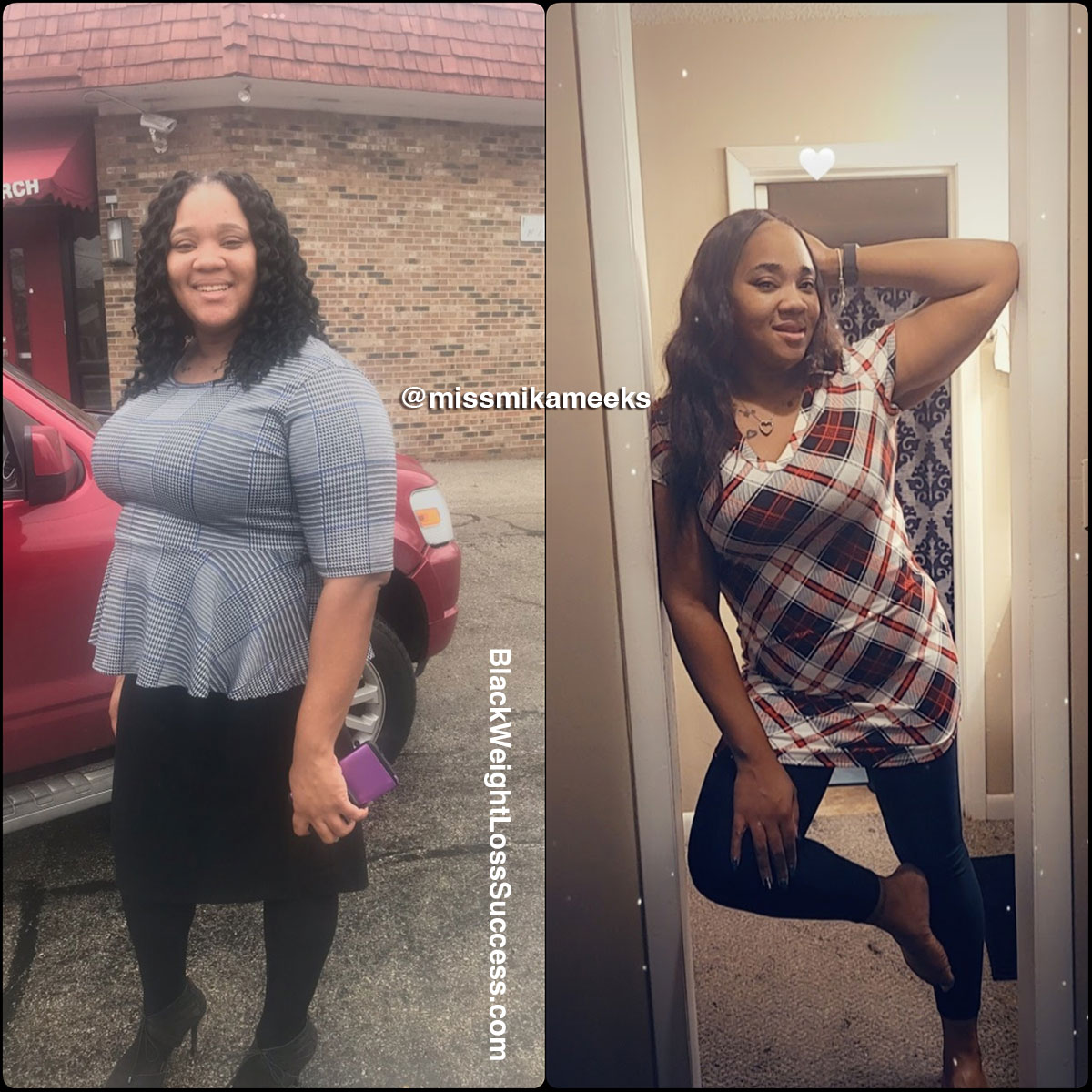 Social Media:
Instagram: @missmikameeks
TikTok: miksmeeks6
FB: ms.mika.moore
What was your motivation?
Seeing my daughter grow up and wanting to be the best version of myself for her motivated me.
What inspired you to keep going, even when you wanted to give up?
Seeing the number drop on the scale, having the chance to lose the health issues I was battling, and seeing the motivation other people received from my workouts inspired me.
How did you change your eating habits?
In the beginning, I started with a basic Keto plan and cut out carbs. Then, after four months, I introduced carbs back into my diet, but I watched my intake.
I believe the best plan allows you to eat what you crave but in moderation. For example, before my journey, I would eat ten fried wings and fries. Now, I may eat four wings and a handful of fries. So I still enjoy the things I want, just less.
What is your workout routine?
75% cardio with 25% weight training. I also do core every day. Cardio burns calories which aids in weight loss, and weight training keeps me toned.
How often did you work out?
I work out five days per week. I take rest days on the weekends unless I'm completing a 21-day or 30-day challenge.
What was your starting weight? What is your current weight?
My starting weight was 303 pounds (January 2022). My current weight is 197 pounds (December 2022).
What is your height? 5'6″
When did you start your journey? How long did your transformation take?
I started SERIOUSLY going to the gym and changing my habits on January 3, 2022, so it's been 12 months.
What is the biggest lesson you've learned so far?
Push yourself past your goals. You are your own competition, and weight looks different on everyone. Your health is the priority.
What advice do you have for women who want to lose weight?
Start!!! Once you are committed, you can not fail.