Transformation of the Day: Cherylle lost 22 pounds. She wanted to get in better shape as a girls' basketball coach and be active with her daughters, who play sports. By making practical lifestyle changes, she got results.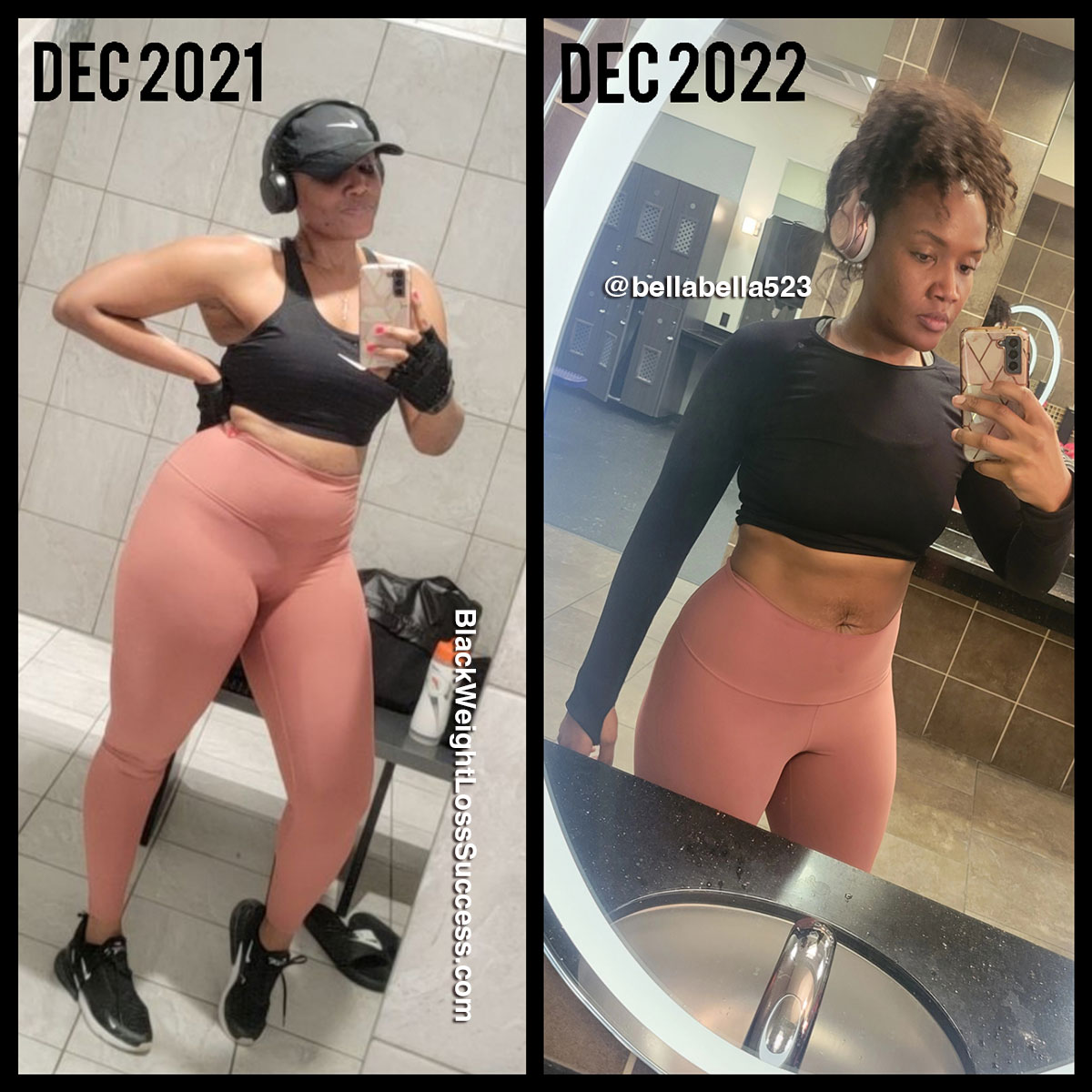 Social Media:
TikTok: @bellabella523
What was your motivation? What inspired you to keep going, even when you wanted to give up?
My motivation was my kids (two girls), who are involved in volleyball and basketball. I wanted to be able to practice with them without being exhausted. I also coach girls' basketball, so I wanted to be slightly in shape to do demonstrations for my team. But, overall, I just wanted to be healthier.
How did you change your eating habits?
I limited my alcohol intake, limited processed food, consumed more protein, practiced portion control, and incorporated fasting.
What is your workout routine?
I do weight training and cardio.
How often did you work out?
Six days a week.
What was your starting weight? What is your current weight?
My starting weight was 222 pounds, and my current weight is 200 pounds.
What is your height? 5'10"
When did you start your journey? December 2021 
How long did your transformation take?
I started shedding weight. However, I was losing weight but not building muscle. I didn't start seeing the results I wanted until Oct 2022.
Is weight loss surgery part of your journey? No 
What is the biggest lesson you've learned so far?
Consuming protein is extremely important.
What advice do you have for women who want to lose weight?
Just keep going, and don't get discouraged. If the scale isn't moving, remain motivated.