Transformation of the Day: Alexis lost 138 pounds with healthy eating habits and lots of exercise. She didn't realized how much weight she'd gained until she reached 330 pounds at the age of 27. Since March 2016, she's been on a mission to create a healthy lifestyle that works for her. Check out her transformation story.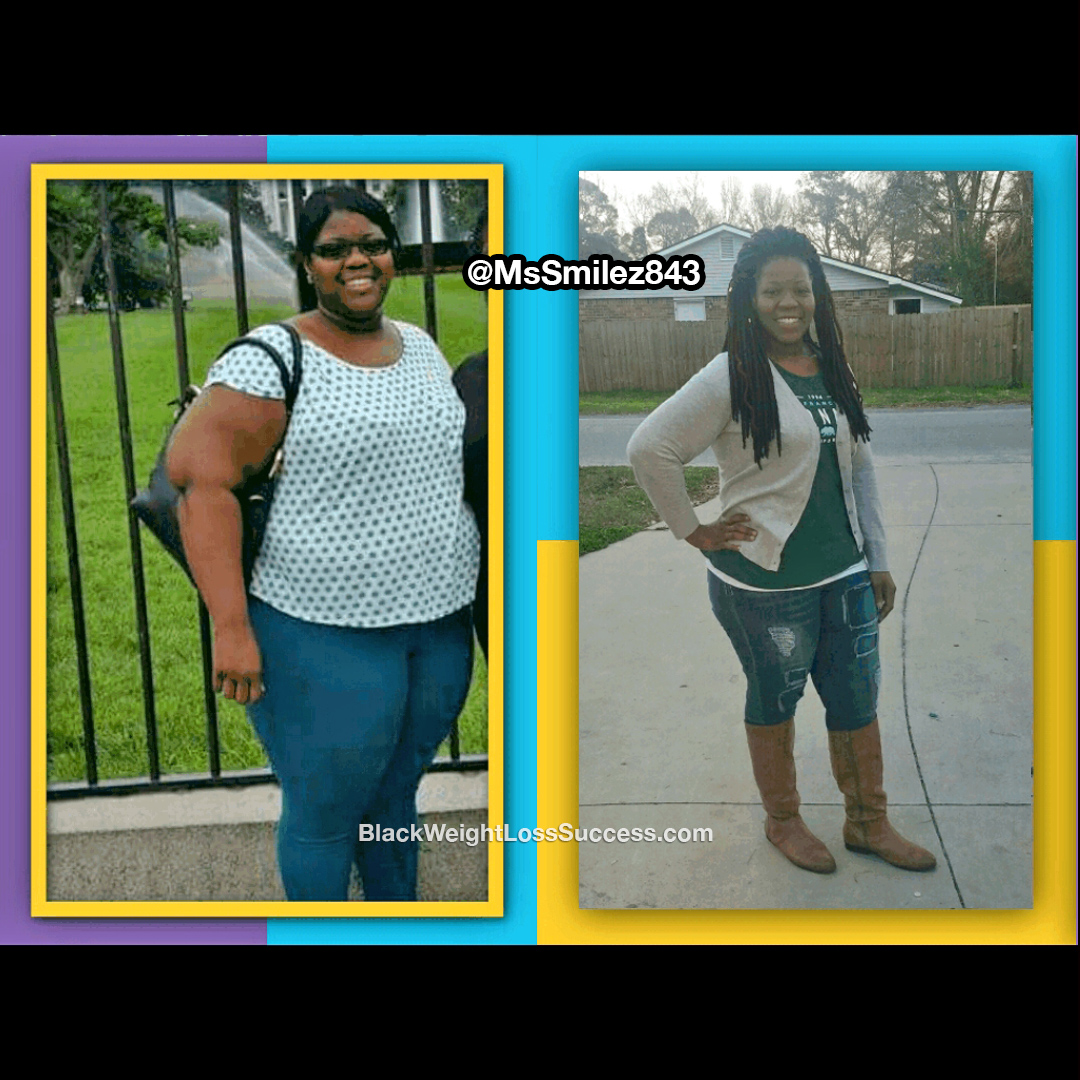 What was your motivation? How did you stay inspired?
I was motivated to start my weight loss journey when I saw my before picture. At the time that photo was taken, I weighed 330 pounds. I was only 27 years old, and I didn't realize just how much weight I'd gained.
I was inspired by other women who were posting their weight loss journeys on Facebook. I saw their stories, their struggles and how they would still prevail. I decided to not give up, and to stop making excuses for myself. I knew I wanted to get the weight off, and I knew the only thing stopping me was myself.
When did you start your journey?
I started my journey in March 2016. I did not have weight loss surgery.
How did you change your eating habits?
At first, my eating habits changed drastically. I cut out soda, processed foods, foods with added sugars, and my favorite: cheese. I started eating more turkey, fish, chicken, green leafy veggies, and drinking protein shakes that I made with fresh ingredients. Also, I drank lots of water and ate lots of fruit and veggies. I didn't use a specific plan. I just did what I knew would work for me.
What did your workout routine look like?
My workouts consisted of kickboxing 3 times a week and walking a mile every day, even in the rain with my umbrella. I was determined not to make any excuses. I did this routine for about 3 months. Then, I increased my walks to 2.5 miles per day and kickboxing 4 times a week. At my 6 month mark, I started walking 5 miles every day on the Ravenel Bridge and stopped kickboxing. At this point, my weight started to melt away.
What was your starting weight? What is your current weight?
My starting weight was 330 pounds, and my current weight is 192 pounds. My height is 5'7″.
What is the biggest lesson you've learned so far?
The biggest lesson I have learned is that being proactive about my health is a blessing. I love being able to move around freely. It feels good to not be out of breath or be in fear that I could be killing myself. Being overweight is unhealthy and the quickest way to kill yourself by making yourself more susceptible to heart disease, stroke, and diabetes.
What advice would you give to other people who want to lose weight?
My advice to others is that you can do it. Consistency is key. All you have to do is keep moving. It doesn't matter how overweight you are. Staying active will bring results.
Instagram: @MsSmilez843