Charnise wrote to us to share her weight loss surgery story.  This proud mom of 3 chose to have the gastric sleeve procedure and she is very happy with the results.  Here is what she shared with us: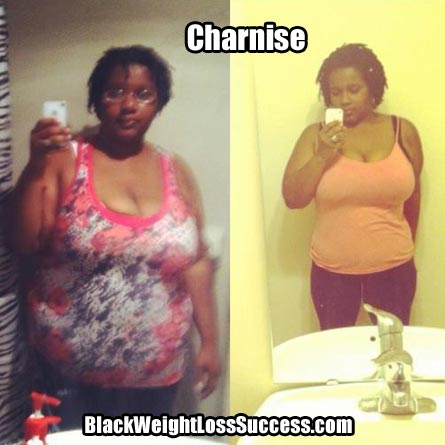 "My name is Charnise and I lost 100 pounds in 9 months. I had weight loss surgery in February 2013, and I can honestly said that was the best decision I've made for myself. After being married for 3 years and having 3 kids in 5 years, I let myself go. I was only 24 years old and I felt like I was 44. I was always tired, always had back pains, migraines, and asthma attacks. I knew it was time for a change.
I had gastric sleeve weight reduction surgery done. I'm on a low carb/high protein diet. I make sure I drink 100 oz. of a water a day and take my multivitamins. I do different workouts so that I don't get bored and quit. I run/walk on the treadmill for 2-3 miles and do strength training on some days, and on the other days I do Zumba and workouts on YouTube at home.
Some people think that having weight loss surgery is the easy way out but that is not true. Not only is it a physical challenge but it's also a mental challenge and emotional challenge. I battle my food addiction every day. It's a battle everyday but it is definitely worth it. I feel good, I have much more energy and I love the person I see in the mirror. I feel my age now, I love the way my husband looks at me now and I really just love life."