Transformation of the Day: Deborah lost 114 pounds. In 2016, her doctor warned that if she didn't change her lifestyle, she would die. Wanting to live a long life with her children and her significant other, she weighed her options and decided to have the Gastric Sleeve procedure. Check out her journey.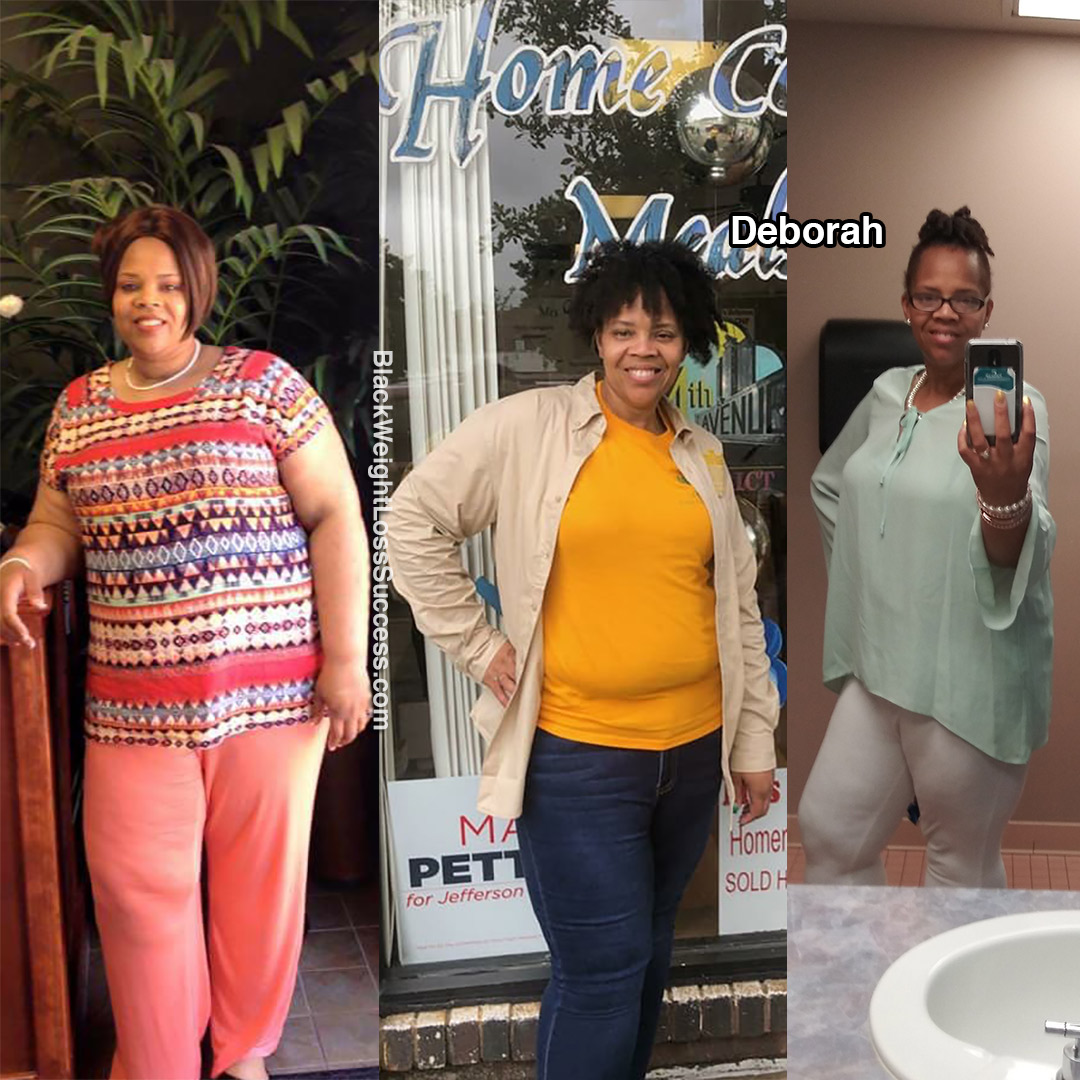 My story began in February 2016 at an appointment with my doctor. My doctor said that if I didn't lose weight, I would die. So, while sitting in the Dr's office, I sent my son's athletic trainer a text saying, "I need help." We talked and put a plan together. In 6 months, I lost 30 pounds.
I went back to my doctor, and she said, "Nice work. However, it's not getting the job done."
So I asked, "What are my options?" She rattled some things off, and the word surgery was an option she mentioned. So I asked her what I needed to do.
After all the appointments, I got a date for weight loss surgery. I had the Gastric Sleeve procedure on Feb 16, 2018. I must say, it is the best decision I've ever made. As of today, I've lost a total of 114 pounds, from pre-surgery to post-op. I've gone from 330 pounds to 216 pounds. I'm almost at my first goal weight, which is 200 pounds. (height: 5'10") God is good! Had it not been for Him using my doctor, I'd be in a grave.
What was your motivation?
My motivation was my children and my boyfriend. I wanted to live a long life to be with them.
What inspired you to keep going when you wanted to give up?
Knowing that I have support from my family and my trainer. I'm also inspired by my cousin who passed away at only 46 years old. She wanted to lose weight.
How did you change your eating habits?
I stopped eating sugary foods. I follow a low carb, high protein diet. After having the Gastric Sleeve, I'm restricted when it comes to what I can eat and what I can drink.
What did your workout routine look like?
I did strength training and cardio, along with circuit training workouts with my trainer.
How often did you workout?
I started out at 4 days a week. Then, one day after surgery, I switched to 2 days a week. Now, I've increased the days to return to 4 days week.
How long did your transformation take?
3 years of yo-yo dieting and 2 years of consistency. 5 years total. I've gone from 40 years old to 45 years old.
What is the biggest lesson you've learned?
Never give up. I'm also learning that it's all mental. You must determine what stressors trigger your eating.
What advice do you have for other people who want to lose weight?
Start somewhere. You may not be athletic or physically fit, but if you start, you will finish. Set small goals and be realistic.