Gloria lost 28.8 pounds. A family history of diabetes and high blood pressure served as the motivation she needed to change her life. Meal planning, meal prep and having a coach has been pivotal to her success. She isn't waiting until the end of her journey to celebrate her success. Check out what she shared with us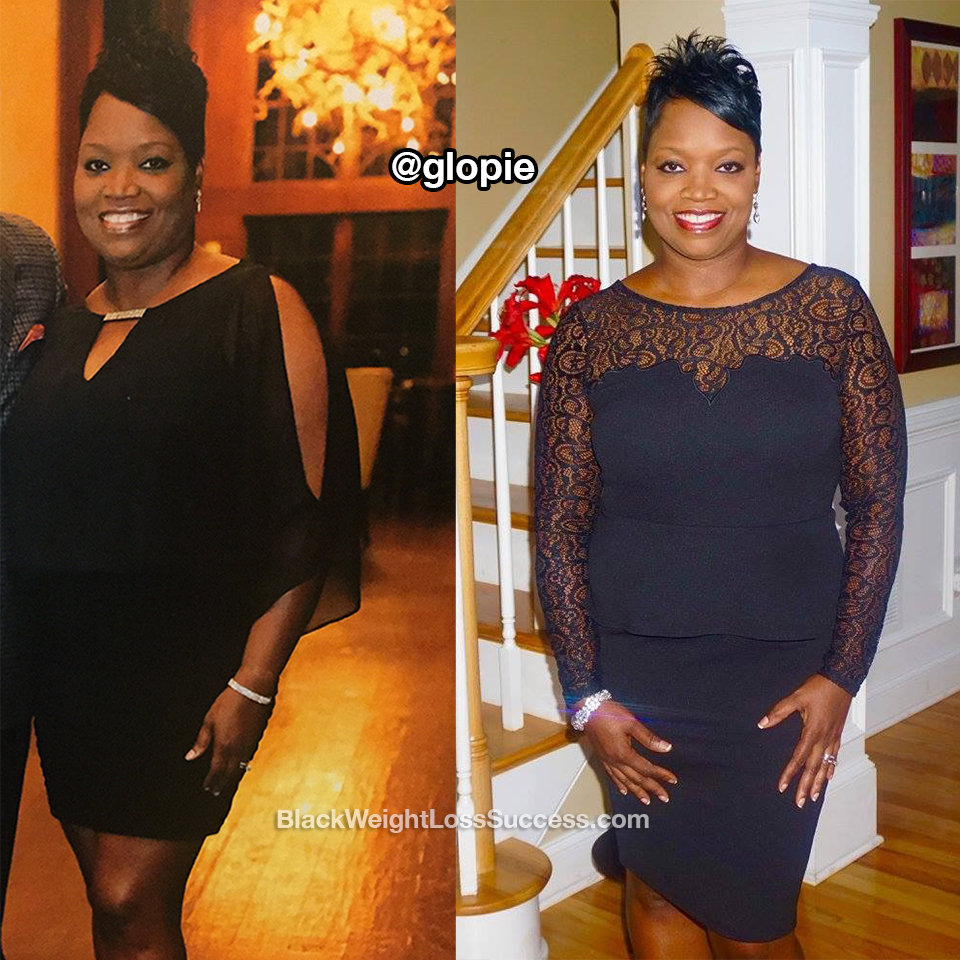 I've struggled with my weight off and on for most of my adult life. I'd lose 20-30 pounds, only to gain it back. With a history of high blood pressure and diabetes in my family, I decided I needed to make a change.
In May 2016, I decided that enough was enough. I signed up with Coach Wiltrina Jones of IUTBU.  Her program had just the right kind of structure that I needed to help me reach my goals. Although I haven't reached my goal weight, I am very proud of my accomplishments thus far.
Wanting to live a healthier life was my motivation for giving weight loss one more try. I workout 4-6 times per week and follow structured meal plans. When I started this journey, I weighed 195.4 pounds. As of today I'm 166.6 pounds at 5'4″.
I changed my eating habits by eating pre-planned, healthy meals five to six times a day. Food prep has made the difference for me and continues to be important. I stopped eating out at restaurants and stuck to my pre-planned meals.
My workout routine consists of Turbo Fire, HIIT, Zumba and running/walking intervals on the treadmill four to five times a week. I make sure that I burn at least 3,500 calories or more each week. This has made a huge difference in my success.
The biggest lesson I've learned on this journey is that weight loss happens in the kitchen. No matter how much you workout, you can't outrun a fork. Meal prep and meal planning is a must for success.
My advice for others would be that no matter how many times you've tried and failed to lose weight, you are worth it… you are worth trying again. I have more weight to lose and I'm not going to give up, because I'm worth it. You know what? YOU ARE WORTH IT TOO!
This journey continues to be filled with ups and downs, but quiting is not an option. I have more goals to reach!!
Instagram: @glopie