April lost 15 pounds. She's only been on her journey since July, but she's made lots of progress. She is a great example that you don't have to wait until the end of your journey to celebrate. #joyinthejourney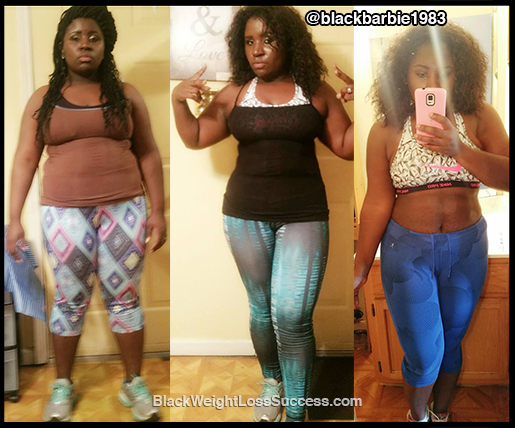 I have lost about 15 pounds and have so many more to go. I'm 33 years old. With life's everyday stress, I allowed myself to become comfortable with the things I ate and the way I looked. I started my journey in July 2016 and I'm now still on my mission. I want to inspire women and let them know it can be done. Look inside yourself and motivate yourself to get it done.
What was your motivation?
I have always loved myself, but my body started to feel bad in ways doctors could not even explain. Having your doctor tell you that you will have to take medicine to control this and that was not an option. I wanted to get my life back. I have the support of my husband who told me I could do it, which added to the fire I already had. He helped me by preparing healthy meals for me after each of my workouts. That was a big help that allowed me stay on track.
How did you change your eating habits?
I did not use a specific program. In the past, I used calorie counting. However, this time I cut out all sweets, chips and sodas for a full three months. I only drank water. I also ate lean meats and vegetables. If I wanted anything sweet, I would eat fruit and buy things like 100 Calorie Snacks.
What did your workout routines look like? 
I workout on my elliptical and treadmill 4 to 5 days a week with a goal of burning  at least 500+ calories a day.  I also invested in a set of Battle Ropes and a set of 10 lb. free weights. Eventually I moved to floor exercises, like pushups and setups. I also walked/ran outside every Saturday morning.
Starting weight/Current weight
My starting weight was 230 pounds. I now weigh 215 pounds at 5'4″. No weight loss surgery or pills, just good old fashioned working out and eating healthy food.
What advice do you have for others who want to lose weight?
My advice is to never give up. Have a goal in mind and focus to achieve that goal. Start slowly and challenge yourself more and more every week.
Instagram: @blackbarbie1983