Briana lost 65 pounds with discipline and faith. She prayed to God for guidance and was led to use walking, fasting, and healthier eating habits to reach her wellness goals. Fasting also helped her heal past trauma and pain.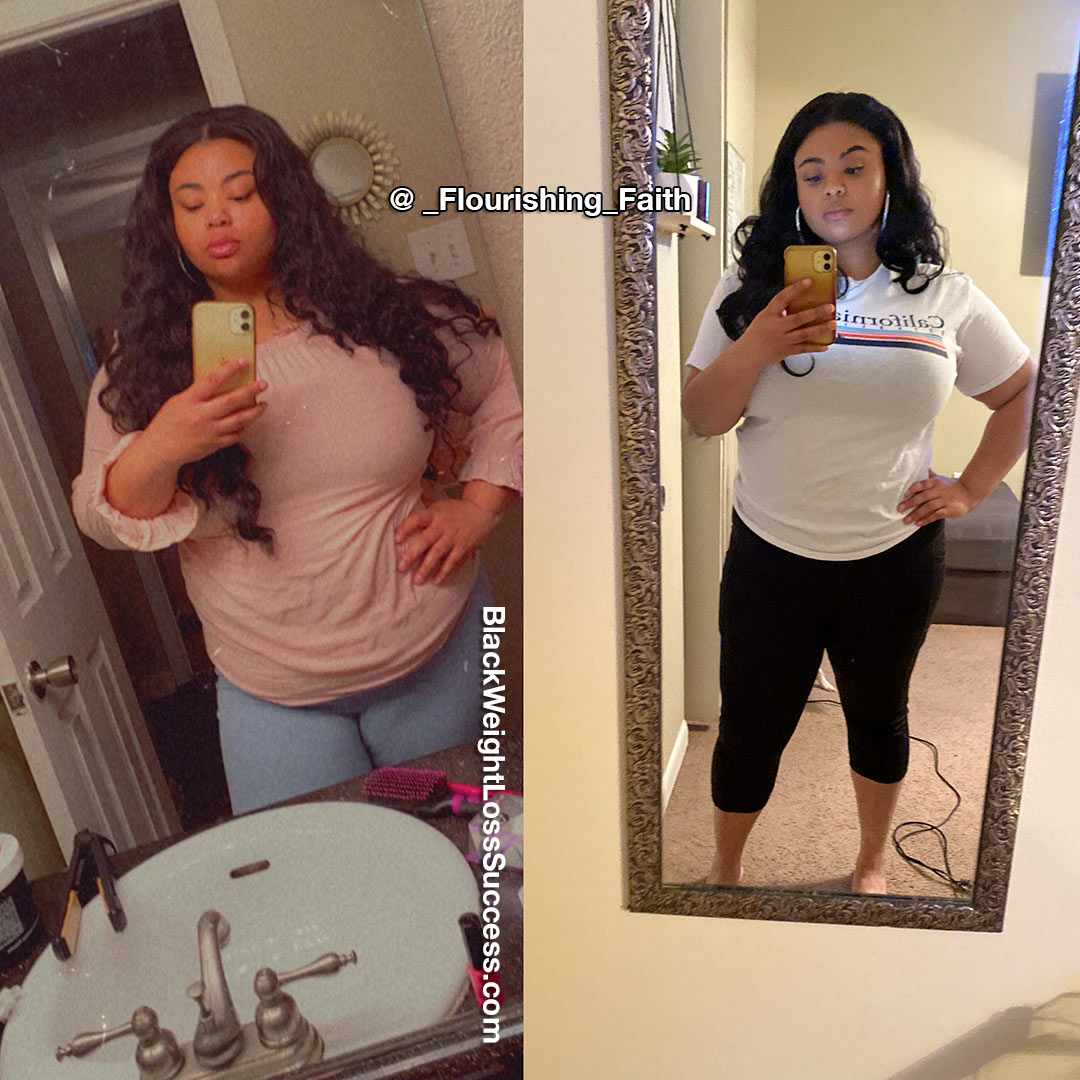 When did you start your journey?
I started my journey in June, but I didn't start being consistent until August/September.
I'm 27 years old, and I've always had an issue with being overweight. I knew it was time to change when I hopped on the scale at 25 years old and saw I weighed 300 pounds! Not only that, I'm only 5 feet, six and a half inches tall. By the grace of God, I managed to get down to 280-290 lbs, but I stayed there for almost two years. That is until I came to God with an open heart and open ears to receive a revelation about what I needed to do. 
I said, "Lord, I don't want to look or feel like this. Please help me." I explained my issues and problems to Him, and literally, after my prayer, He put it on my heart to start walking. 
In March 2020, I started walking in a parking lot after hours. The results weren't instant, but it was about the commitment. I also began to journal my emotions, goals, and what I ate. Then God led me to start fasting. This humbled me greatly and showed just how clogged our bodies can be with processed foods. I also saw how much food had a hold on me.
At the time, Covid was also getting terrible and taking people's lives. I didn't want to be a victim or at high risk of being affected by it. With this in mind, I made my goals. I stayed in prayer for guidance. 
I came into July 2020 weighing 295 pounds. By December 2020, I weighed 240 pounds! I lost over 40lbs in approx five months from prayer, fasting, and disciplining myself on ways to eat better. I now have an understanding of how to not eat for pleasure but eat to live. I learned how to enjoy the small things in life. I Thank God always for everything, and I hope my story and transformation bless someone!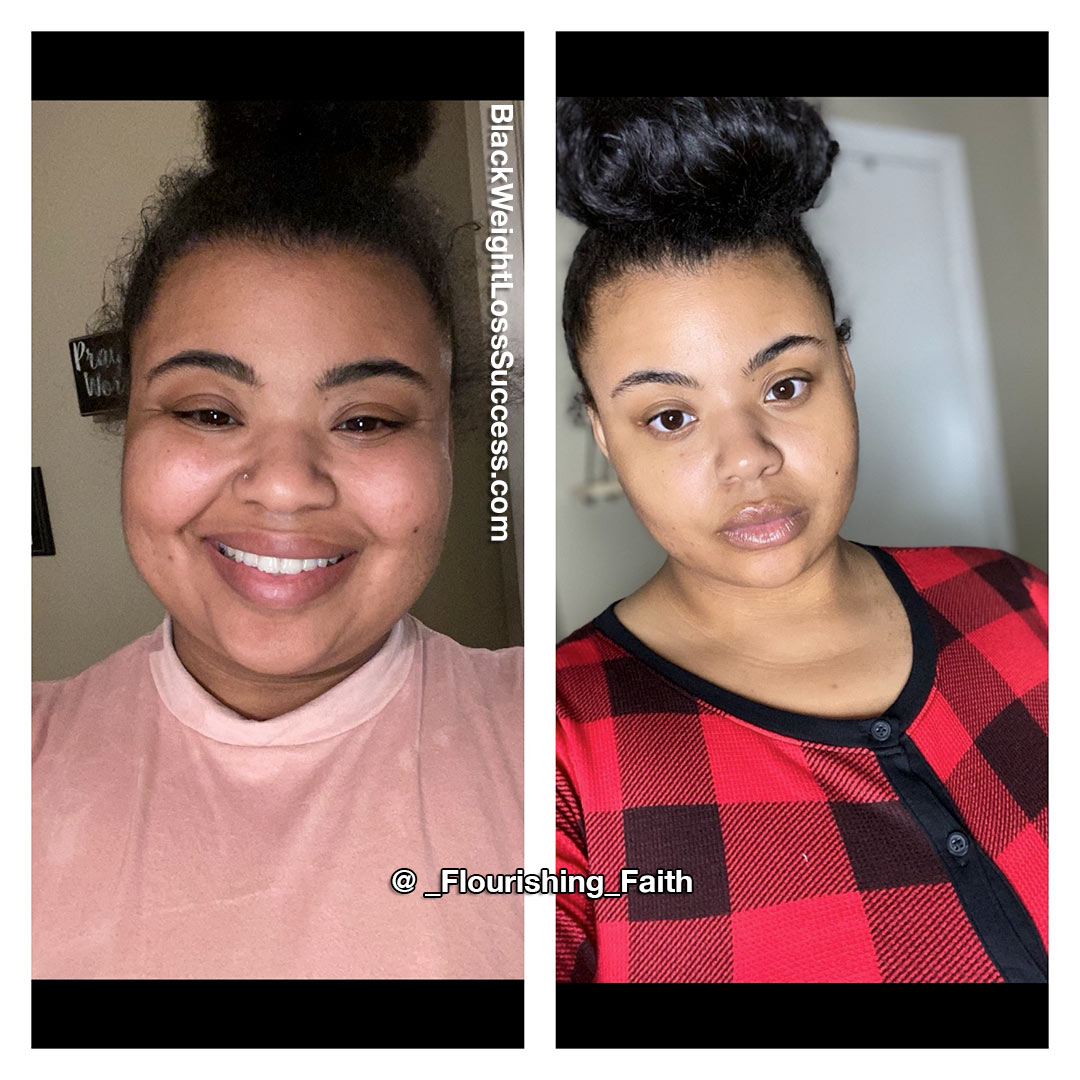 Tell us more about how you changed your eating habits?
I fasted, sometimes dry (No food, no water) and sometimes with water only. I also prayed and cut down my consumption of fast food! I used to eat out every time I felt "hungry," which was usually 3-4 times a day. I also stopped snacking, no juices, chips, soda, etc. Just water if I was fasting. When I would break fast, I would eat things to nourish my body, such as fruit or salad.
What did your workout routine consist of? How often did you work out?
I started by walking for a least 30 minutes a day in a parking lot after hours. If there was a day I didn't walk, I made sure to at least go walk twice a week.
What is your current weight? 
I currently weigh 235 pounds. 
How long did your transformation take?
With prayer and fasting included, I started seeing a change in 60 days. Overall, my journey took about (5-6 months). 
What is the biggest lesson you've learned so far?
One of the biggest lessons I've learned is that I need to eat to live instead of always eating to enjoy. In Matthew 4;4, Jesus said, "Man shall not live by bread alone but by every word that proceeds out the mouth of God." I heard this a lot in church services and sermons and would casually nod to this saying until I found myself at war with myself while trying to lose weight. Crying because I wasn't being treated fairly, finally, while in prayer, it hit me that I needed to start fasting. I didn't fast to starve myself but to clean out all the trauma, junk, and pain I had sustained from dealing with the issues of life. I needed to decrease so God could increase and show me how to eat right and take care of this temple. Fasting humbled me and quieted my flesh to let the Holy Spirit lead me.  
What advice would you like to share with women who want to lose weight?
Start today! Journal your journey. Pray, take your time, and don't look back. Stay committed.
Is weight loss surgery part of your journey?
No, I did not have surgery. I'm not against it. 
Instagram: @ _Flourishing_Faith
Youtube Channel: Flourishing Faith