Update Dec 2018: Shout out to Courtney. She has released a total of 110 pounds.

Courtney lost 75 pounds and several dress sizes. Not being able to walk up a flight of stairs gave her the motivation to change. She decided to have the Gastric Sleeve procedure.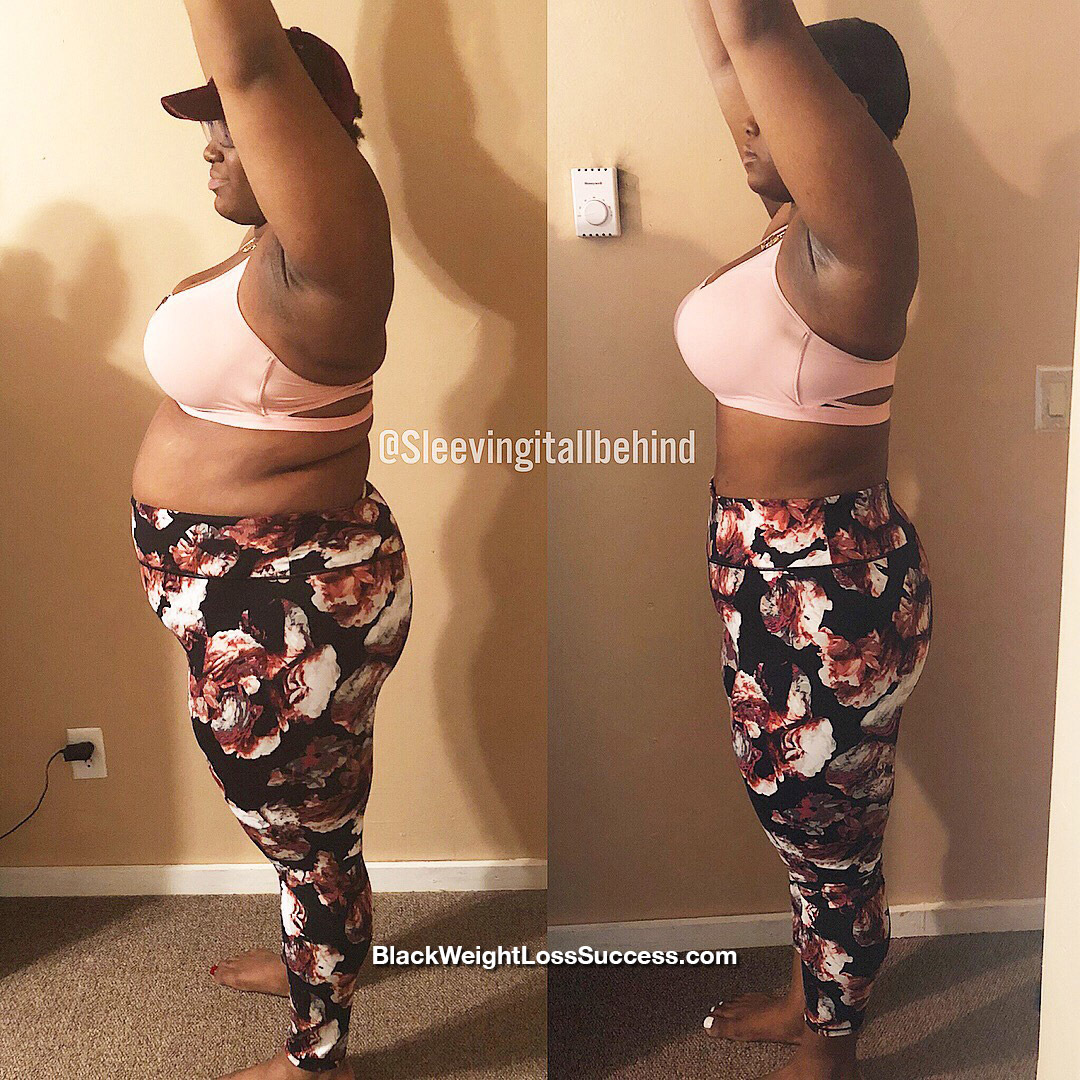 What was your motivation?
Not being able to walk up a flight of stairs anymore was my motivation.
When did you start your journey?
My journey started in August 2017 with my first Pre-Op appointment for the Sleeve Gastrectomy weight loss surgery. I am not at my goal weight, as I am only 3 months post-op. I hope to be 165 pounds by this winter.
How have you changed your eating habits?
I don't restrict myself but I try to stay away from carbs and sugars. I want to hit my daily protein goal of 75-100 grams of protein.
What did your workout routine look like?
I used to work out. However, when I was working out my weight loss slowed down significantly, so I stopped again.
What was your starting weight? What is your current weight?
My highest weight was 305 pounds and my current weight is 230 pounds. I went from a size 18/20 to a 10/12. My height is 5'6″.
What advice would you share with people who want to lose weight?
My biggest piece of advice is to find what works for you! No one can do YOUR journey better than YOU!
Instagram: @sleevingitallbehind