Transformation of the Day: Frieda lost 109 pounds. She is 63 years young and thriving. She decided to have Gastric Sleeve weight loss surgery. So she asked her primary care doctor for a referral and fully committed to transforming her eating habits.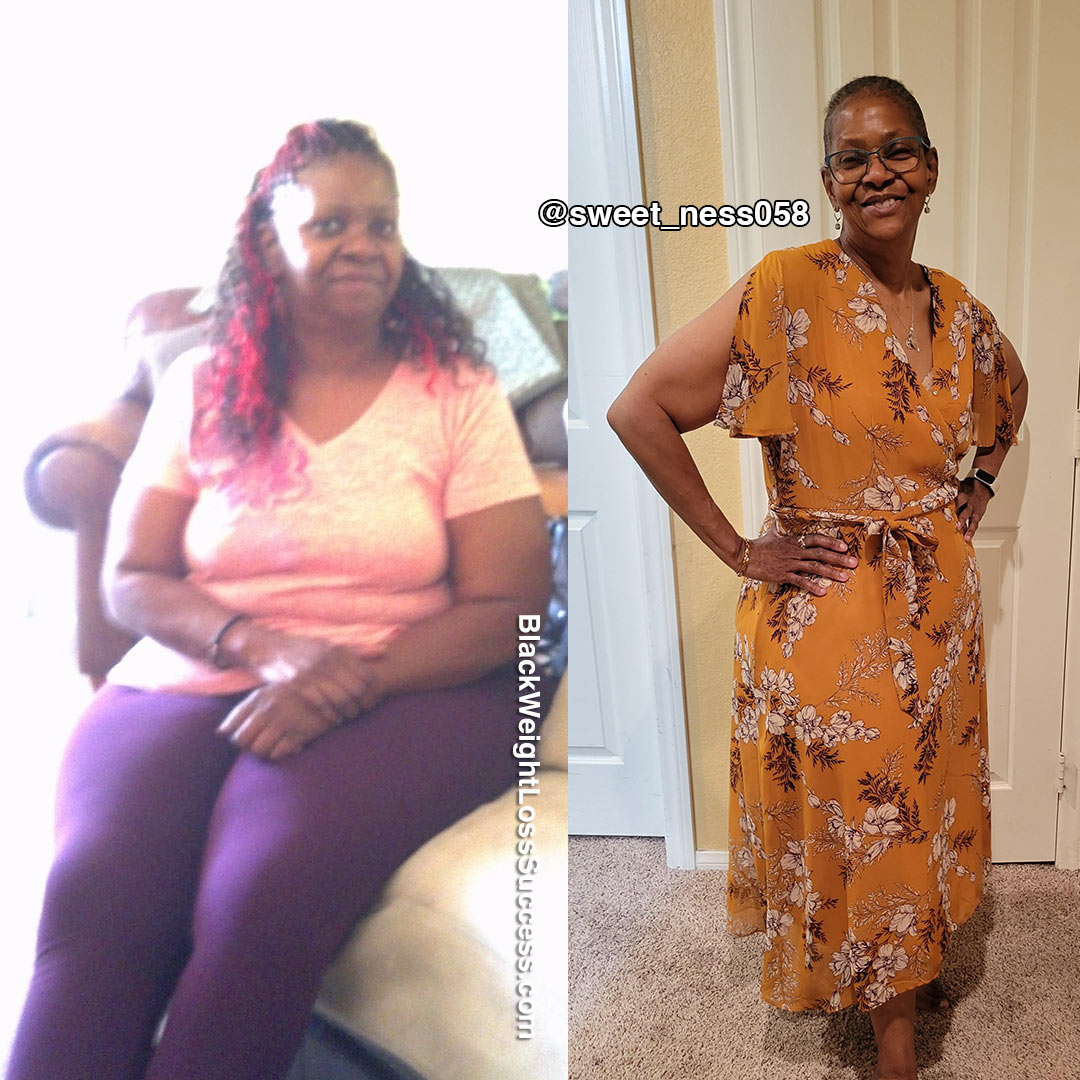 My weight loss journey was a great eye-opener. I was 44 years old and weighed in at 289 pounds. I wore a size 24 to 26. I was alone and tired of being heavy. 
I lost my first 100 in 2011-2012 by doing the HCG shots with B12. Then I moved to Las Vegas in the middle of 2012 and began going to the doctor. I was always interested in Gastric Sleeve weight loss surgery but could not afford it. 
So, I asked my primary care doctor about it. He referred me to a clinic for the sleeve. After being approved in 2015 by my insurance, the rest was history. I was 51 years old. Now I am 63, loving my weight and living a healthy lifestyle. It's 2022, and I feel great.
What inspired you to keep going?
My family helped me keep going. They helped me stay firm while going from one teaspoon of food to 4 teaspoons to 1/3 of a cup to what I eat now.
How did you change your eating habits?
I stopped eating all solid food after surgery. I started by drinking broth. Now I eat what I want (more meat and protein-based foods).
What is your workout routine?
I did not have a workout routine due to having knee replacement surgery right after gastric sleeve surgery. However, I did walk, and the fat just melted like oil in the frying pan.
Starting Weight/Current Weight
My starting weight was 289 pounds. My current weight is 180 pounds, and I love it. I got down to 137 lbs, which was my junior high school weight and I did not like being that small.
What is your height?
My height is 5'5″.
How long did your journey take?
I started my weight loss journey in March 2011, then had the sleeve in May 2015. In 7 months, I lost 151 pounds.
What's the biggest journey you've learned so far?
I have learned to love myself and not worry about other people's opinions. That's what I think counts. My husband loves me with a little meat on my bones, and I do too.
What advice do you have for women who want to lose weight?
Do what feels right for you. It doesn't matter how you lose the weight as long as it is your choice. Lead with your desire to be better. Start with a clear mind and take it slow.
Instagram: @sweet_ness058