Update Nov 2017: Jasmine lost 13 more pounds for a total of 78 pounds gone. "After losing my initial 78 pounds, I became certified as a personal trainer. I recently taught my fitness bootcamp called Thee Confident Curvy Experience!"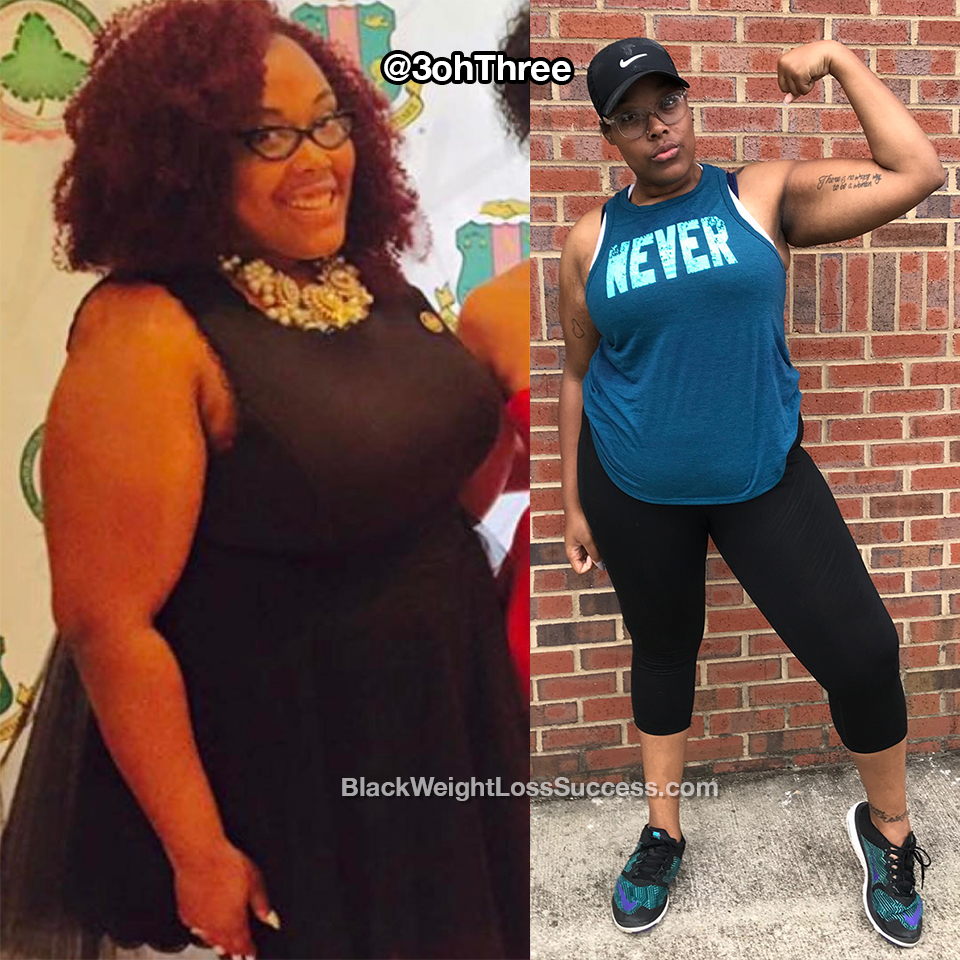 Oct 2016: Transformation of the Day: Jasmine lost 65 pounds and has gone from a size 26 to a size 12. This Alpha Kappa Alpha soror didn't let depression and emotional eating beat her. Check out how she lost the weight.
Over the past 6 months, starting on February 1st, 2016, I've lost 65 pounds through hard work, a meal plan and the help of my trainer. I was told by my therapist that I was depressed and it reflected in my eating habits. For example, I had 10 tubs of ice cream in my freezer at one point in time. That led me to make the decision that it was time for a change. Now, I run 5Ks and exercise daily!
What inspired me to keep going even when I wanted to give up is that I realized I'm not trash. Therefore, I refuse to put trash in my body, because you only get one! My eating habits were changed with a meal plan that my trainer gave me. This plan included meals that had no dairy, no salt, no sugar and  limited carbs.
Initially, I worked out twice per week with my trainer doing HIIT, weight training and core workouts. Currently, I do HIIT workouts twice weekly with weight training and run daily 3-6 miles per day.
My starting weight was 303 pounds and I wore a size 26. Currently, I weigh 238 pounds and wear a size 12. I am 5'9″. My advice for others who want to lose weight is BE PATIENT. Every day, choose to change something small because progress is a process!
Instagram: @3ohThree
Reader Interactions