Transformation of the Day: Latangya lost 59 pounds. Taking Prednisone for arthritis led to weight gain and increased appetite. Once she was able to stop taking it, she made a commitment to eat healthier and get active to release the weight. Check out her journey.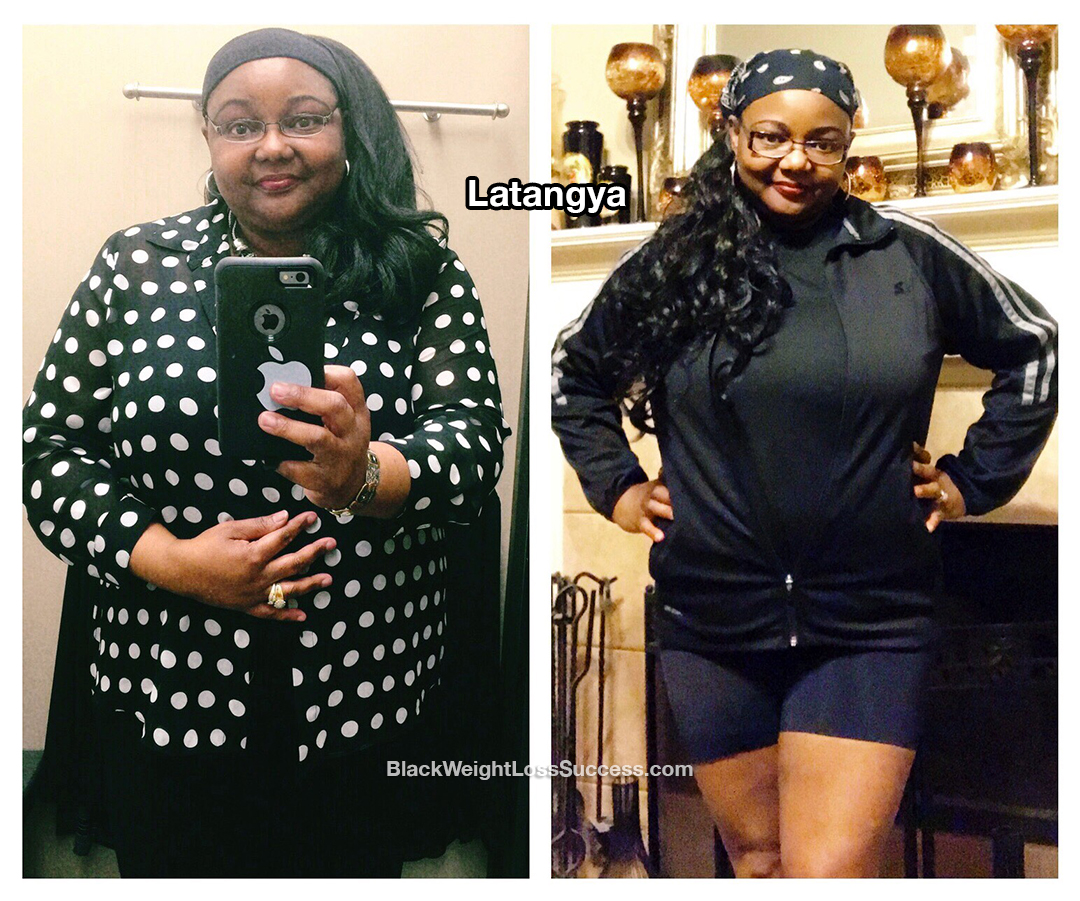 What was your motivation? What inspired you when you wanted to give up?
My motivation was improving my health and improving my quality of life. My inspiration was how my body was feeling. I lost the weight that was brought on by Prednisone, which I took to help ease the effects of my arthritis.
How did you change your eating habits?
I eat a low carbohydrate diet. I drink a plant based meal replacement drink one-two times a day, along with one or two meals. I limit the bad carbohydrates, like white bread, white pasta, desserts, sugary drinks and food, etc.
What did your workout routine look like?
I workout 4 to 5 days a week doing cardio and weight lifting. I also do yoga for strength training.
What was your starting weight? What is your current weight?
My starting weight was 283 pounds and my current weight is 224 pounds. My height is 5' 7″
How long did your transformation take?
Came off Prednisone in April 2017. I started losing weight and making changes May 2017, so it's been 9 months.
What is the biggest lesson you've learned?
Take control of your health. I requested a medication change from my doctor because of how Prednisone was causing weight gain and puffiness in my face. It also raised my blood sugar level, which increased my appetite. I also wanted to feel better and I was persistent with my doctor, so she changed my medication to a non-steroidal drug. My doctor told me I'm doing a great job and to keep doing what I am doing because all of my numbers are looking great.
What advice do you have for others people who want to lose weight?
Do your research and take your health into your own hands. You are the person who is going through your body journey and you know how you feel. Be persistent and intentional in changing your health for the better.