Transformation of the Day: Melissa lost 60 pounds. The medical issues she was facing, including high blood pressure, served as the motivation she needed. With the support of friends and family, she figured out what works for her and never gave up on herself. Check out her story.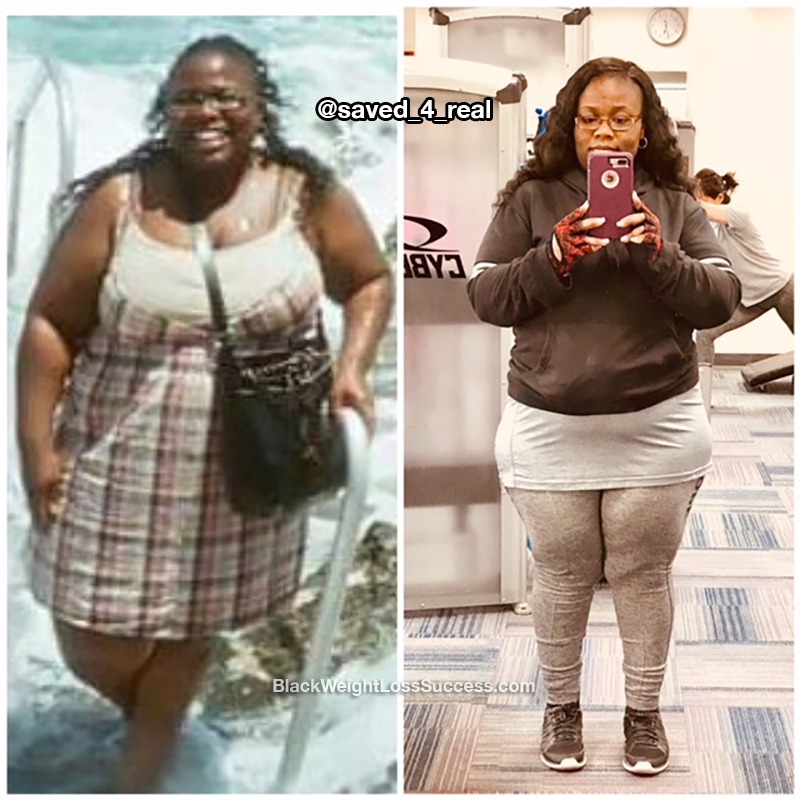 What was your motivation? How do keep going and stay inspired during the tough times?
My motivation to lose weight came after I was diagnosed with high blood pressure. I was also having a lot of medical issues that are hereditary (part of my family history) that I wanted to avoid. My family, children and close friends are my support system and they help motivate me when I feel like giving up!
When did you start your journey?
I started my journey in September 2015. No surgeries involved.
How did you change your eating habits?
I am on a low carb/high fat diet. I cut back on rice, potatoes, bread, pasta and on sugar. I generally eat a lot of protein and vegetables, which includes a lot of salads, taco salads, grilled chicken with steamed veggies, baked fish and grilled shrimp. I also eat loaded cauliflower mash with cheese, butter, sour cream, green onion. I cut back on pop and juice. Now, I drink a gallon of water a day.
What does your workout routine look like?
I started working out 3-4 days a week back in Nov 2017. My workout routine consists of cardio, an aerobics class and weight training with a personal trainer.
Starting weight/Current weight
My heaviest weight was 295 pounds. Now I weigh 235 pounds and my height is 5'1″. My goal weight is 175 pounds and I can't wait to get there!
What's the biggest lesson you've learned so far?
I've learned a lot of lessons on this journey, but the biggest of them all is that I have to always believe in myself first… even if no one else does. If I fall along the way, I've learned to ALWAYS get back up and start again. NEVER quit!
What advice would you give to other women who want to lose weight?
If I can do this, anyone can. Keep pushing and believing in yourself!!
Instagram: @saved_4_real