Transformation of the Day: Nichole lost 167 pounds. After years and years of trying, she was determined to see what happened when she didn't give up on the process. By adopting healthy eating habits, cutting back on soda and sweets, and working out consistently, she changed her life.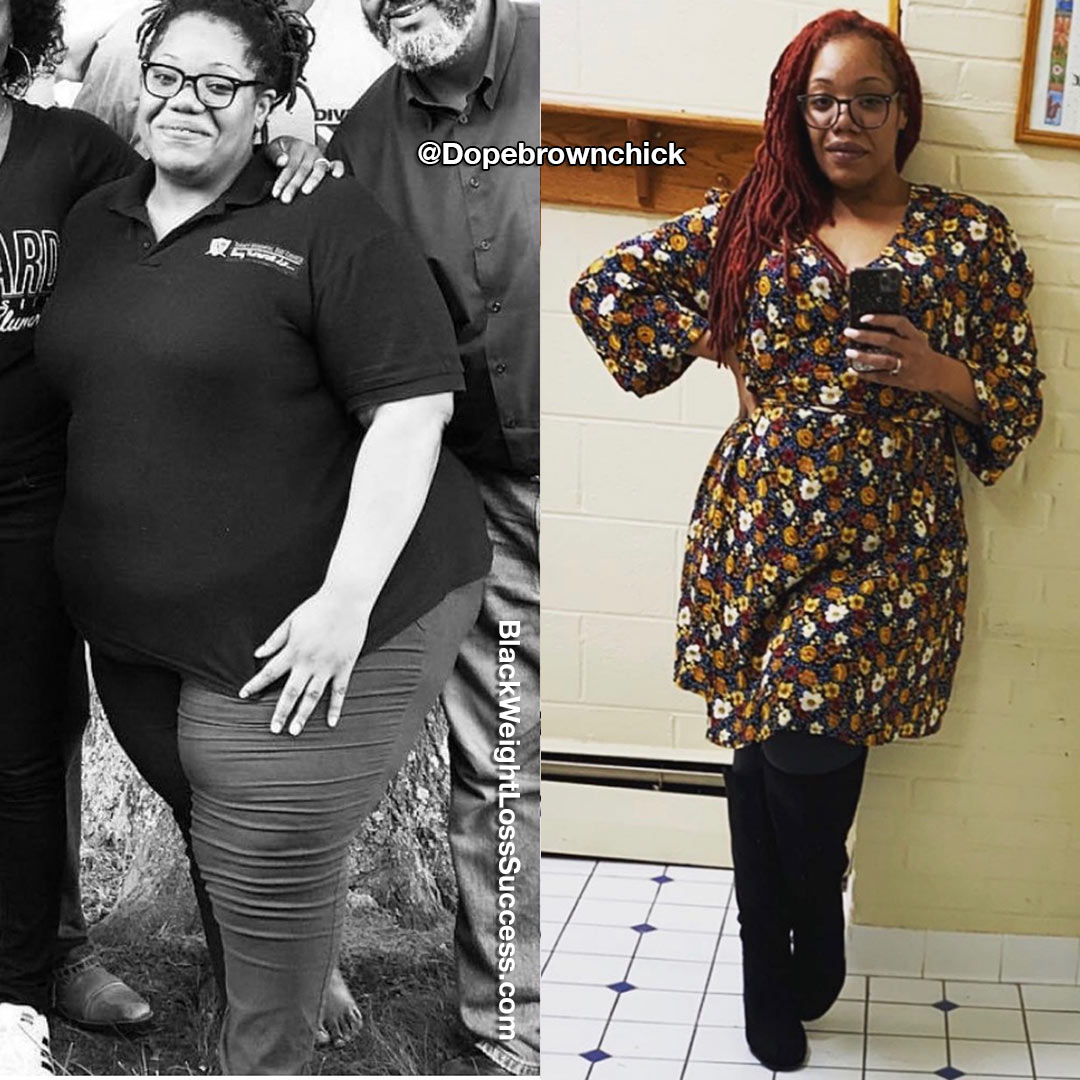 What was your motivation? What inspired you to keep going, even when you wanted to give up? 
My motivation was not feeling great and not being confident in who I am. I consistently watched myself give up on myself time after time, after time. I put this quote on my vision board "I want to see what happens when I don't give up on myself." 
What kept me going was actually seeing the results of consistency. I have been trying to lose weight since I was ten years old, and nothing seemed to work. At some point, you just believe that you're meant to stay that way. I stopped believing what I was conditioned to believe. I started investing in myself and believing I was worth the investment.
How did you change your eating habits?
I started increasing my water intake. I am a huge fan of rice, bread, and pasta, so we stopped eating those foods, LOL. I only eat starchy things like that on Sundays now. I'm very gluten conscious now as well. 
I love sweets, so I only eat that if I have a strong craving that fruit can't fix. I swapped my soda habit for sparkling water, and I try to drink a gallon of water a day. I shut down all food activities at 7 pm.
What did your workout routine consist of? How often did you work out?
I work out on the Arc Trainer, elliptical, or bike 3-4 times a week for at least 35 minutes.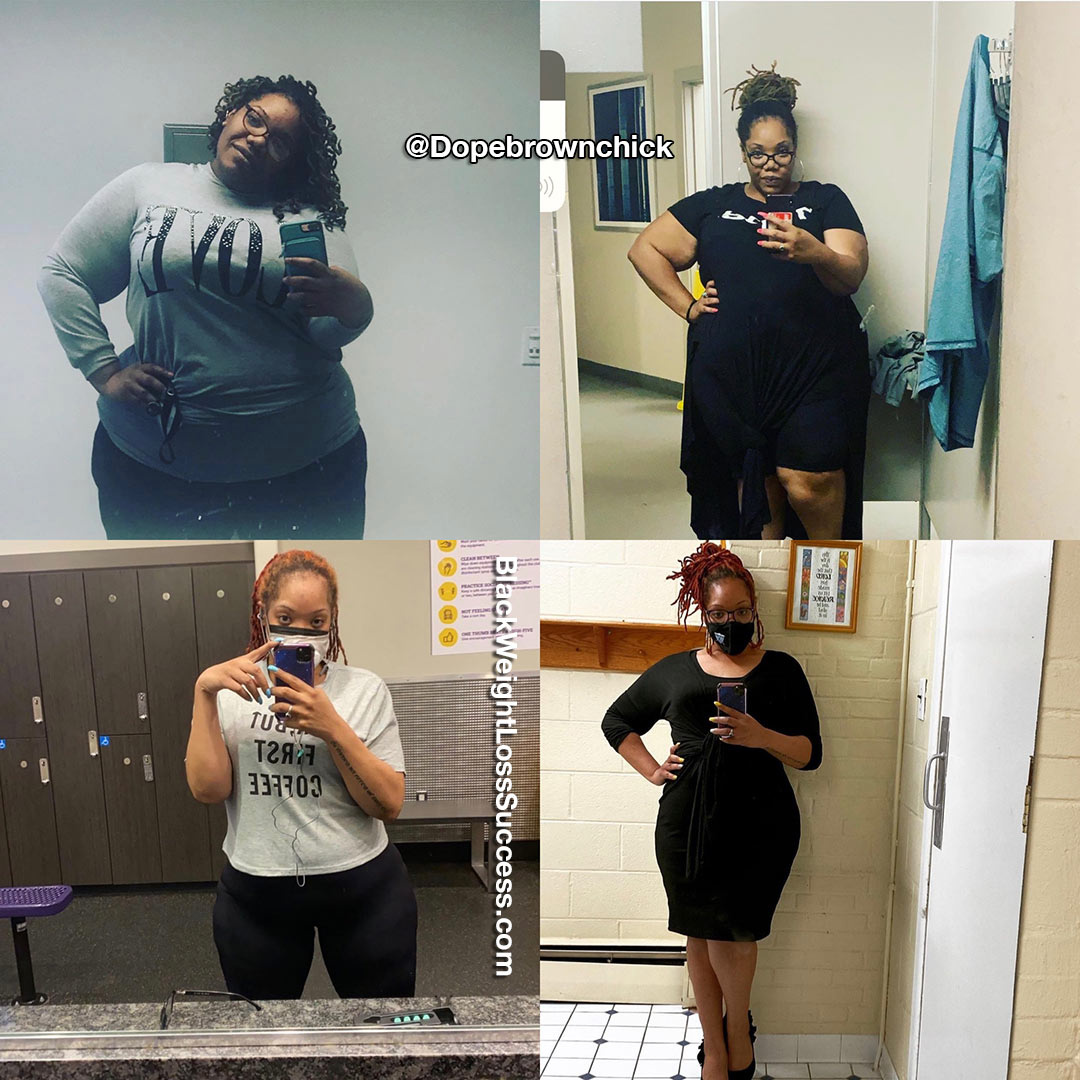 What was your starting weight? What is your current weight?
I started at 405 pounds, and I am now at 238 pounds.
What is your height?
5'6″
When did you start your journey? How long did your transformation take?
I started my journey in March 2019 and was SUPER on and off until December 2019. This transformation has taken a little more than two years.
Is weight loss surgery part of your journey?
I have not had surgery.
What is the biggest lesson you've learned so far? 
The biggest lesson I have learned so far is to give yourself grace. This is not easy, and at times it's not fun. People are not always as tactful as they should be when your body goes through a major transformation.
Extending yourself the grace to adjust, make mistakes, relearn who you are, reparent yourself through some trauma and do the inner work for the outer results is the only way to survive the journey. Grace is essential because it's a daily reminder that we are human, but at least we are trying.
What advice do you have for women who want to lose weight? 
My biggest piece of advice is to know your why and own your why. Your "why" is what's going to carry you through the journey. Your "why" is what will motivate you to push away a plate or say no to the midnight snack. Your "why" is what will keep you moving forward. Do not be ashamed of your "why." It could be vain, childish, crazy, or weird, but it's YOUR "why."
Instagram: @Dopebrownchick