Transformation of the Day: Remonia lost 50+ pounds and ten dress sizes. Knowing that she was the only person who could change her life, so she reached out to a weight loss coach and trusted that God would give her the direction she needed. Check out her story.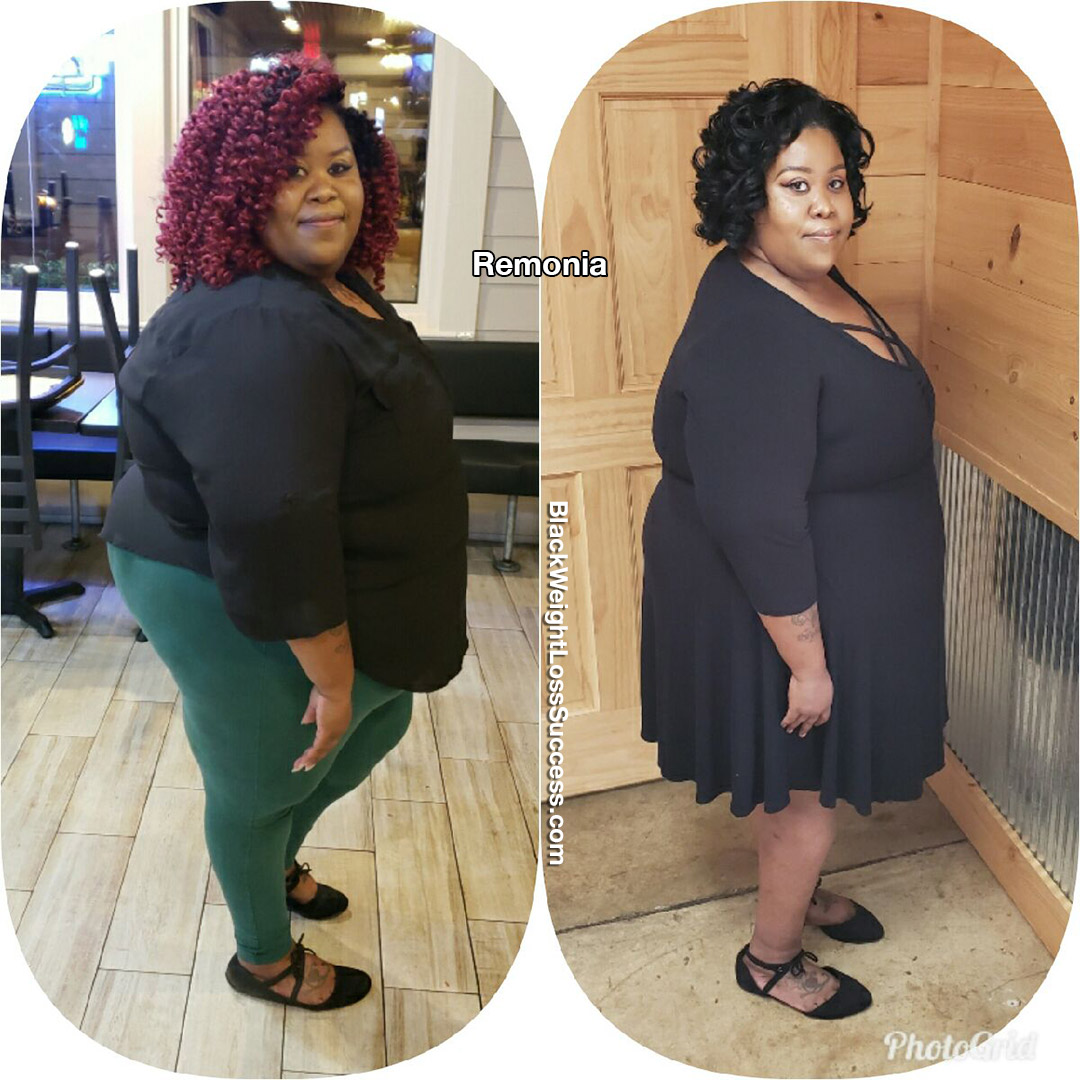 I decided to lose weight because I wanted to be healthy. I realized that I was an emotional eater. The more I tried to hide my emotions, the more unhealthy food I ate, and the bigger I got. At my heaviest weight of 415 pounds, I knew it was time to change, and only I could make that change.
What motivated and inspired me to start my journey was meeting a lady who told me the story of how she lost weight. Listening to her, I said to myself, "I know I can do that." She told me about her coach, Terry Starks. So, I messaged him and was able to begin my journey on October 22, 2018.
In two months, I lost 50 pounds. I started in a size 34W, and I currently wear a size 22-24W. I first noticed how my stomach was getting smaller jus from eating differently. Not only has my body changed, but so has my way of thinking throughout this journey.
How did you change your eating habits?
On Terry's program, I learned how to eat and what not to eat to become healthy. What changed about my eating was that I started eating five times a day, and I ate small portions. I also drink a gallon of water a day.
What is your workout routine?
My exercise routine consists of taking early morning walks for 30 minutes. Sometimes, I walk again in the evening.
How long did your transformation take?
I've been on my journey for 8 months. I currently don't know exactly how much I weigh.
Was weight loss surgery part of your journey?
Weight loss surgery wasn't an option for me. I felt that with God on my side, I could do what it takes to get healthy.
What advice would you share with someone who is trying to lose weight?
Motivate yourself and do it for you, because only you can get healthy for you.