Transformation of the Day: Rose lost 35 pounds/15kg. This Ghanaian sista started her journey after learning that she had high cholesterol and a fatty liver. Committing to healthy eating habits and a healthy lifestyle led to not only great results, but now she is a Body Pump instructor and gym owner. Check out her story.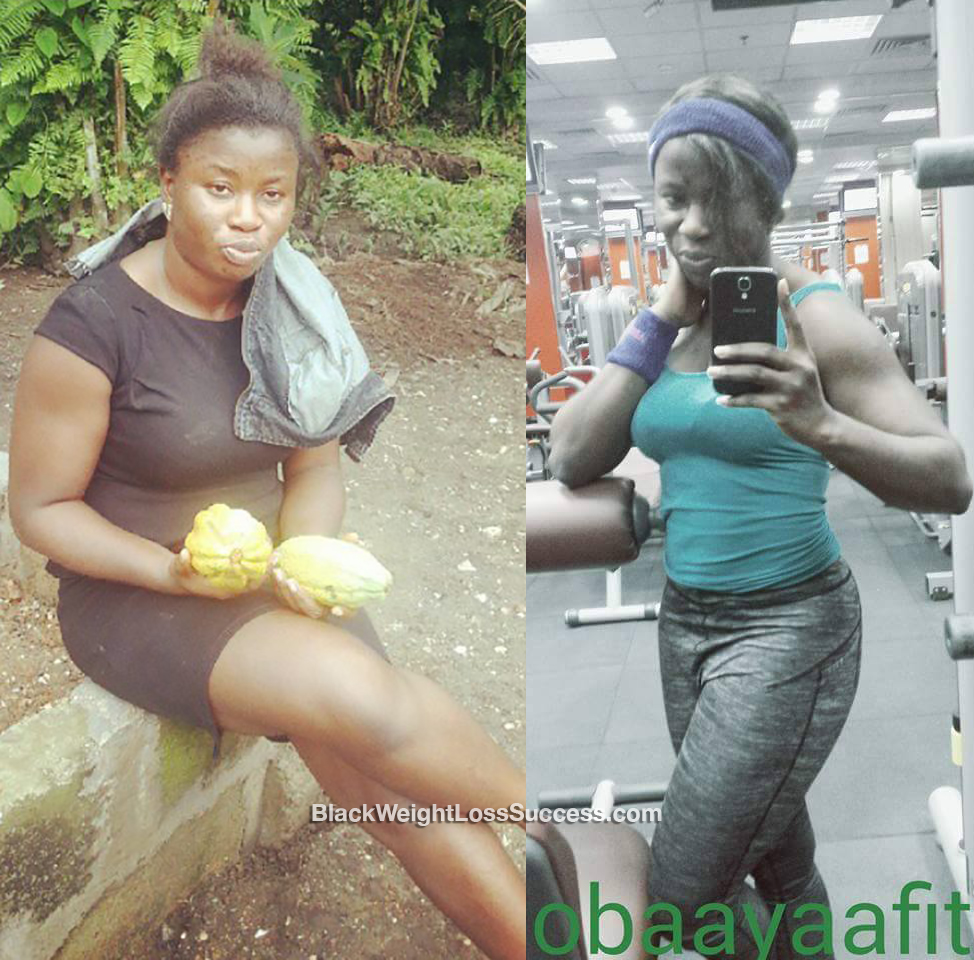 I am Rose and I was overweight for many years. I never really thought of it as an issue until I had a full body analysis. I was told that I had too much fat in my blood, as well as a high cholesterol level. I also found out that I had excess fat around my liver. I went home very sad and devastated.
I decided to listen to the advice that my doctor gave me. It took me a few days to get back on track and to be ready for change. I committed to healthy eating habits and a healthy lifestyle in February 2015. At the time, my weight was 184 pounds (83kg).
I stayed away from foods that are high in carbohydrates. I switched to vegetables and protein rich foods. I ate lots of fruit and ended each day with a blend of cucumber and beetroot with honey.
For exercise, I started jogging 10 km, two times per week. The gym became my friend. I actually became addicted to gym. I couldn't go 3 days without it. My workout plan was a blend of cardio and strength training. I attended Body Pump class once a week as well. Body pump shaped my arms, shaped my thighs, and made them more muscular while I the fat was shed from my body. I saw a drastic change in my body after 2 to 3 months, but I didn't want to get on the scale yet.
In March 2016, I decided to get on the scale. I weighed 149 pounds (68 kg). That means I lost 35 pounds. Now, I could take pictures all over in my new body. I felt so good about myself and my new lifestyle.
Today, I am a part-time fitness instructor and owner of two gyms/fitness centers in my country. I am also an expert in Body Pump and I teach classes every week. I am proud of the woman I have become.
No matter how much you have gained, do not loose hope in achieving your aim. Just go for it. Be determined. You can do it.
Instagram and Facebook: @ObaayaaFit