Transformation of the Day: Tanisha lost 35 pounds. She faced depression brought on by the passing of her grandmother and the pain of a recent breakup. Emotional eating became a coping mechanism and weight gain followed. She shared with us how she broke free from sadness and lost the weight. Check out her story.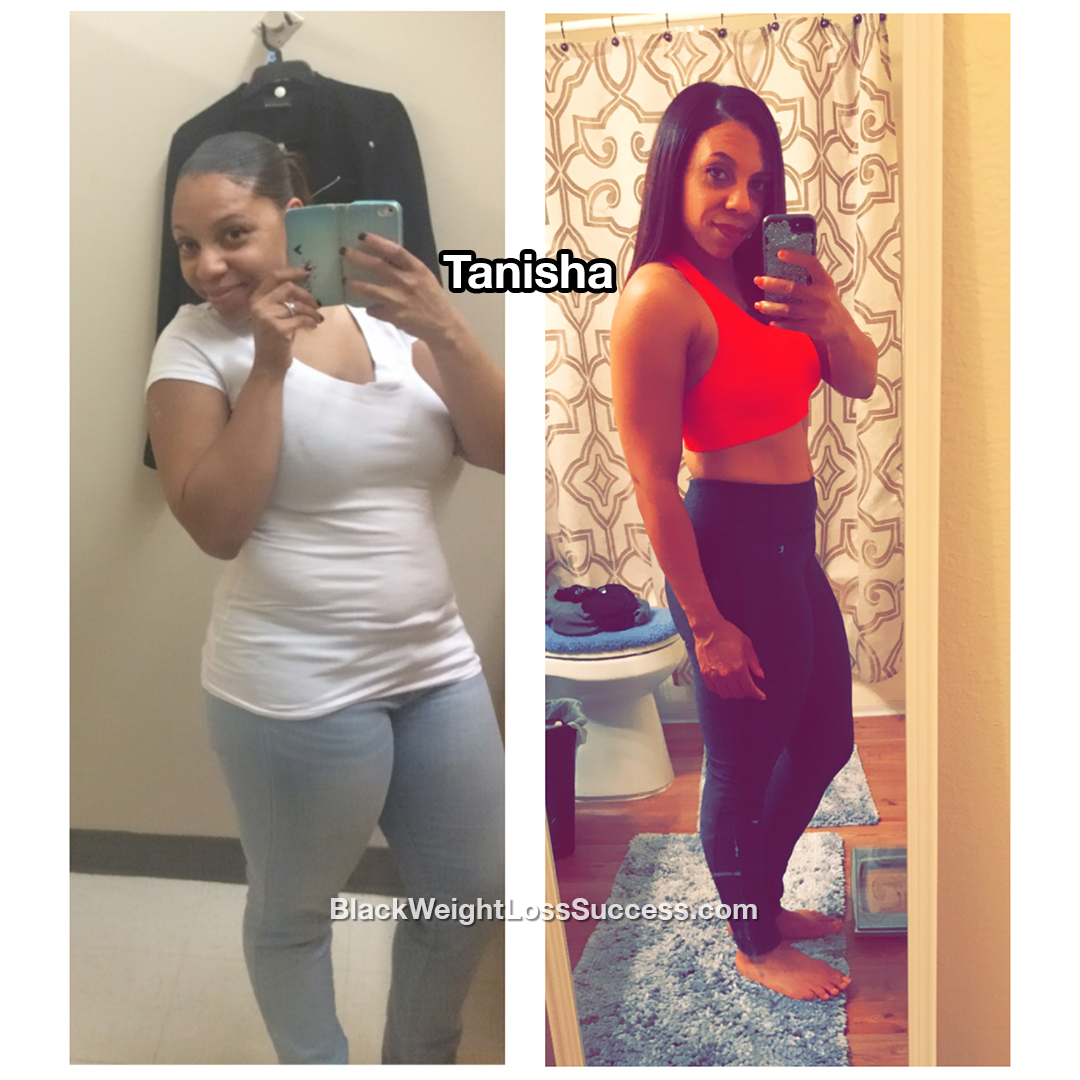 What was your motivation?
I was struggling with depression due to the passing of my grandmother and a recent breakup that I'd just gone through. So, I began binge eating to cope with my emotions. Three months later, I realized that I'd put on an extra 20 pounds. When I looked at myself in the mirror, I didn't like what I saw. I didn't want to go out with friends anymore and I wouldn't take pictures. I had no energy to do anything.
As time went on, I no longer wanted to feel sad or feel like I needed to hide from the world. On May 1, 2017, the day after my 30 th birthday, I decided that I wanted to make a change. I got up, went to the gym and never looked back.
How did you change your eating habits?
In the beginning, I started out slow. I knew that in the past, I never stuck to diets. This time, I wanted to stay committed so I didn't look at it like I was dieting. I cut out all fast food, all processed foods and foods that contained a lot of sugar. I ate all natural foods, like lean protein, healthy fats and vegetables. Once I got clean eating down and stuck with it, I began meal prepping weekly so that there was no temptation to eat unhealthy.
What did your workout routine look like?
I work out 5 days a week. I do cardio every day for 30 minutes and then I do strength training each day, focusing on specific muscle groups.
What was your starting weight? What is your current weight?
When I started my journey in May, I weighed 165 pounds. I currently weigh 130 pounds and I am 5 feet, one inch tall. Altogether, I have lost a total of 35 pounds. I lost my first 20 pounds in about two months and am still working on my goal to reach 115 pounds.
What inspired you to keep going when you wanted to give up?
Seeing my results inspired me. It became an addiction. I loved seeing my body transform. Anytime I wanted to give up, I thought about how far I'd come and that pushed me to keep going.