Transformation of the Day: Ashley lost 215 pounds. She was tired of being hindered by the pounds. She wanted to be able to easily do things like racing her daughter to the car and going grocery shopping without getting out of breath. Her transformation journey has taught her that you have to truly commit to a new lifestyle to achieve lasting results.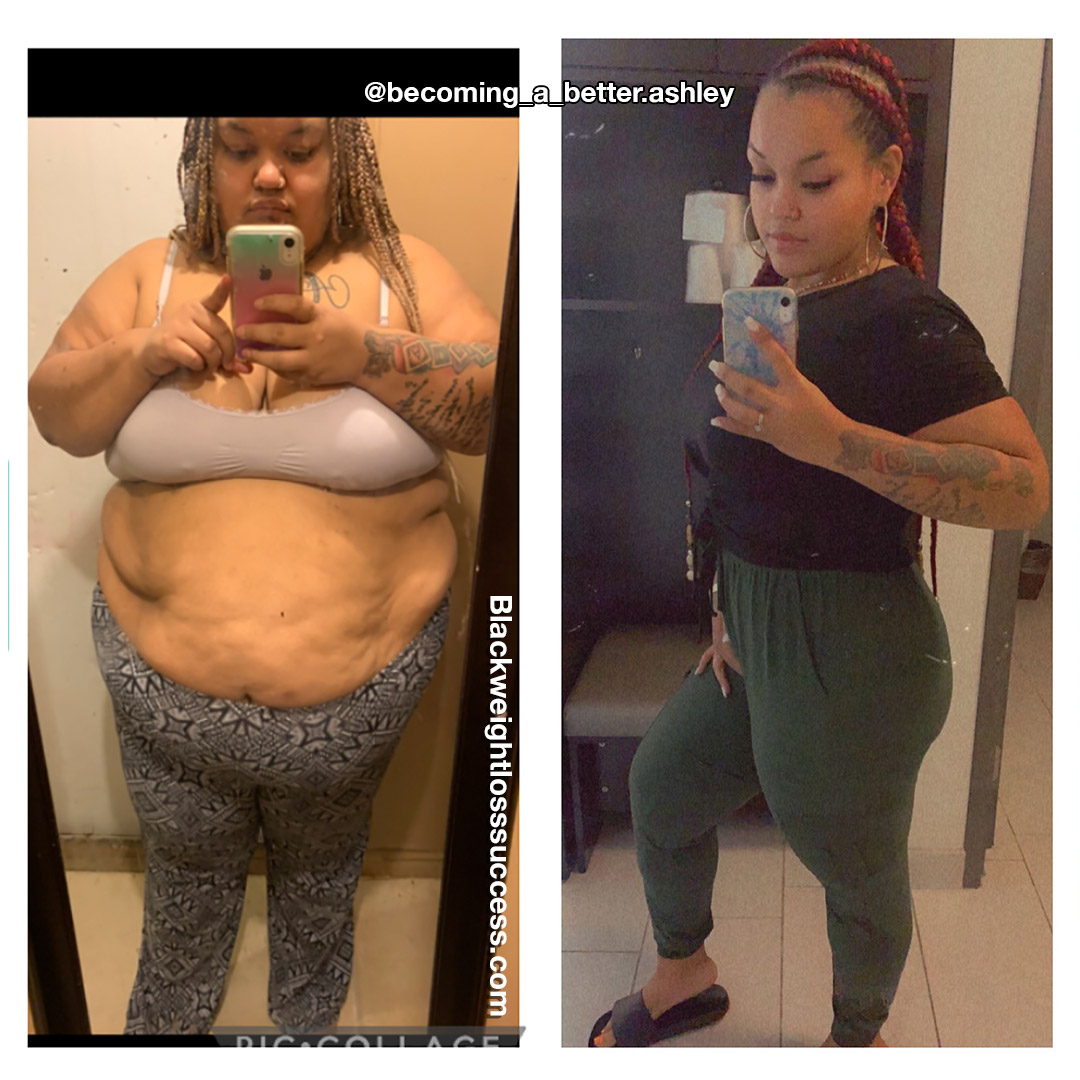 Have you ever just been tired? Tired of not being able to get up off the couch without getting worn out? Tired of walking through the store and being out of breath just from grocery shopping? Tired of not being able to run with your baby around the park? I just got tired. I couldn't tie my shoes, ride any rides at the amusement parks, wear any cute clothes, or even love myself anymore. 
My 6-year-old daughter made me change my ways. One day she wanted to race to the car. Of course, she beat me, but I decided that day that I wanted to beat her one day. I wanted to be able to race my little girl to the car. 
At 402 pounds, I decided to get weight loss surgery on February 26, 2020. I got Gastric Sleeve weight loss surgery in Mexico. I really thought that after surgery, I was just going to drop the weight, and everything would be fine. But, boy, was I wrong. 
I was losing weight, but then I started gaining back small amounts of weight. Want to know why? My eating habits. I had weight loss surgery, but I was still eating horribly! So that is when I started to change the way I ate. 
I began to eat healthy food and make better decisions. I cut out fast food, mixed alcohol drinks, sweets, and all that fried food. I decided that it all had to go. 
Now don't get me wrong, I'm human. So now and again, I will eat whatever. But honestly, the way to stay healthy is to make a lifestyle change. It's a way of living, not just something you can do for a small amount of time and expect results. 
I continued to cut out things like pasta, bread, and sweets. I also drank more water. And boom! The weight started coming off again, and I began to work out at least three times a week. My workout routine consisted of a group workout at a dancing studio. Three to four times a week, I would work out with a personal trainer for at least an hour. 
My current weight is 187 pounds. (height: 5'4″) I just recently got surgery in the Dominican Republic with doctor Australia Baez. My weight at the time was 204 pounds. My doctor removed 14 pounds of skin! I got a tummy tuck lipo 360 & BBL. I'm currently eight weeks post-op!
The main thing I've learned from this all is that it can be a mental struggle. I have learned not to compare my journey to others and accept that I have indeed made a way. 
I can lose weight. I can race my daughter. I can live my life and make the change. I am the change. 
You can do it too. It's so hard to start, but the secret to it all is consistency. Be consistent and love yourself. Be nice to yourself. We are our own worst critics. 
Instagram: @becoming_a_better.ashley