We featured Shanta's weight loss story back in October 2012 when she was down 60 pounds.  She has now lost an additional 52 pounds for a total of 112 pounds GONE!  We are so proud of her.  Check out her update: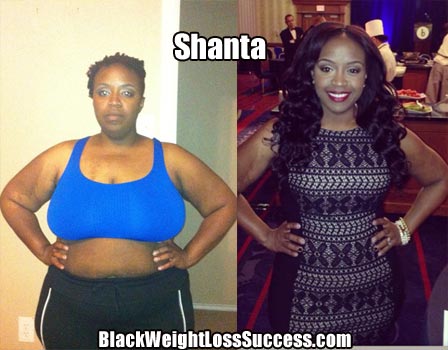 "Hello, I have an update for you. I have officially lost 112 pounds since my last update. My non-scale victory is that I got in a size 10 dress and I'm so happy. Here are a few updated pictures. I have been doing the same thing I was doing before, working out and eating healthy. With God's help, I'm working on becoming a boot camp instructor, and a personal trainer." – Instagram: @naturalgirl32
Check out the original post from 2012 for more info on how Shanta lost the weight.
Before and After Photos from 2012