Transformation of the Day: Zurika lost 50 pounds by trading processed food and fast food for whole, healthy food. This 38 year old mother of two has transformed her body and lifestyle by working out and following the 80/20 rule when it comes to nutrition.
My name is Zurika, and I'm 38 years old. My motivation was to be a healthier me for my family and me. I was always active, but my eating habits weren't always the best, and I would drink wine every day. I would eat out three times a day at fast-food restaurants and restaurant chains. I ate home-cooked meals occasionally. I would also yo-yo diet. 
After college, I met my husband and had two children. That's when the weight became even harder to lose. At my biggest, I weighed 195 pounds at 5'4". I lost 50 pounds, and I currently weigh 145 pounds. 
When did you start your journey? In February 2020, I decided to change my eating habits to little to no processed foods and eating a healthier diet of mostly Whole Foods. My transformation took four months.
What is your workout routine?  I was active every day for at least 30 minutes to 1 hour a day with 1- 2 days off. I would run, hike, bike, swim, go paddleboarding… anything to stay active and have fun! I also would go to the gym and work on different muscle groups.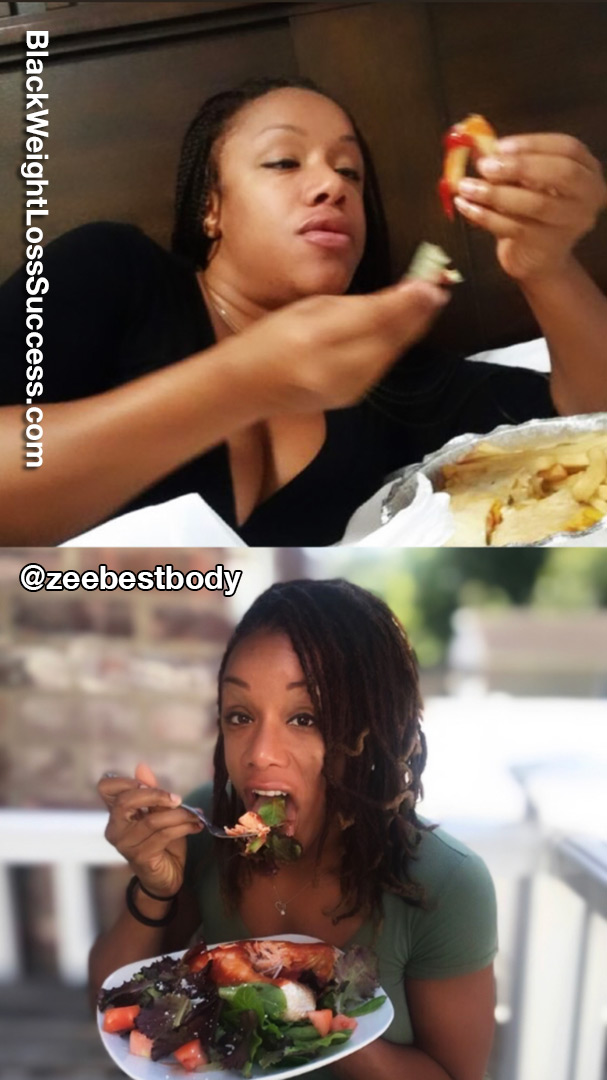 What is the biggest lesson you've learned so far? The biggest lesson is moderation. We want to eat out and have a great time. We are a society based on food. Once I saw how the weight literally melted off before my eyes by eating healthier, it inspired me to become a nutritionist and discover the science behind it. 
A lot of the "food" in the food industry and branded restaurant chains has lots of sodium, preservatives, and additives to stretch the profitability. These types of food consumed over the long term will cause high blood pressure, high cholesterol, and diabetes, maybe even cancer.
What advice would you like to share with women who want to lose weight? The biggest advice I have for women wanting to lose weight is to enjoy food and have a great time but in moderation. I use the 80/20 rule. 80% of the time, I eat whole, nutritious food for my body, hydrate, and stay active. 20% of the time, I indulge in a slice of not-so-healthy cake, meal, or the occasional alcoholic beverage.
Instagram: @zeebestbody