Deandrea lost 50 pounds. When she was no longer able to fit into her size 18 jeans, that was a wakeup call. Another wakeup call came when her doctor wanted to put her on high blood pressure medication. She made up her mind and started her journey to greater health. Check out her story.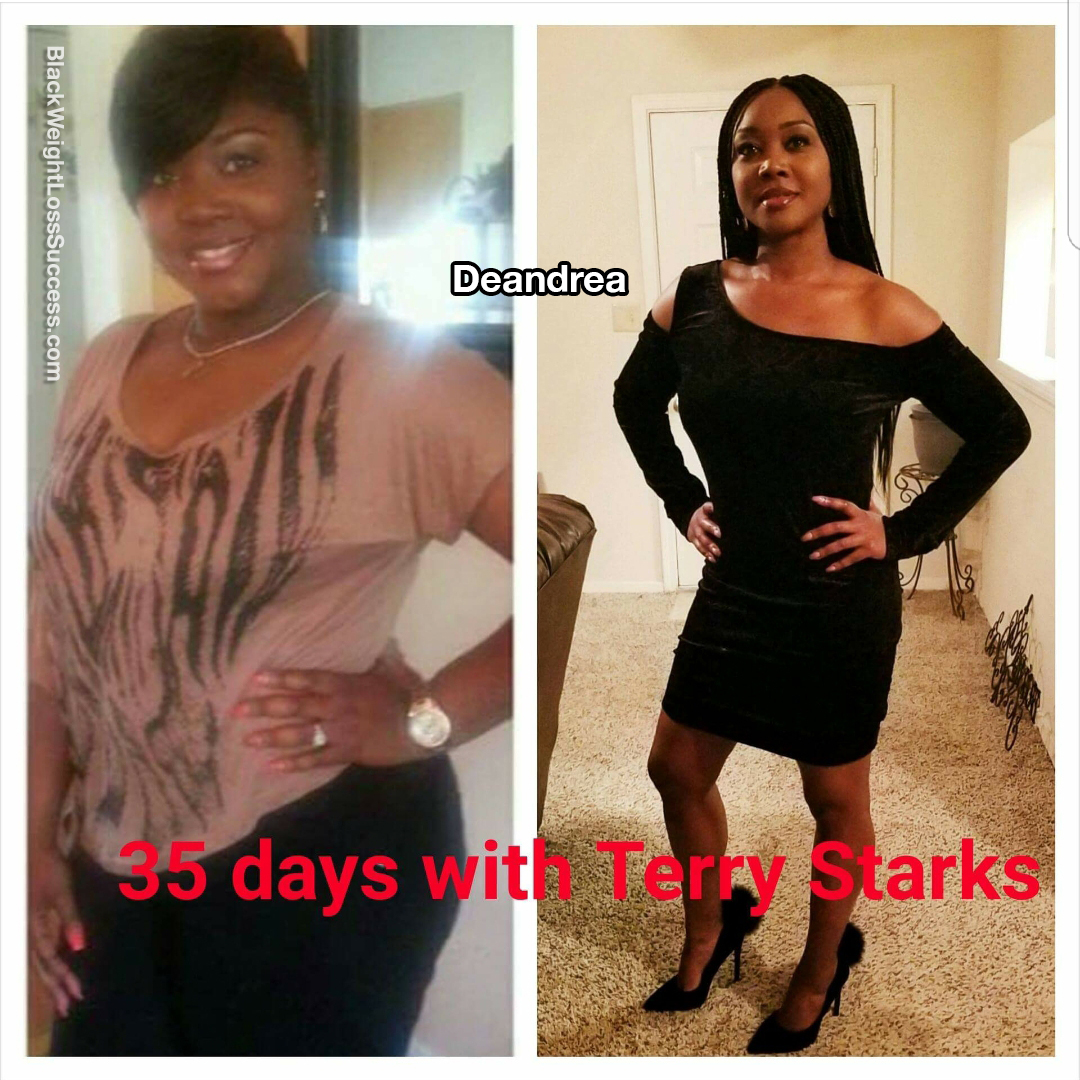 My motivation for losing weight really turned on when I could no longer fit into my size 18 jeans, which I'd purchased just 2 months earlier. I remember sitting on the side of my bed in tears! I was disgusted and disappointed in myself, and wondered what had I done to myself. Another turning point was when my doctor wanted me to take high blood pressure medication. My high blood pressure was totally due to unhealthy eating habits. Well, I told my doctor that I refuse to take pills for something I can change myself. NO pills for me!
I started my healthy lifestyle journey with a made up mind. My friend told me about Terry Starks, a.k.a. The Diet Doctor, who helped her lose 40 pounds. I started his diet and exercise plan. The results I achieved in the first two weeks were amazing, I lost 8 pounds. His meal plans were easy and affordable. (Yep, I'm on a budget.) I was full all day and never starved.
My workouts were easy, consisting of the cardio exercise. I choose walking on the treadmill. Later, I began doing 1000 calorie burn workouts that I found online. The weight continued to melt away.
The biggest lesson that I learned was consistency. Every time I fell off or slipped up, I refocused on why I started and looked at my before pictures. I never wanted to be that women again! I continued on the Terry Starks plan after the 35 days because it works. I'm 5'5″ and my starting weight was 195 pounds. Now, I weigh 145 pounds.
The best advice I can offer about weight loss: focus on CONSISTENCY and HEALTHY EATING HABITS!
Disclaimer: Reference or link to any specific product, diet plan, exercise plan or service mentioned in the weight loss stories we share is for the information of our readers, and does not constitute an endorsement or recommendation by Black Women Losing Weight.