Transformation of the Day: Dyney lost 62 pounds. Her story is powerful proof that maintaining a calorie deficit and practicing intermittent fasting can be a very effective combination. She has learned to listen to her body and how to eat well without depriving herself.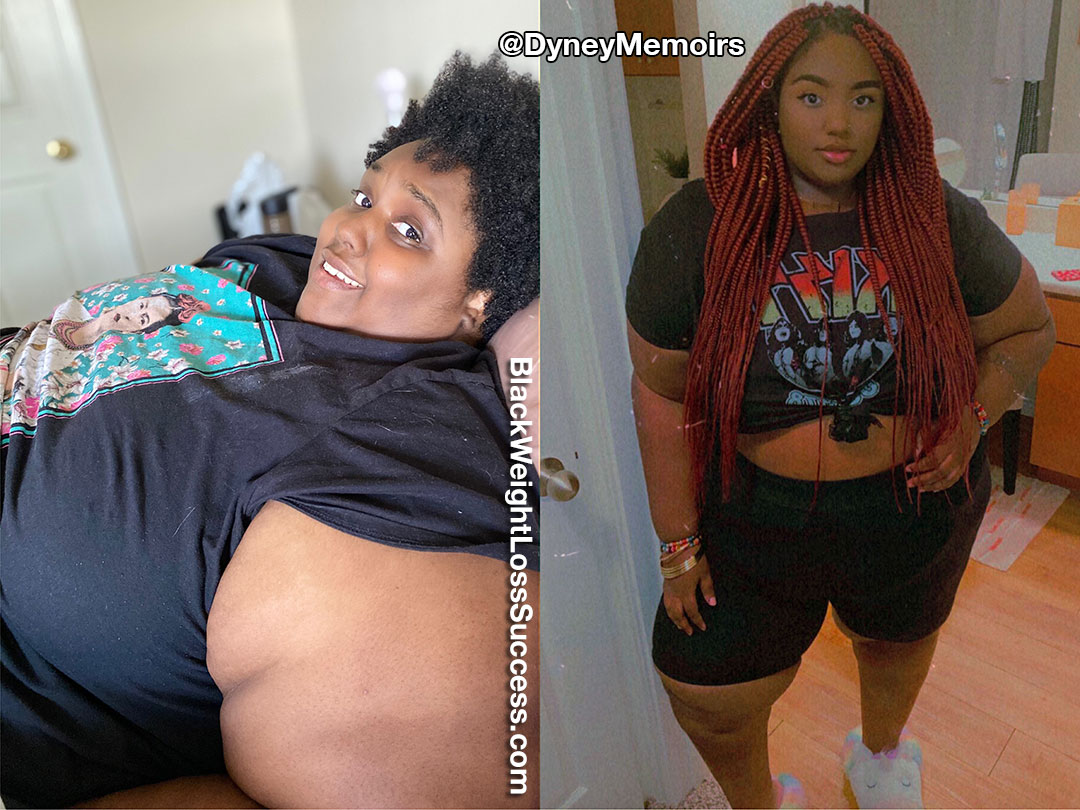 I started my weight loss journey on October 1st, 2020, at 456 pounds. I was definitely ashamed that I let myself get to that size. I couldn't leave the house because I would have extreme back pain. I also couldn't take five steps without losing my breath. I knew that I needed to take over my life and change my way of eating. I started intermittent fasting and eating only 1200 calories a day. By doing this, I've lost 62 pounds so far! 
I'm looking for friends who can help me through this journey and people who would love to encourage one another because there are days where I get down on myself. Please feel free to follow me and share positivity as I continue my journey.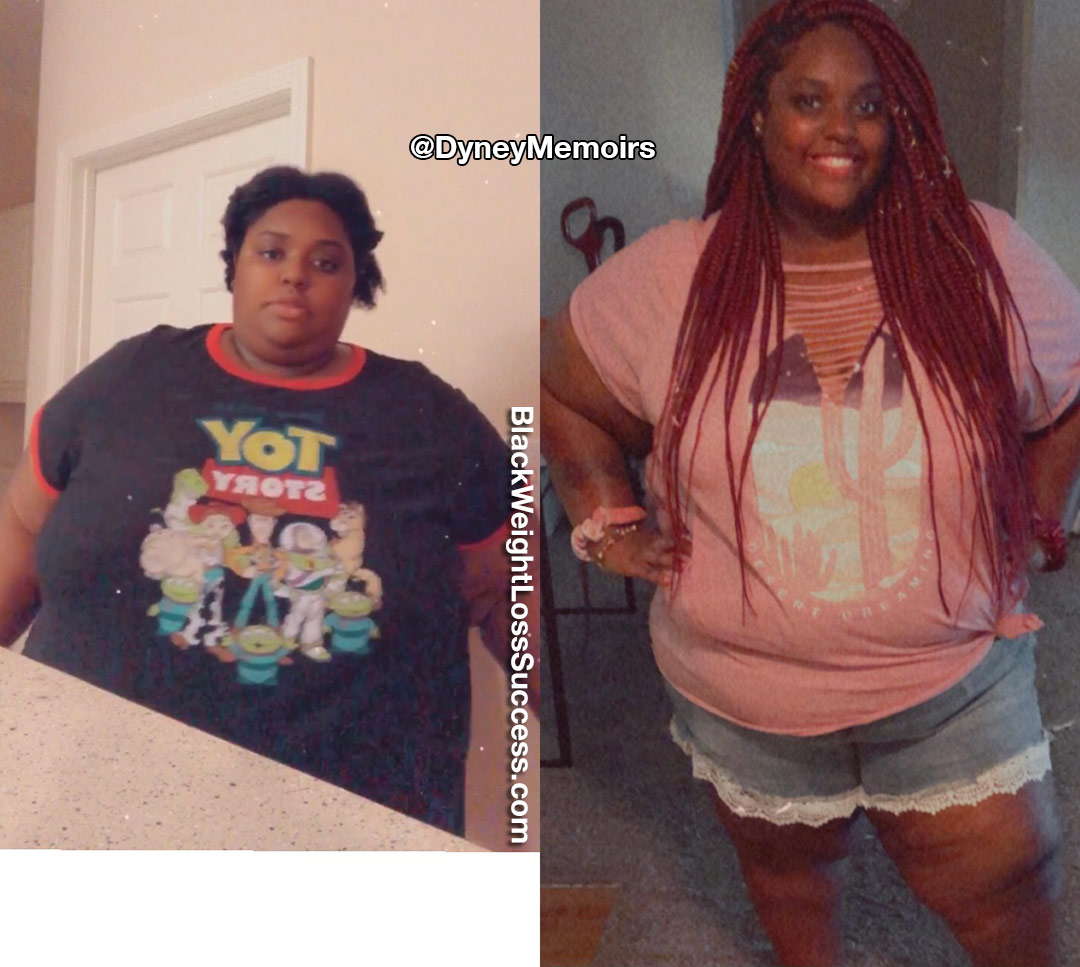 Is weight loss surgery part of your journey?
No. I would love to, but I'm not focused on surgery right now. I want to see if I can do this on my own.
What is your fasting schedule?
I do intermittent fasting for 16 hours, but some days are longer if I'm cleaning.
What are some of the healthy foods you eat on a regular basis?
I love grapes and apples with Greek yogurt. I currently stick to a 1200-1500 calories a day. I still enjoy food and haven't cut out too much. As long as I'm in a calorie deficit, I'll enjoy fast food once in a while. I never want to deprive myself of my favorite foods. 
What did your workout routine consist of? How often did you work out?
I love walking at the park (I just started in March), maybe two times a week. However, working out has not been a significant factor in my journey.
What is your current weight?
394 pounds.
What is your height?
5"5
What is the biggest lesson you've learned so far?
You must listen to your body. Read the room after you eat. Your body literally tells you what it loves. I was dehydrated and never knew it because I was putting so many unhealthy things in my body, and that clouded my thinking. 
I listen to what my body tells me after I eat now. For example: If it's too much sodium, my body signals that it hates that by giving me headaches, Lol.
What advice would you like to share with women who want to lose weight?
To never, NEVER stress about what the scale says. When you think you're not losing weight, trust me, your body is making changes that the scale can't display. 
Instagram: @DyneyMemoirs