Transformation of the Day: Lillian lost 41 pounds, and she credits God, prayer, and consistency. Her children are her motivation because she wants to be a healthy and active mom for them. She shared with us what actions she took to achieve these results.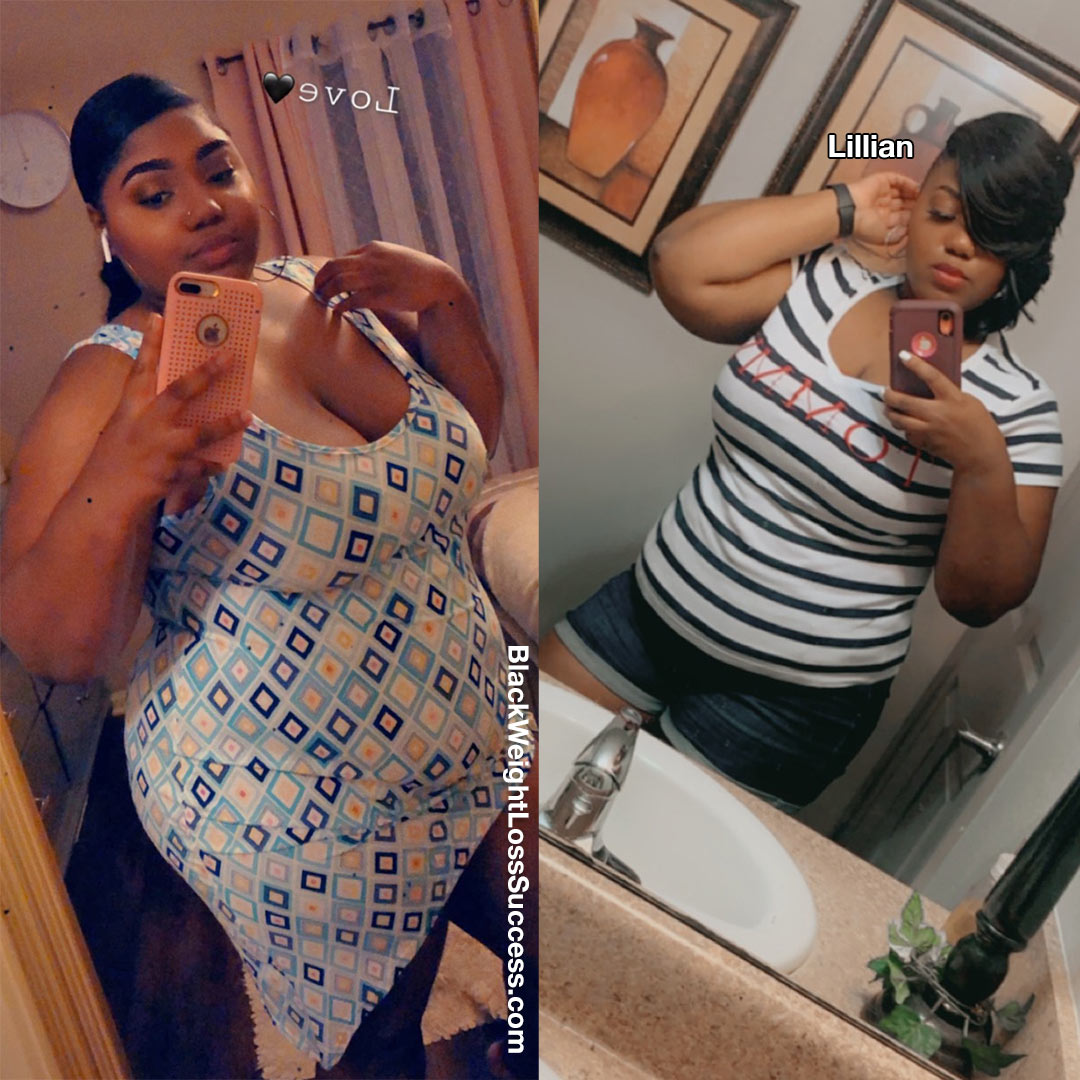 What was your motivation? What inspired you to keep going, even when you wanted to give up?
My biggest motivation is my children. There was a time in my life when I was always tired and weak with no energy because of how heavy and unhealthy I was. I would sleep so much, and I wasn't spending much time with my children. 
One day my son asked me to go outside with him to play. As we were playing, I felt like I was about to pass out. That's when I had a wake-up call that there's no way at the age of 24 I shouldn't be able to play outside with my son without feeling like this. That's when the game changed. 
How did you change your eating habits?
My issue was Coca-Cola. I was so addicted to the point that I was drinking 2-3 2liters a day. I slowly started winging myself off Coca-Cola. Once I stop drinking them, the first few pounds melted off quickly. 
I've never been big on snacking and sweets, so I didn't struggle in that area. I don't eat fried foods. Instead, everything is either air-fried or baked. I also cut out all pasta and bread. I try to stay under 50 grams of carbs a day.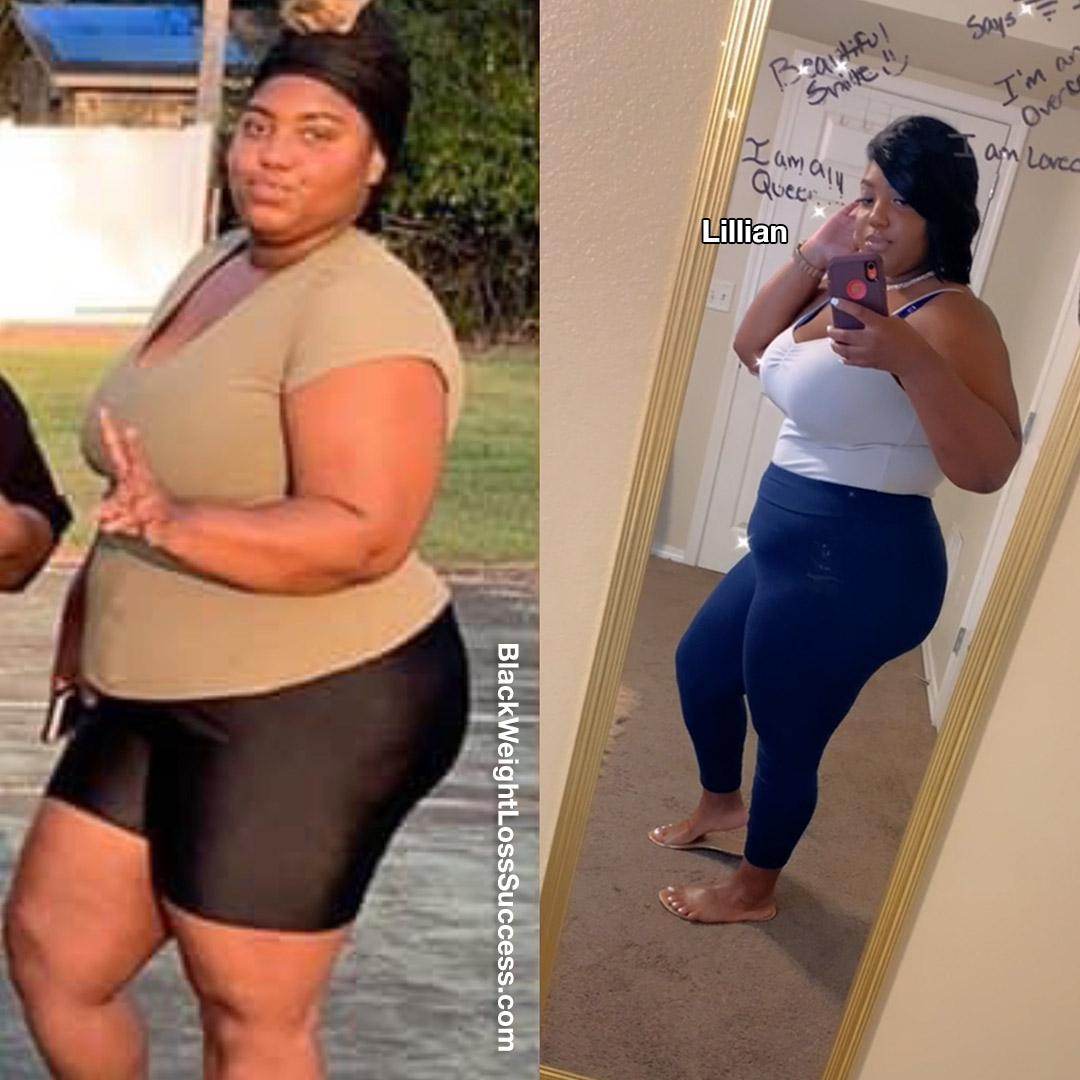 What did your workout routine consist of? How often did you work out?
Every morning I start my day off with prayer and a 30-45 min walk or run. I'm very active at my job, which helps me burn calories. I also train with my trainer 2-3 days a week in the evenings. On the days I don't train with her, I find various HIIT youtube videos and work out at home. 
What was your starting weight? What is your current weight?
My starting weight was 301.1 pounds, and my current weight is 260 pounds.
What is your height?
My height is 5'5″.
When did you start your journey? How long did your transformation take?
I started my journey in July 2020. I lost 26 pounds but gave up in November 2020 and regained 27 out of those pounds back. After catching COVID in April 2021, I decided to restart and stay consistent this time.
Is weight loss surgery part of your journey?
No weight loss surgery and no weight loss pills. 
What is the biggest lesson you've learned so far?
The biggest lesson I've learned is that you have to love yourself from within first before starting any journey. If you don't have self-love, you're not going to be satisfied, whether big or small. Once I learned to truly love myself for who I am, this journey became so much easier for me. In the beginning, I wanted to lose weight to impress and get validation from others. I had to get away from that mindset and do this for me, my health, and my children. 
What advice would you like to share with women who want to lose weight?
God, Prayer, and Consistency is the key! Do this for yourself. Learn to love you within first. Love yourself at your heaviest so that you'll be able to appreciate who you are at your goal weight. 
Start slow and work your way up. You do not have to go on a strict "eat three salads a day" diet. Remove a bad habit each day. Walk until you're able to run. Lift those 8-pound weights until you're strong enough to lift 20-pound weights. Work out for 20 minutes until you're strong enough to do an hour! Listen to your body. Whatever you do, do not quit. Do not stop! Slow progress is still progress!
Instagram: @_LillianAlexiss